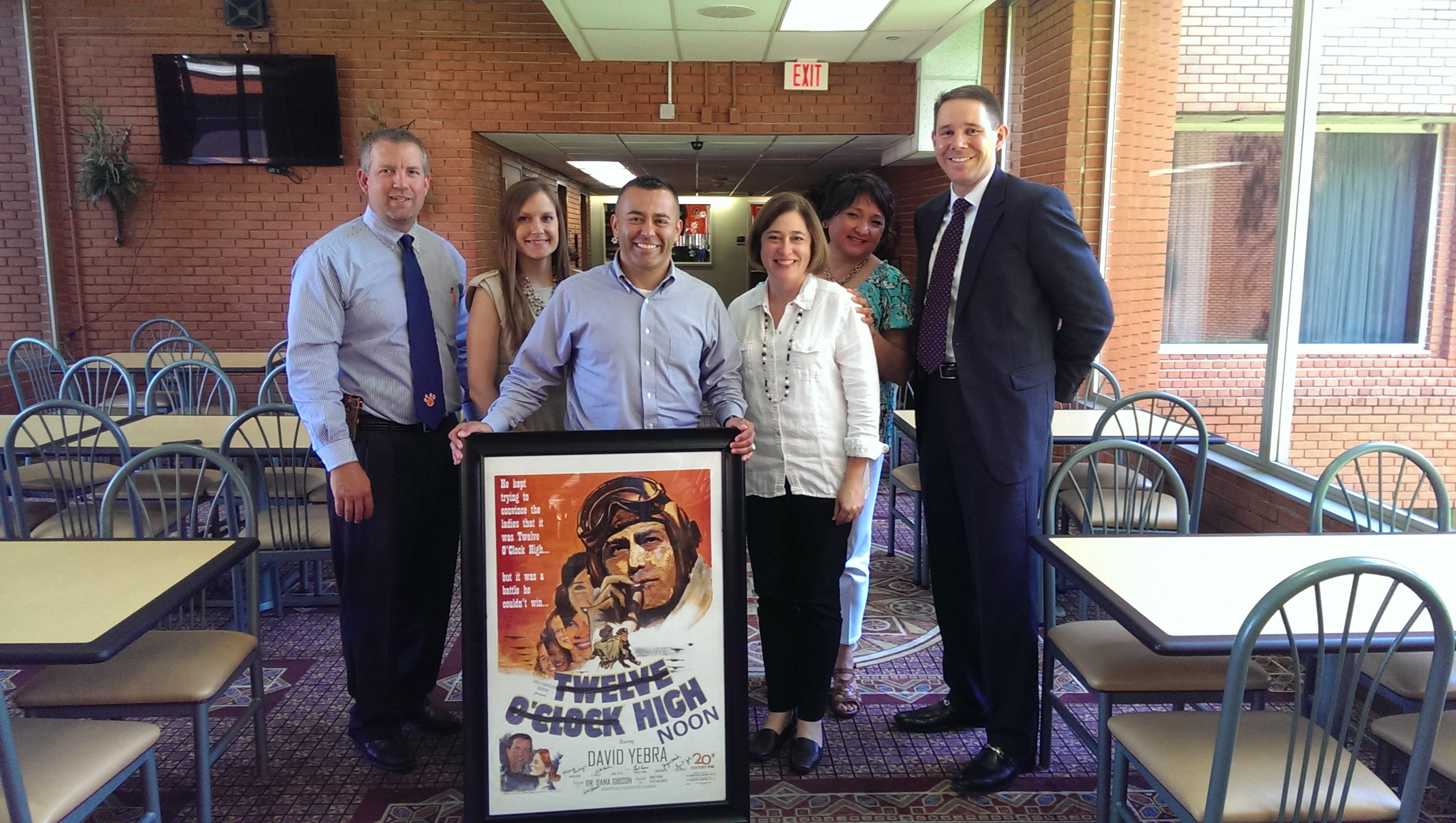 HPELA Facilitator David Yebra is presented with a special gift from members from the 1st cohort. Click here to read about the 2013-2014 Leadership Academy class experience.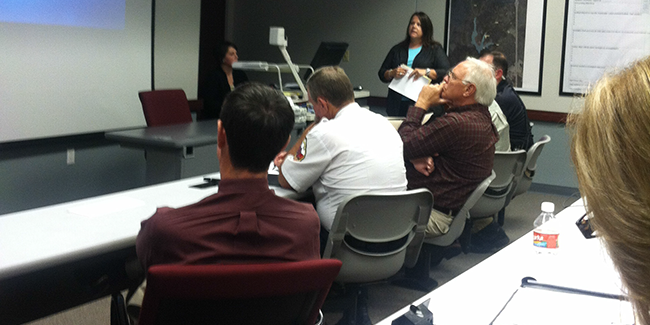 To test their leadership in crisis, the Leadership Academy participants took part in an incident response exercise. Here they brief the Huntsville Mayor and community leaders on a recommended course of action in response to a simulated critical incident. The participant utilized the Incident Command Simulation Training Program in the Law Enforcement Management Institute of Texas facility.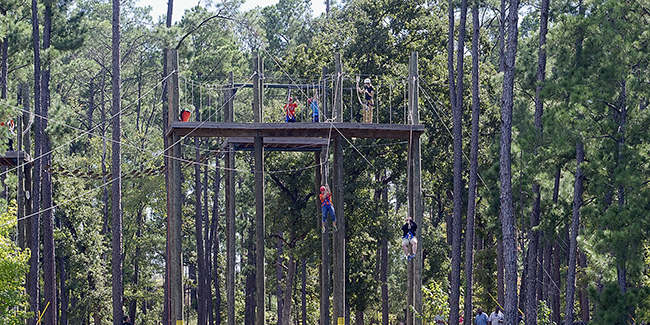 To gain a better understanding of their leadership ability operating outside of their comfort zones, the Leadership Academy participants completed a challenge course. Here they are executing a zip line over the lake at the SHSU University Camp upon completion of the challenge course. This challenging and rewarding experience culminated a day of outdoor leadership events designed to boost confidence and to engage in various leader challenges.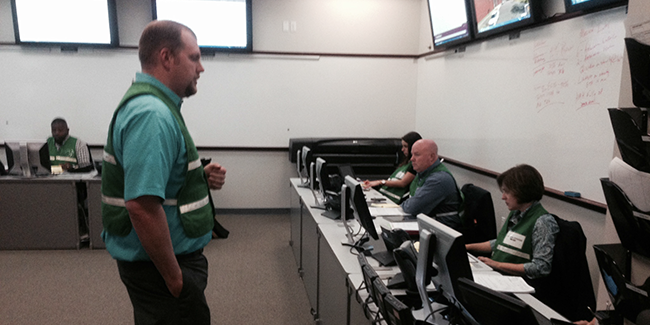 As part of an incident response exercise, the participants were able to exercise their leadership ability in a number of roles. The participants assumed responsibility for the Emergency Operations Center and reacted to various situations that exercised their leadership under stressful and unfamiliar situations.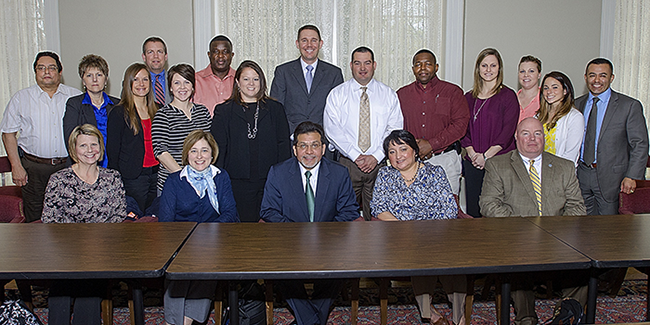 The former U.S. Attorney General, the Honorable Alberto Gonzales, participated in a small group discussion with the Leadership Academy participants. He shared his perspective about executive decision making and leadership in crisis situations. The participants were able to hear firsthand accounts of the decision making process in the White House following 9/11 and other critical times during the Bush Presidency.