Welcome to Sam Houston State University's Jr. Bearkats website!
What is Jr. Bearkats? Jr. Bearkats is an interactive program for children 1-13 years old designed to inspire the next generation of Bearkats! Through various events and activities your children will learn first hand our school's motto "The measure of a Life is its Service", the pride that comes with being a Bearkat, and the importance of a college education.
How do we become a Jr. Bearkat? There are two membership options.
Option (1) - Jr. Bearkat Elite Membership
For an annual fee of $25.00, Jr. Bearkat Elite Members will receive an official Elite Membership Card, and official Elite Membership T-Shirt, and free admission to our larger events such as the SHSU at the Zoo event that was held to kick off the 2013 school year! Elite Members will also be able to enjoy the same benefits as our regular members.
Option (2) - Regular Jr. Bearkat Membership
Regular Jr. Bearkat Memberships are "free" and include E-birthday cards, a printable membership card, and invitations to attend various specialized events and activities for a fee.
Ready to become a Jr. Bearkat? Click on the membership of your choice and let the fun and learning begin!!!
Regular Jr. Bearkat Membership
We look forward to YOU joining Jr. Bearkats!!!
Thank You!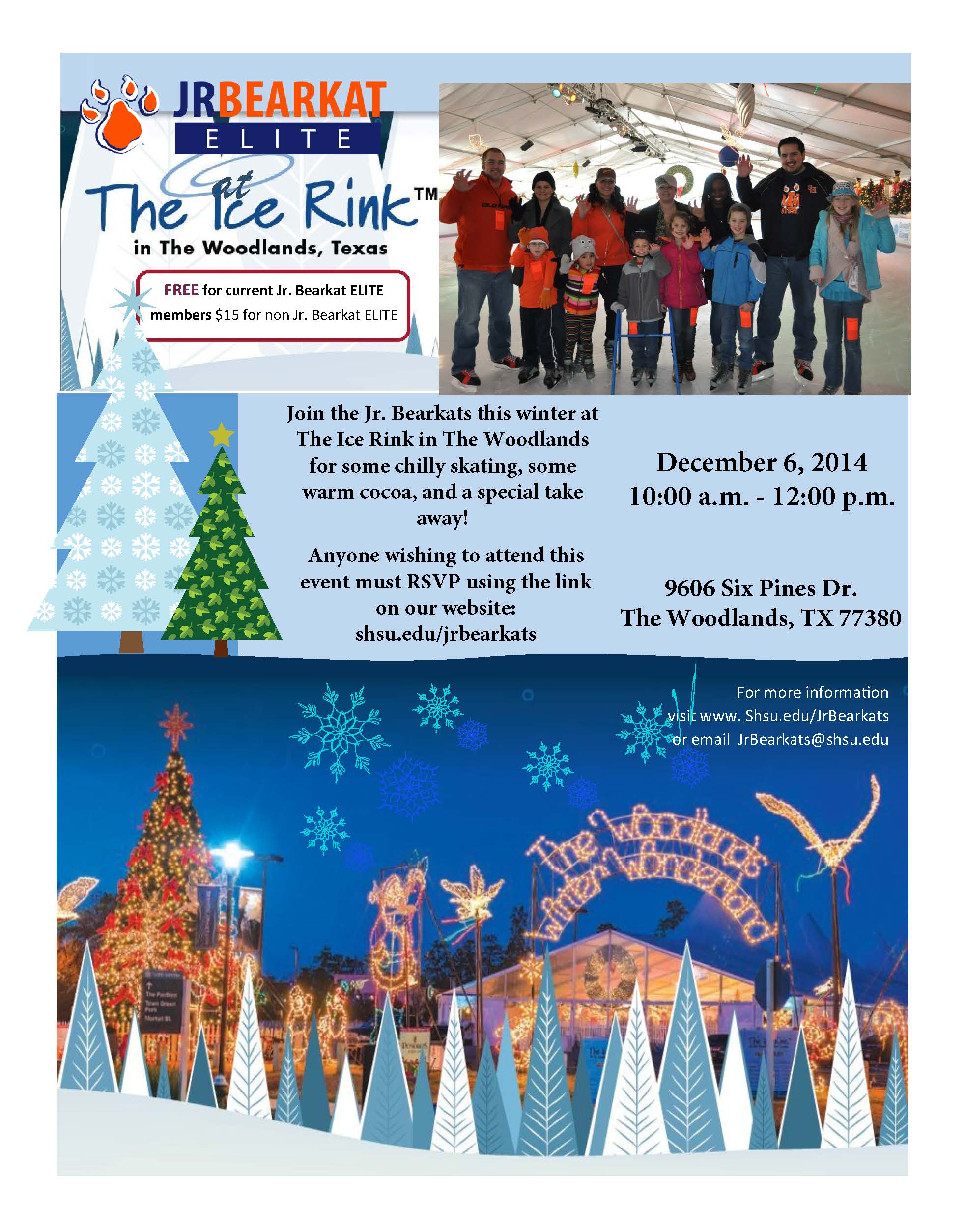 RSVP for The Ice Rink in The Woodlands event HERE!!!
For additional comments or inquiries please contact Christopher Arcos
e:arcos@shsu.edu p:936.294.2710 f:936.294.4818