Welcome to the Kat Klub
Home to the most up to date information about what's going on in the Kat Klub!
Located on the first floor of the Lowman Student Center, the Kat Klub provides a fun, friendly environment where students, faculty, staff and guests can gather for relaxing, lounging and gaming with friends, or making new ones. The Kat Klub is a great location to unwind between or after classes, as well as host a group event.
The Kat Klub offers eight full-sized billiard tables, two ping-pong tables, an air hockey machine, foosball tables, Playstation 3, Xbox 360, and Nintendo Wii consoles, a TV room for private student use, as well as numerous tournaments and events throughout the year.
A 6'x10' HD video wall and 7'x13' HD projector are used in lounging locations to watch the latest sports or news and relax between classes. These huge screens are also connected to Playstation 3 and Xbox 360 consoles to provide the ultimate gaming experience during our year-round tournaments, parties, and events.
Check out our calendar for all future events in the Kat Klub. Eat 'Em Up Kats!
What's New
-Just added: Now you can Skype your family and friends from the privacy of the Kat Klub's TV room. Just stop by the Kat Klub for more details.
-CALL OF DUTY: MW3, FIFA Soccer '12, NBA 2K12, and NHL Hockey '12 is now available at the Kat Klub on Xbox 360 and Playstation 3. Check out our Video Game Library for all the games available at the Kat Klub!
-Microsoft Kinect and Playstation Move has finally been permanently added to our Xbox 360 and PS3 consoles.
Coming Soon
-Check out our tournaments page for the Spring 2013 tournament schedule.
Be on the lookout for new items!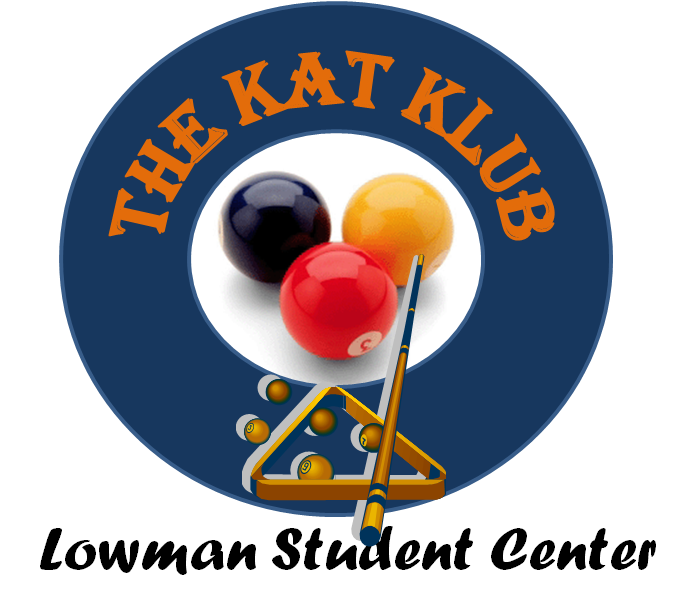 Contact Us:
Kat Klub Student Assistant: 936-294-3462
Kat Klub Operations Coordinator:936-294-3766