Welcome to the Kat Klub!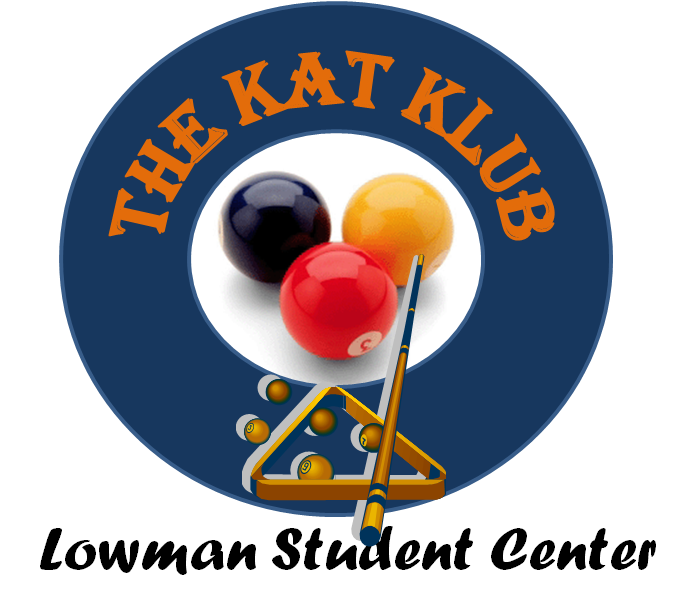 The Kat Klub provides a fun, friendly environment where students, faculty, staff, and guests can gather. Join us in the Kat Klub for relaxing, lounging, and gaming with friends!
The Kat Klub offers:
2 HD video walls
8 full-sized billiard tables
Gaming consoles (Playstation 3, Xbox 360, and Nintendo Wii)
2 ping-pong tables
Air hockey
Foosball
Private TV/Skype room
Join us in the Kat Klub for our next tournament, party, or event!
Check out our calendar for all future events in the Kat Klub.
What's New:
-SKYPE/VIDEO CHAT: Skype your family and friends from the privacy of the Kat Klub's TV room
-CALL OF DUTY: MW3, FIFA Soccer '12, NBA 2K12, and NHL Hockey '12 is now available at the Kat Klub on Xbox 360 and Playstation 3.
-Microsoft Kinect and Playstation Move on the Xbox 360 and PS3 consoles.
Coming Soon:
-Blacklight Pool
-Arcade games, including Pac Man!
Contact Us:
Kat Klub Student Assistant: 936-294-3462
Kat Klub Operations Coordinator: 936-294-3766