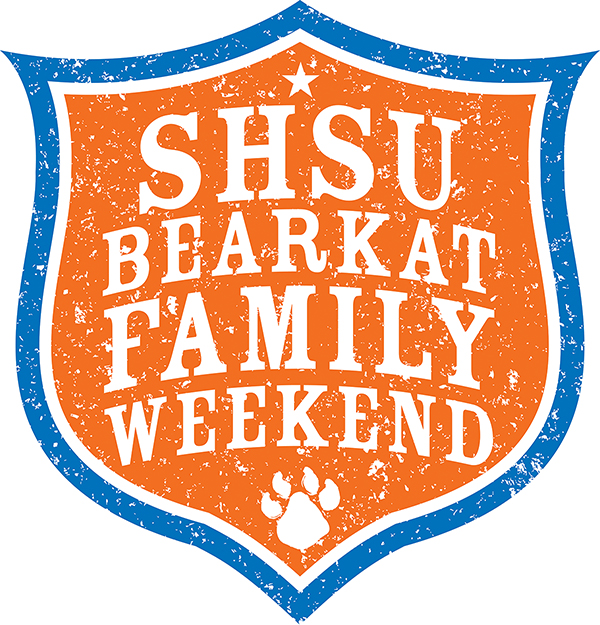 September 25-27, 2015

Registration includes a T-Shirt, Complimentary Gift, Continental Breakfast,
Coffee with the Administrators, Catered Lunch, Tailgating,
and a Classic Car Show.

Football tickets must be purchased separately or in advance through the Athletic Department. Parents can receive a $5.00 discount by using the discount code "FAMILY" on General Admission, Chair backs, and Bleacher Reserved tickets through Friday, September 4th. Click here to purchase your ticket or visit
www.gobearkats.com for for more information.
*Umbrellas are not permitted in Bowers Stadium
For more information on Family Weekend 2015 events or activities contact the
Dean of Students' Office at 936-294-1785 or doso@shsu.edu.
Check us out on Facebook

(The schedule of events link is located on the right hand navigation).