Sponsored by the
MFA Program in Creative Writing, Editing, and Publishing, the College of Humanities and Social Sciences,
Office of Academic Affairs, the Office of Graduate Studies, and the National Book Foundation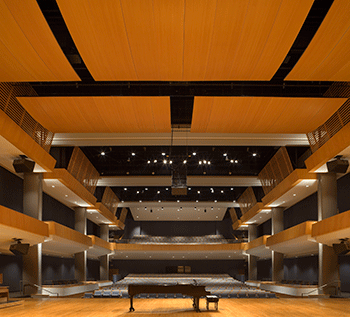 Community Meet & Greet and Book Signing
Wednesday, March 16, 5:00-6:30pm
Huntsville Public Library Community Room
1219 13th Street
Book sales on site
National Book Awards on Campus Reading
Friday, March 18, 6:00-8:00pm
Gaertner Performing Arts Center, Payne Concert Hall
Readings by all three 2015 NBA visiting Finalists, as well as on-stage interviews moderated by Steph Opitz, literary director of the Texas Book Festival
All community events are free and open to the public.
Visiting Authors
Angela Flournoy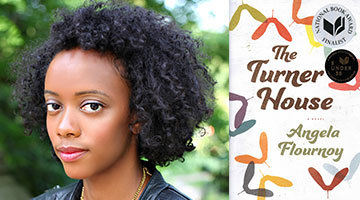 2015 NBA Finalist, Fiction
The Turner House by Angela Flournoy
Angela Flournoy is a graduate of the Iowa Writers' Workshop and the University of Southern California. She has taught writing at various universities and has worked for the D.C. Public Library. She was raised in Southern California by a mother from Los Angeles and a father from Detroit.
Ada Limón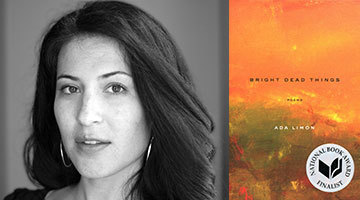 2015 NBA Finalist, Poetry
Bright Dead Things by Ada Limón
Ada Limón is the author of three previous collections of poems: Lucky Wreck, This Big Fake World, and Sharks in the Rivers. Her poetry has appeared in the New Yorker, the New York Times, American Poetry Review, Gulf Coast, Poetry Daily, and American Life in Poetry, among many other publications. And her essays and articles have been published in Oxford American, Hemispheres Magazine, Guernica, the Poetry Foundation, American Poetry Society, and VIDA. She lives in Kentucky and California.
Noelle Stevenson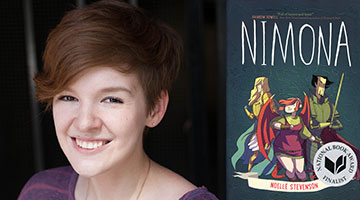 2015 NBA Finalist, Young People's Literature
Nimona by Noelle Stevenson
Noelle Stevenson has been nominated for a Harvey Award, and was awarded the Slate Cartoonist Studio Prize for Best Webcomic in 2012 for Nimona. A graduate of the Maryland Institute College of Art, Noelle is the co-writer of Lumberjanes. She lives in Los Angeles.

About the National Book Foundation and the National Book Awards
The mission of the National Book Foundation and the National Book Awards is to celebrate the best of American literature, to expand its audience, and to enhance the cultural value of great writing in America.
The National Book Awards are among the most prestigious annual literary awards in our nation. The awards were established in 1950 and the first winners included Nelson Algren in fiction and William Carlos Williams in poetry. In brief, nearly every major American writer of the past sixty years has been honored by the National Book Awards, if not as a winner, then as a finalist.
Since 1996, independent panels of five writers have chosen the National Book Award Winners in four categories: Fiction, Nonfiction, Poetry, and Young People's Literature.
Contact
For more information, contact Dr. Amanda Nowlin-O'Banion, visiting professor of creative writing (nowlin-obanion@shsu.edu or 936.294.4109) or Dr. Scott Kaukonen, director of the MFA Program in Creative Writing, Editing, and Publishing (kaukonen@shsu.edu or 936.294.1407).