Sponsored by the
MFA Program in Creative Writing, Editing, and Publishing, the College of Humanities and Social Sciences,
Office of Academic Affairs, the Office of Graduate Studies, and the National Book Foundation
National Book Awards on Campus Reading
Monday, April 24, 7 p.m.
Lowman Student Center Ballroom
Featuring Rep. John Lewis, writer Andrew Aydin, and illustrator Nate Powell, collaborators on the graphic novel trilogy, March, winner of the National Book Award for young people's literature. Following the presentation, the authors will be available for signing copies of the books.
All community events are free and open to the public. Book sales on site.
* Sold Out *

Watch the LIVE STREAM of this event on April 24th at 7 PM
March, National Book Award Winner
Rep. John Lewis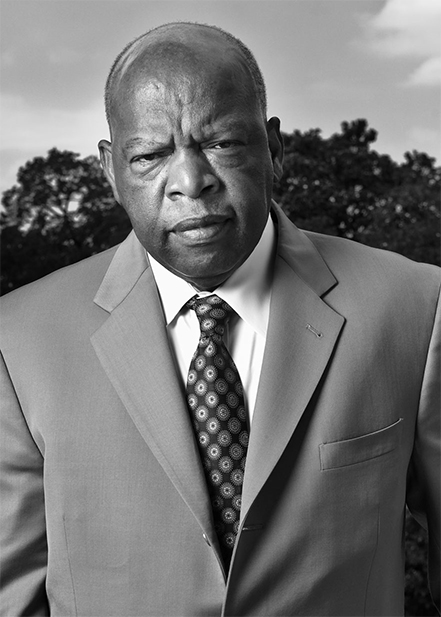 Photo by Eric Etheridge
Co-Author
March Trilogy
John Lewis co-authored the third volume of the graphic memoir March Trilogy with Andrew Aydin, drawn by Nate Powell. Lewis is Georgia's Fifth Congressional District Representative and an American icon widely known for his role in the Civil Rights Movement. He is the author of Walking with the Wind: A Memoir of the Movement, published in 1999, which won numerous awards; and Across That Bridge: Life Lessons and a Vision for Change, published in 2012.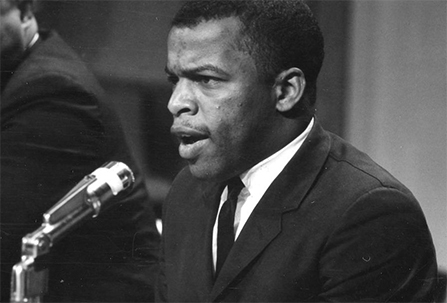 Photo by Marion Trikosko The first volume, March: Book One, received a 2014 American Library Association (ALA) Coretta Scott King Book Award Author Honor, an ALA Notable Children's Book designation, was named one of YALSA's 2014 Top Ten Great Graphic Novels for Teens, and became the first graphic novel ever to receive a Robert F. Kennedy Book Award. March: Book Two was awarded the comic industry's highest honor, the Will Eisner Award, as well as two Harvey awards among other honors. March: Book Three became the first comics work to ever win the National Book Award for Young People's Literature. In January 2017, March: Book Three made history again by winning four ALA Youth Media Awards, including the Printz Award, the Sibert Medal, the Coretta Scott King Author Book Award, and the YALSA Excellence in Nonfiction Award, becoming the first book to ever win four Youth Media Awards in a single year and cementing the March Trilogy's place at the pinnacle of comics and young adult literature.
Andrew Aydin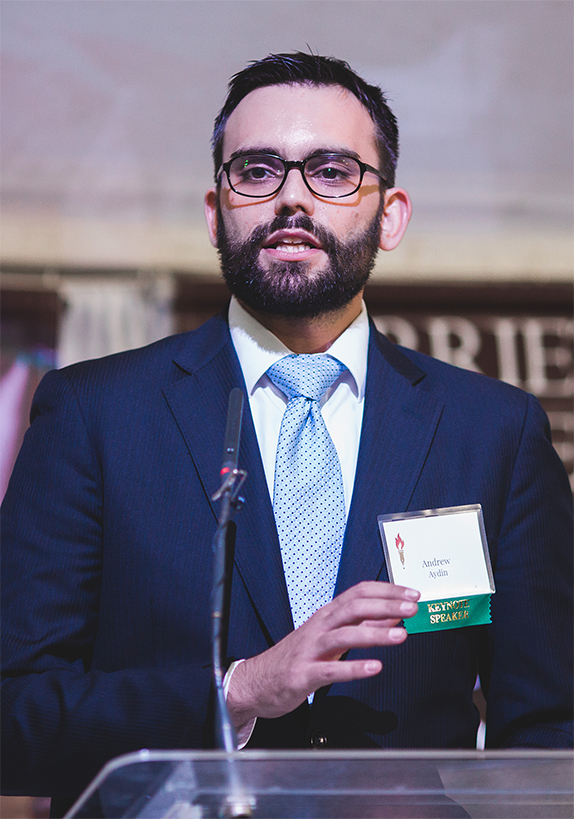 Photo by Harriet Beecher Stowe Center
Co-Author
March Trilogy
Andrew Aydin, an Atlanta native, grew up reading and collecting comic books. After college, upon taking a job with Congressman Lewis, Andrew learned that the civil rights legend had been inspired as a young man by a classic 1950s comic book, Martin Luther King & The Montgomery Story. They discussed the impact that comic books can have on young readers and decided to write a graphic novel together about the civil rights era. A few years later, the March series was born. Today, Andrew serves as Digital Director & Policy Advisor to Congressman Lewis in Washington, D.C.
Nate Powell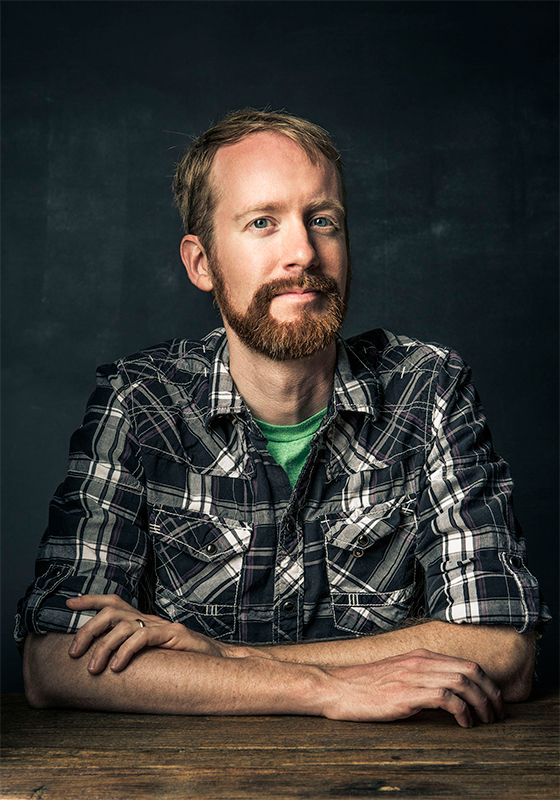 Photo by Rett Peek
Illustrator
March Trilogy
Nate Powell, called by Booklist magazine "the most prodigiously talented graphic novelist of his generation," was born in Little Rock, Arkansas. In addition to the March series, his work includes Rick Riordan's The Lost Hero, You Don't Say, Any Empire, Swallow Me Whole, The Silence of Our Friends, and The Year of the Beasts. Nate's work has received copious honors, including the Eisner Award for Best Graphic Novel, a Los Angeles Times Book Prize nomination, and four "Great Graphic Novels for Teens" from the American Library Association. His animated illustrations in Southern Poverty Law Center's documentary Selma: The Bridge to the Ballot have reached one million students in over 50,000 schools across the nation, and he is currently preparing a new graphic novel, Cover.

About the National Book Foundation and the National Book Awards
The mission of the National Book Foundation and the National Book Awards is to celebrate the best of American literature, to expand its audience, and to enhance the cultural value of great writing in America.
The National Book Awards are among the most prestigious annual literary awards in our nation. The awards were established in 1950 and the first winners included Nelson Algren in fiction and William Carlos Williams in poetry. In brief, nearly every major American writer of the past sixty years has been honored by the National Book Awards, if not as a winner, then as a finalist.
Since 1996, independent panels of five writers have chosen the National Book Award Winners in four categories: Fiction, Nonfiction, Poetry, and Young People's Literature.
Contact
For more information, contact Dr. Amanda Nowlin-O'Banion, visiting professor of creative writing (nowlin-obanion@shsu.edu or 936.294.4109) or Dr. Scott Kaukonen, director of the MFA Program in Creative Writing, Editing, and Publishing (kaukonen@shsu.edu or 936.294.1407).
Photo Credits: Rep. John Lewis, by Ned Ahrens; Andrew Aydin, by Bob Adelman; Nate Powell, by Rett Peek.