Authors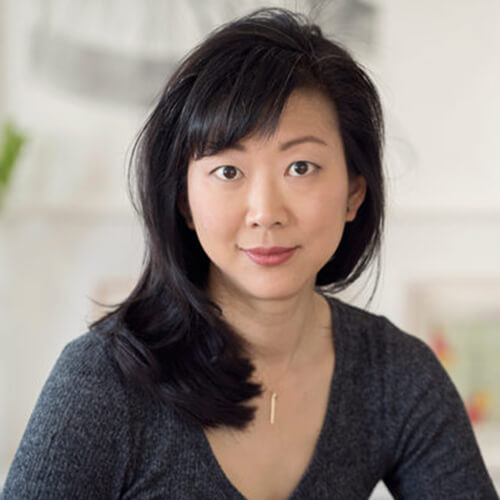 Monica Youn
Monica Youn grew up in Houston, Texas. She received a BA from Princeton University, a JD from Yale Law School, and an MPhil from the University of Oxford, where she was a Rhodes Scholar.
Youn is the author of Blackacre (Graywolf Press, 2016), a finalist for the 2016 National Book Award in poetry; Ignatz (Four Way Books, 2010), a finalist for the 2010 National Book Award; and Barter (Graywolf Press, 2003).
Of Blackacre, Stanley Fish writes, "In Monica Youn's remarkable series of poems, words and objects are alike subjected to a probing intelligence that is at once philosophical and psychological. The precision of observation at every level is almost overwhelming."
Youn has received poetry fellowships from the Library of Congress, the Rockefeller Foundation, and Stanford University. She is also known for her work as a lawyer specializing in election law. She has previously taught at Bennington College, Columbia University, and Warren Wilson College, among others. She currently teaches at Princeton University and lives in New York City.
-Academy of American Poets
---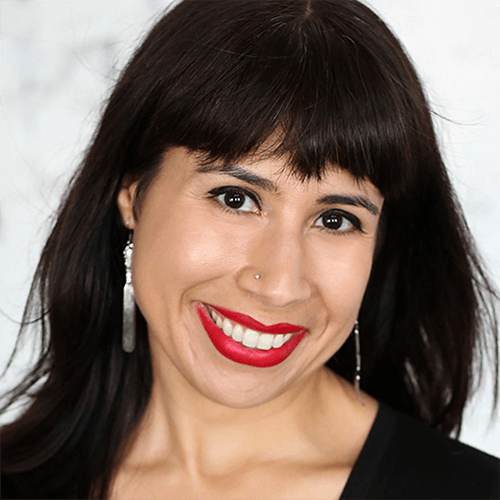 Erika L. Sánchez
Erika L. Sánchez grew up in the Mexican working-class town of Cicero, Illinois, which borders the city's southwest side. In fact, her childhood apartment was so close to Chicago that she could hit it with her shoe if she flung it out the window. (Maybe she tried this, maybe she didn't.)
As a daughter of undocumented Mexican immigrants, Erika has always been determined to defy borders of any kind. And, not surprisingly, her clothes perpetually smelled of fried tortillas when she was a child. Her role model was—and continues to be—Lisa Simpson. As a result, she was a young and sometimes overbearing (but in a cute way?) feminist and overachiever. Ever since she was a 12-year-old nerd in giant bifocals, she's dreamt of becoming a successful writer.
Erika graduated Phi Beta Kappa and Magna Cum Laude from the University of Illinois at Chicago, then went onto Madrid, Spain on a Fulbright Scholarship. There, she wrote poems late into the night, taught English at a secondary school, and ate a medley of delicious cured meats. After her scholarship, Erika moved to Albuquerque, New Mexico where she received an MFA in Creative Writing from the University of New Mexico. She did not love Albuquerque but was pleased with the clear skies and ample parking. She graduated with distinction.
Since graduate school, Erika has received a CantoMundo Fellowship, Bread Loaf Scholarship, and the 2013 "Discovery"/Boston Review Prize. In 2015, Erika was awarded a Ruth Lilly and Dorothy Sargent Rosenberg Poetry Fellowship from The Poetry Foundation.
Erika's strange and vivid poems have appeared or are forthcoming in many prestigious literary journals, includingPoets.org, Pleiades, Copper Nickel, Vinyl Poetry, Guernica, diode, Boston Review,ESPN.com, the Paris Review, Gulf Coast, POETRY Magazine, and The New York Times Magazine. Her poetry has also been featured on "Latino USA" on NPR and published in Please Excuse This Poem: 100 New Poems for the Next Generation (Viking 2015).
---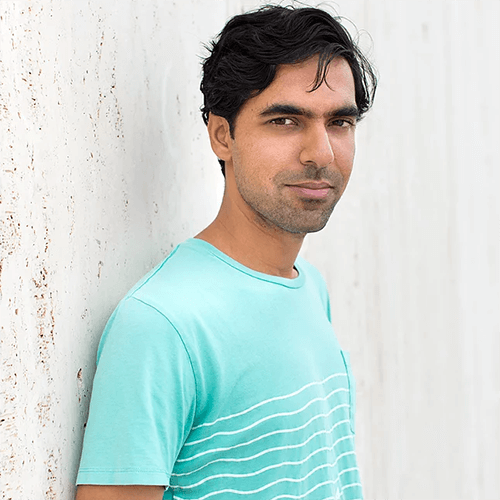 Karan Mahajan
Karan Mahajan grew up in New Delhi, India and moved to the US for college. His first novel, "Family Planning" (2008), was a finalist for the International Dylan Thomas Prize. It was published in nine countries. His second novel, "The Association of Small Bombs" (2016), was a finalist for the 2016 National Book Awards and was named one of the "10 Best Books of 2016" by The New York Times.
Karan's writing has appeared in The New York Times, The Wall Street Journal, The New Yorker Online, The New Republic and other venues.
From 2018-2019 he will be a fellow at the Cullman Center for Scholars and Writers at the New York Public Library. A graduate of Stanford University and the Michener Center for Writers at the University of Texas, he lives in Brooklyn, New York.