Thank you for your interest in our Graduate Programs
Our master's students are ready to take the lead in their particular fields. We believe this to be true due to our quality curriculum and personal interaction with professors and fellow professionals in small classes.
Administration, M.Ed.
Counselor Education, M.Ed.
Clinical Mental Health Counseling, M.A.
Curriculum and Instruction, M.A., M.Ed., M.Ed. with Certification
Higher Education Administration, M.A.
Instructional Leadership, M.A.,M.Ed.
Instructional Technology,M.Ed.
International Literacy,M.Ed
Library Science, M.L.S.
Reading M.Ed.
Special Education,M.A. or M.Ed.
Our doctoral programs are designed so that you may continue to work and go to graduate school. Our graduates have said that the SHSU doctoral programs have "changed" their lives forever. The programs have small class sizes typically ranging from 5 to 20; these numbers ensure that you have the personal attention and guidance you need from the professors and that you have ample opportunities for developing long-lasting collegial relationships.
Counselor Education, Ph.D.
Developmental Education Administration, Ed.D
Educational Leadership, Ed.D.
Literacy, Ed.D.
We are delighted here at SHSU that you are considering applying for one of our thirteen quality graduate programs in the College of Education. Our faculty members include some of the leading scholars in education who know how to interface theory and practice.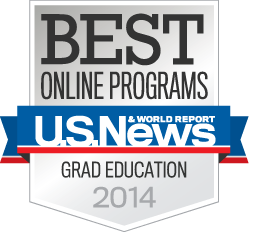 In addition to our master's programs, we also have three outstanding doctoral programs. Our eminently qualified and respected professors are leaders in their respective fields and consistently contribute to the educational knowledge base. They will assist you in conducting the much needed task of field-based research to improve your particular discipline and/or workplace; your research may impact local, state, or national policy.
We want to help you live your dream and serve others. Sam Houston State University's motto is: The measure of a life is its service. We know that we can assist you in making your life more meaningful through your graduate studies. Come join us; be a part of a quality experience.
If you would like assistance in career planning, our College Graduate Program Office staff would be happy to work with you. Contact Molly Doughtie at 936-294-1105.
Apply Now