GENERAL QUESTIONS
---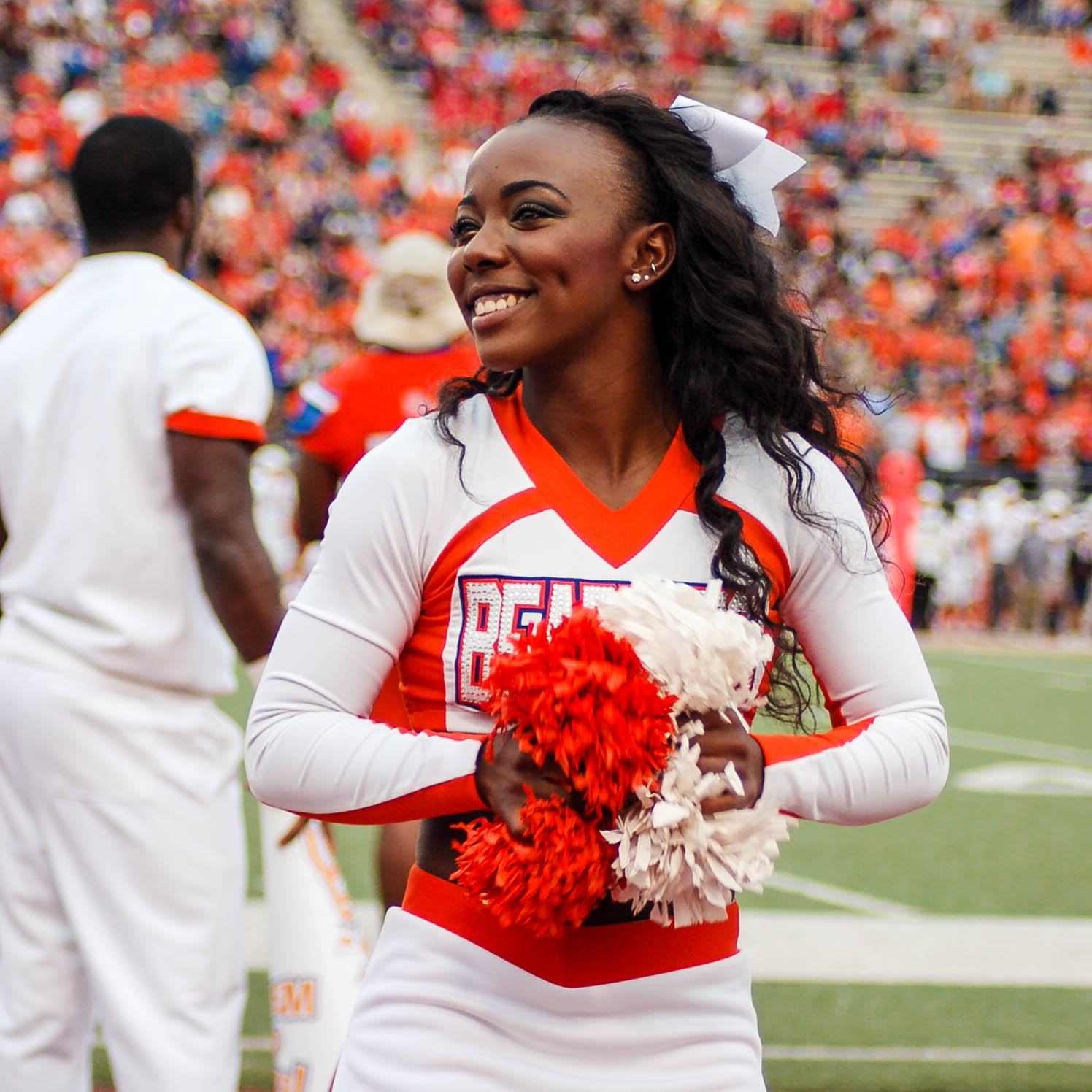 How many members are on the team, and what do they do?
Over the past several years, the squad has averaged twenty-two to thirty-two members. The team cheers at home and away football games, home volleyball games, men's home basketball games, and numerous university and special events. Other responsibilities include, but are not limited to, creating and distributing publicity materials, and initiating programs and activities that foster pride in the institution.
---
How much does it cost to be on the team?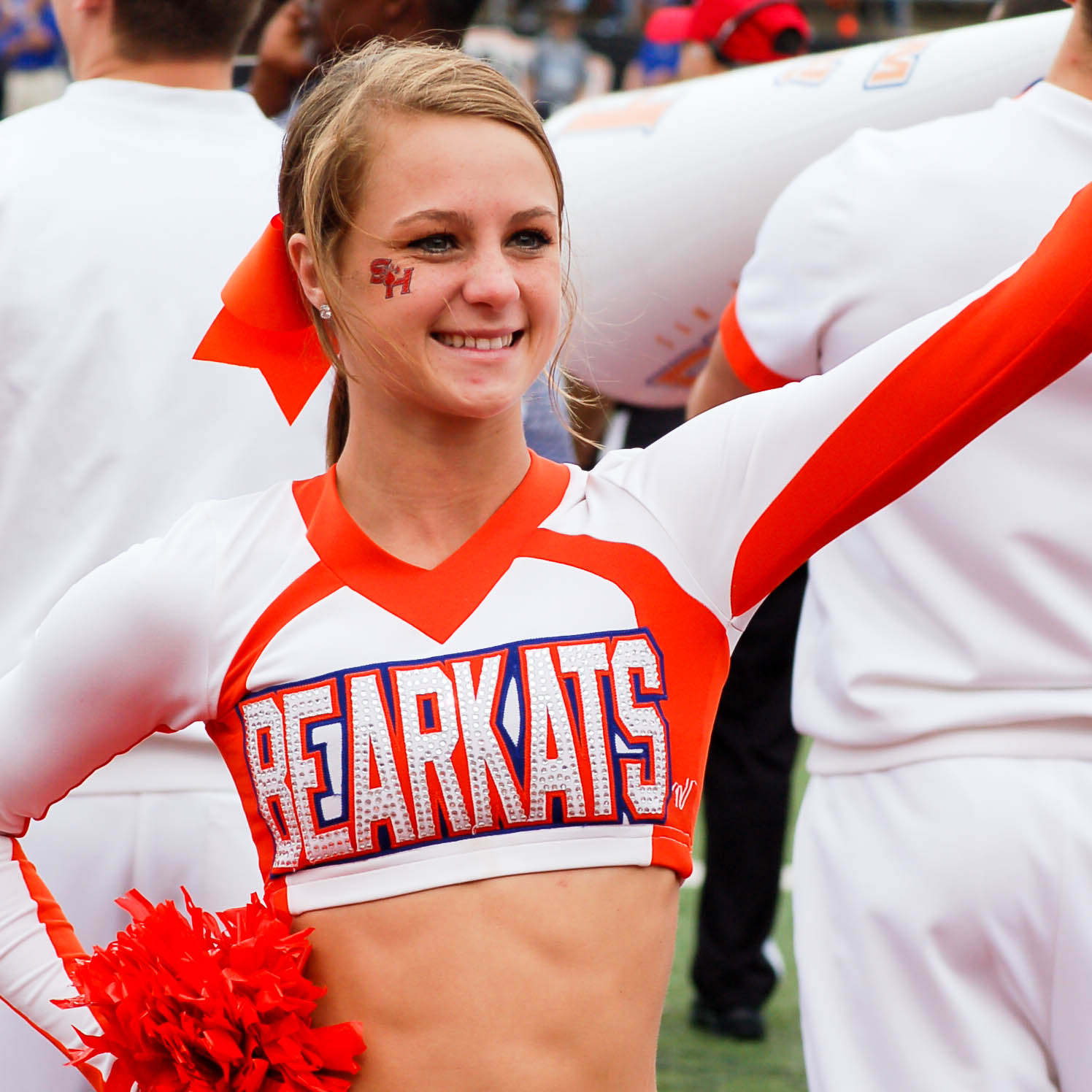 The cheerleading program is supported both financially and administratively by the University. The University pays for: all uniforms, poms, duffel bags, summer camp expenses, choreography fees, and travel fees. Cheerleaders usually pay for their own summer camp outfits and shoes that may cost up to $150. These outfits will be utilized throughout the school year. If the team is selected to attend any type of competition, the university assists the team in paying for the travel expenses, hotel fees, and uniforms. Members of the team also sponsor fundraiser's throughout the year to assist the university in financing the team.
---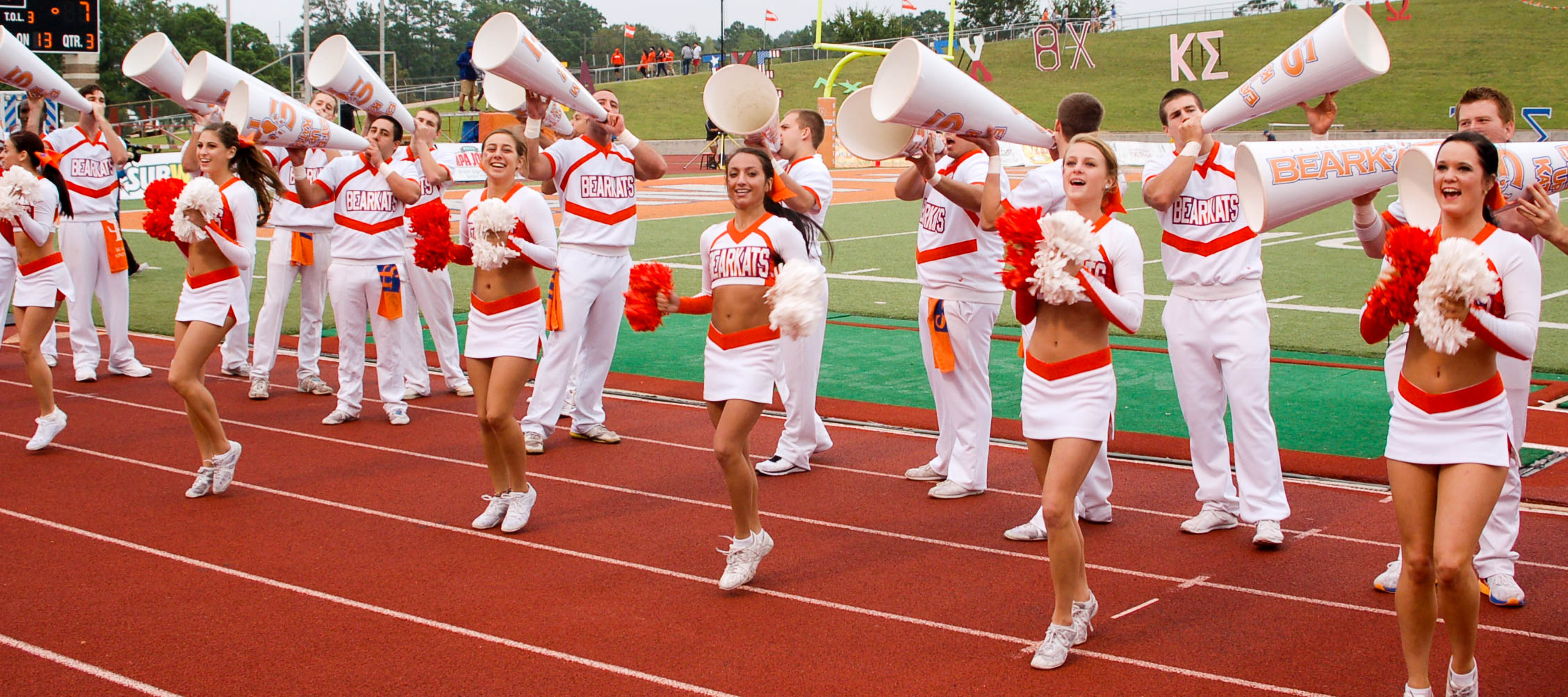 How much time is required?
Listed below is a rough estimate of the number of functions and practices expected of team members throughout the year. This information is based on past years experiences and is subject to change.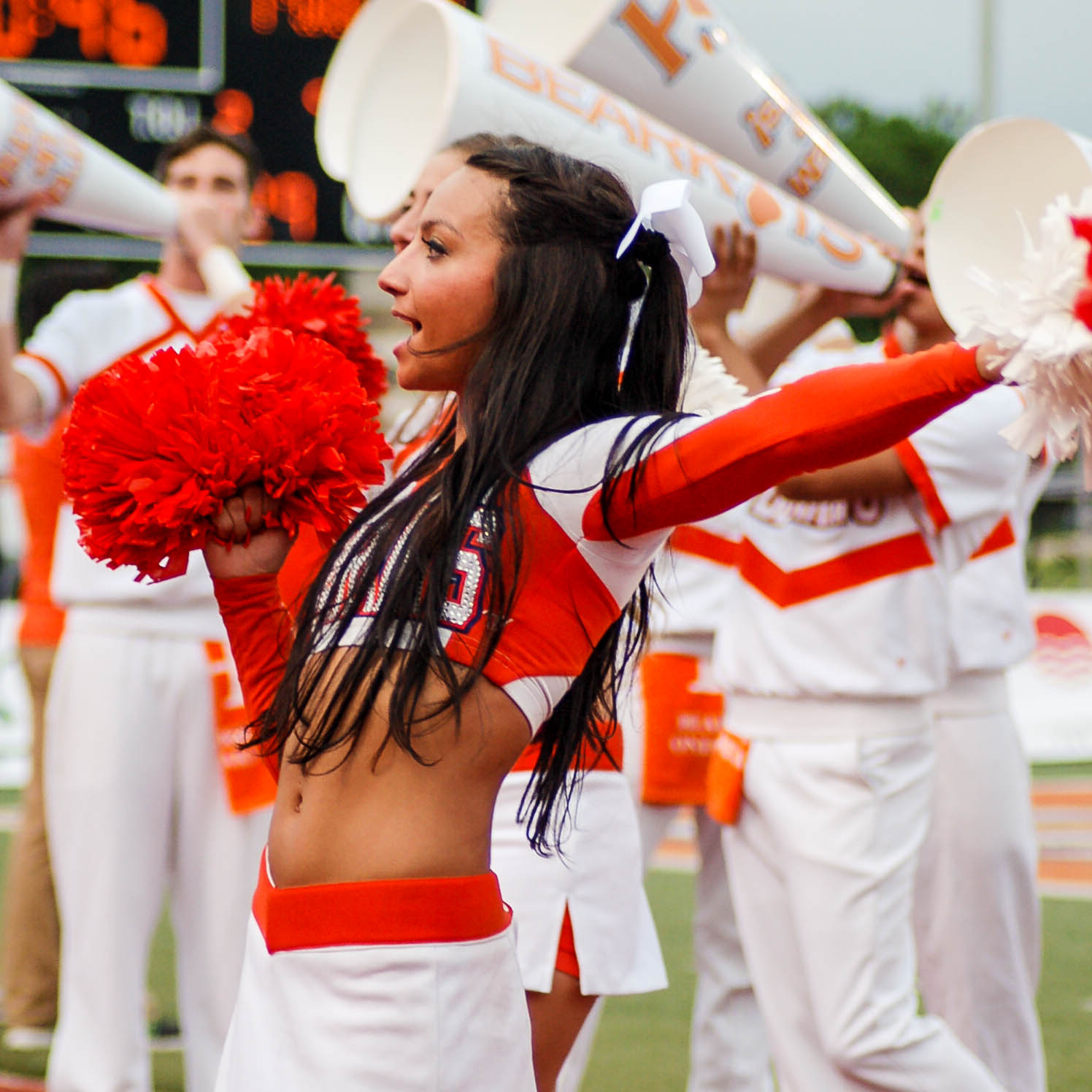 Summer
• Attend a 4 - 5 day retreat .
• Attend 2 to 3 days of practice prior to summer camp.
• Attend summer camp for 4 days sometime during the summer.
• Return to school up to a week before class begins to practice and participate in Welcome Week.

Fall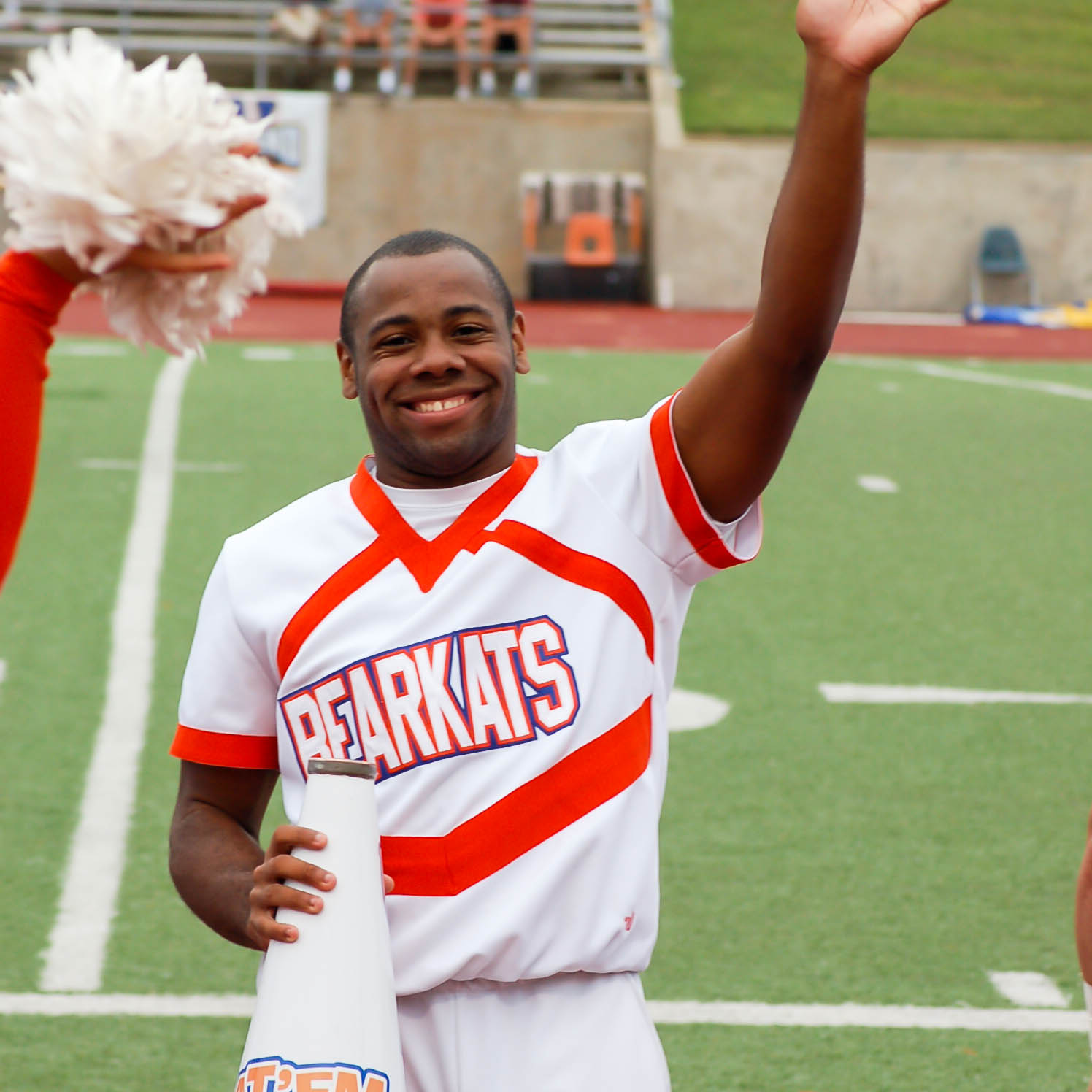 • Practice three days per week to prepare for football games, Nationals taping and special events. Practice times will be set at try-outs. (Approximately 6 hours per week)
• Attend and cheer at football games, volleyball matches and pep rallies (approximately 3-10 hours per week dependent upon number of games in a week - usually no more than two).
• Throughout the fall semester, the team works very hard to prepare a videotape to submit to the Universal Cheerleaders Association to be considered for the National Championships, which airs on ESPN. A number of additional evenings/mornings and weekend practices may be needed to meet this goal.

Spring
• Practice three days per week (approximately 6 hours).
• Attend and cheer from one to three basketball games per week including possible playoff games during Spring Break (approximately 2-10 hours a week).
---
Are scholarships offered?
Yes Scholarships are offered. The Scholarship are to be determined by the coaching staff each semester. Scholarships range anywhere from $0 dollars to $2000 a semester. This amount may increase depending upon budget allocations and individual skills. All out of state members will be eligible to get in state on the availability of funds from the Student Service Fee Committee.

*Students on scholarship must maintain a 2.0 cumulative SHSU grade point average and a full load of classes each semester (12 hours for undergraduate students, 9 hours for graduate students).