The Department of Art, in the College of Arts & Media at Sam Houston State University, offers Bachelor of Fine Art (BFA) degree programs in Animation, Graphic Design, Photography, and Studio Art. These BFA degrees prepare students for professional practice and/or graduate studies.
BFA with Teaching Certification tracks include additional courses in Education to prepare students for certification to teach Art in Texas Public Schools.
The Bachelor of Arts (BA) Degree in Art is a Liberal Arts Degree that combines a breadth of general studies in humanities, sciences, and social sciences with a general study of Art.
The Department of Art offers minors in Art History, Graphic Design, Photography, and 2D and 3D Studio Art.
An MFA in Art and Social Practice prepares graduate students to be professional artists that engage communities through participatory acts, exhibitions, and teaching.
SHSU is an accredited member of the National Association of Schools of Art and Design (NASAD). All of the programs and facilities in the Department of Art are reviewed by NASAD and meet their standards. The Animation and Graphic Design programs are ranked among the top schools in the state. Graduates of our programs are working in animation and graphic design studios throughout the state, the country, and internationally, and are exhibiting in galleries and museums around the world. SHSU alumni are teaching art, photography, graphic design, and animation at high schools throughout the Texas.
The Department is committed to community engagement and promotes exhibitions and activities that support and involve the local community. Our programs are housed in the new Dana G. Hoyt Fine Art Building completed in Fall 2019. The building includes over 71,000 square feet of studios, galleries and classrooms designed to meet the highest safety and environmental standards. The Art Building is a beautiful space where art can be created and exhibited and students from all of our programs can interact and inspire one another.
The mission of the Sam Houston State University Department of Art is to teach skills, techniques, aesthetic principles and concepts that develop students personally and help to prepare them for professional careers in art and design as well as postgraduate study. We foster a vibrant environment for creative research and collaboration between faculty, students, and the community.
Dana G. Hoyt Fine Art Building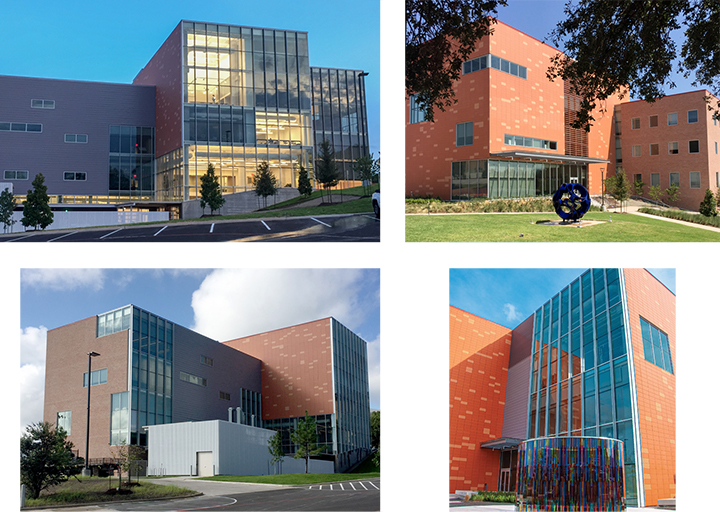 ---
Department of Art Box 2089, Sam Houston State University Huntsville, TX 77341-2089 Phone: 936.294.4311