New Art Building Scheduled for Fall 2019 Completion
Groundbreaking for the New Art Complex to be located on the Northeast side of campus is scheduled for April 2018. The building will be located on Bobby K Marks Drive just north of the East Plant and across the street from the University Theater Center.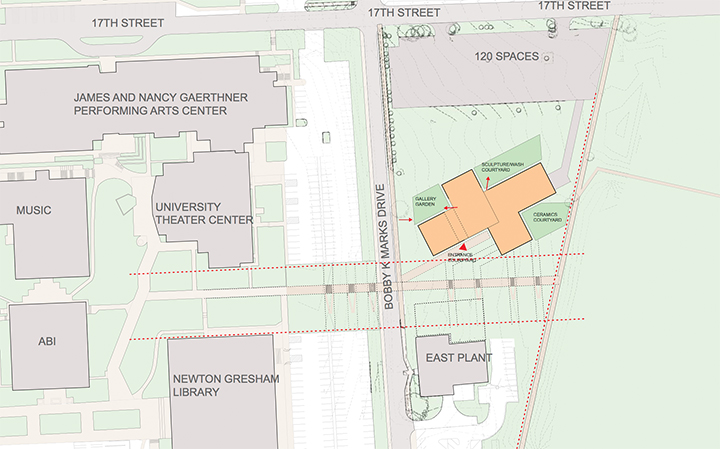 The building is scheduled for completion in Fall 2019 and be home for all of the Visual Arts Programs including faculty offices, gallery, and classrooms and studios for painting, drawing, printmaking, photography, graphic design, animation, ceramics, sculpture, WASH, art education, and art history. The new 4-story building will be 71,500 square feet. Due to the sloping topography of the site, there will be a ground level entrance on level 1, facing the intramural fields, and a main entry on level 2, at ground level facing the street. The site landscape around the building will form an entry sculpture courtyard on the southwest side that addresses the main campus and visitors entry, a gallery garden on the northwest side, working courtyards for sculpture and the WASH program on the northeast side, and ceramics on the southeast side.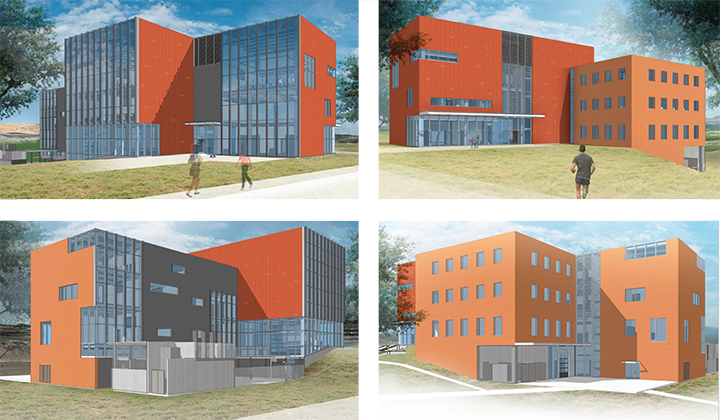 Department of Art Newsletters