2020 Carnegie Community Engagement Classification Workshop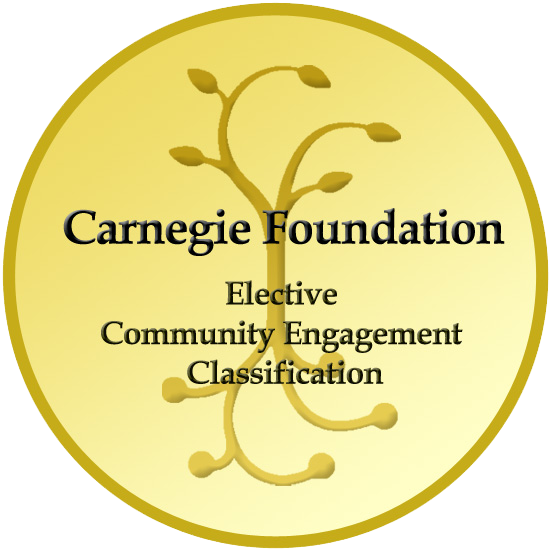 We would like to thank the Carnegie Foundation and all universities that participated and helped make this workshop a success.
This two-day workshop assisted campuses with their applications for the 2020 Carnegie Community Engagement classification. Both first-time applicants and those re-classifying after 2010 benefited from hands-on preparation in this workshop. The workshop was held on Thursday, February 15, 2018 from 9:00am to 3:30pm and Friday, February 16, 2018 from 9:00am to 2:30pm, including a light breakfast and lunch both days for each registrant.
breakfast and lunch included
an orientation to both the classification and re-classification frameworks
an overview of the 2020 process
additions and changes to the documentation framework
review of the documentation framework and complete application
strategies that have been effective for successful application
There were opportunities to work through aspects of the application and consider evidence that campuses can provide and time for participants to ask questions. Both individuals and teams attended.
Participating universities included the following:
Baylor University
Sam Houston State University
St. Mary's University
Texas A&M International University
Texas A&M University San Antonio
Trinity University
University of Arkansas at Little Rock
University of the Incarnate Word
University of Texas Arlington
University of Texas at El Paso
University of Texas San Antonio
Please feel free to contact us if you have any questions or concerns at cce@shsu.edu or call our office at (936) 294-4559.