Min Kim Park
David Swenson

Zummarella

October 7 - 28 , 2010
Artists Talk: 4-5 October 7
Reception: Thursday, October 7, 5-7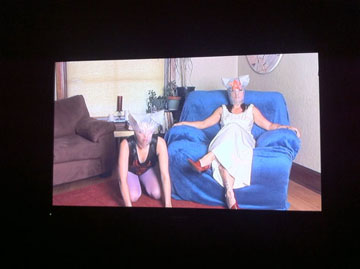 Zummarella is a collaborative installation of photography and video by Min Kim Park and sculpture by David Swenson.

Zummarella is a caricature about a woman who has it all. The work deals with the status of empowered women in a rapidly globalized world. The challenges facing these women, whether self-imposed or imposed by society are super-heroic in proportion. This work examines tragicomic, impossible situations, and the isolation stemming from the conceitedness of feeling different and superior. It also deals with the hypocrisy of seeking to be different and the agony of contemporary women unable to escape from a self-made predicament and social mores in the land of entitlement.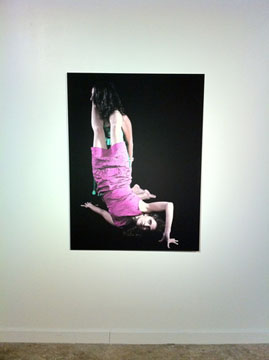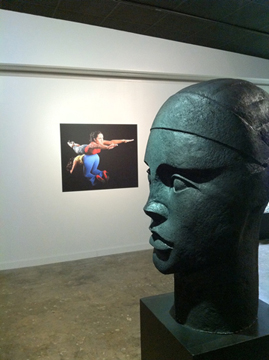 Min Kim Park explores issues of gender, ethnicity and identity in performance, video and installation. She has exhibited her work at the University of Wisconsin, Eau Clair, Arizona State University, Emory University and North Dakota State University. She hs been a resident at the Bemis Center for Contemporary Art and North Dakota State University. She is a Visiting Assistant Professor at College of St. Benedict and St. John's University and has an MFA in Photography from the University of New Mexico.

David Swenson focuses on sculptural media and research in wood kiln design and construction. Recent exhibitions have included the International Snow Carving Symposium in Winnipeg, Manitoba, Abstraction 100 at the Roland Dille Center for the Arts and an appearance on the Food Challenge Networks Incredible Edible Landscapes. He is an Associate Professor of Art at North Dakota State University.
---
Department of Art PO Box 2089, Sam Houston State University Huntsville, TX 77341-2089 Phone: 936.294.4311