Featured Event
Lawndale Art Center's The Big Show 2014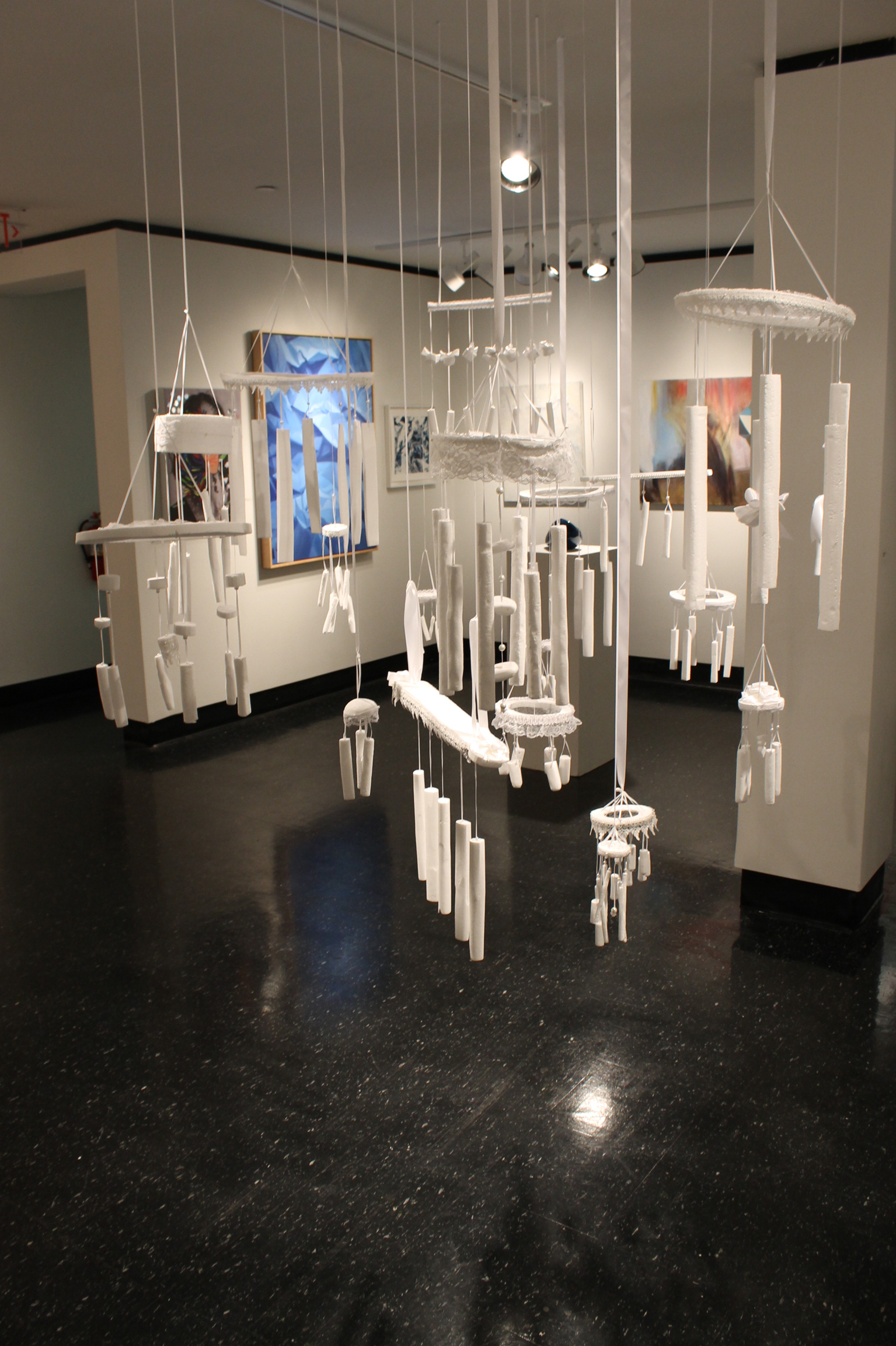 Congratulations to SHSU Art Student Laura Pregeant
Places Unheard, 2014
Mixed Media Dimensions variable
Featured Event
SHSU Art Students exhibit and win an award at "The Big Show 2014"
from the Lawndale Art Center Press Release:
The Big Show Participating Artists & Awards Announcement Participating Artists & Award Recipients

Houston, TX - Lawndale Art Center is pleased to announce The Big Show 2014 juror's award winners. The Big Show 2014 award winners selected by guest juror, Visual Arts Director
Center for Contemporary Arts Santa Fe, NM, were announced at the opening reception on July 11, 2014. Three $1000 awards were given to:

Celan Bouillet
Peter Broz
Laura Pregeant
A total of 115 works by 106 artists were selected for the exhibition from 981 works submitted by 382 artists. The Big Show will be on view at Lawndale Art Center through August 9, 2014. For more information about this exhibit check out the complete Lawndale Art Centers press release
---
Ongoing Events
SHSU Satellite Gallery is open Tuesday-Friday 1-5pm and Saturday, 9am-3pm in June.
The exhibit features student work by senior studio art majors.
The gallery will be closed in July and re-open at the end of August.
---
Upcoming Events
SHSU Satellite Gallery
Independents V
August 28 - September 10, 2014
Opening Reception: August 28, 5pm
---
Gaddis Geeslin Gallery
Anything That Has a Front
September 2 – October 10, 2014
Reception: Tuesday, September 2, 6-7 pm
Artist Lectures:
Ariel Lavery, Tuesday, September 2, 5-6 pm
Chris Lavery, Thursday, October 9, 5-6pm
---
More Events!
Check back soon!..Fall Semester starts August 27th
---
---
Department of Art PO Box 2089, Sam Houston State University Huntsville, TX 77341-2089 Phone: 936.294.4311