Featured Event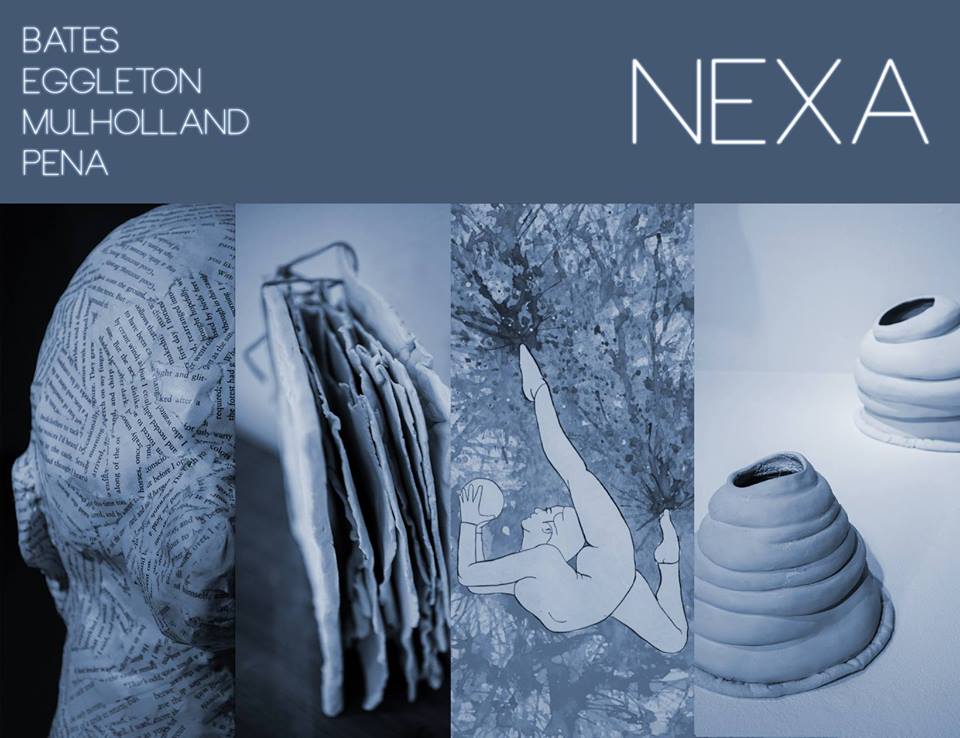 NEXA: A four person senior show
April 16-19, 2014


Ongoing Events
Exhibits:
During the month of April there will be 4 exhibitions featuring the Business of Art students that will take place at the
Satellite Gallery
.
Opening Reception dates will be Tuesday April1, Thursday April 10, Thursday April 17, and Tuesday April 21. All receptions will be 5-7 pm with artist talks at 5:30.
In addition to these receptions the gallery will have weekly hours including Friday evenings until 9 pm which will be in conjunction with the Huntsville Main Street Music Series. During this event the block will be closed down for pedestrians to walk between live music in Dan Rather Park and the gallery ( there will also be a food truck* should be fun). Please encourage your students to come to these events and hope to see you there.
THIS WEEK
NEXA: A four person senior show


April 16-19, 2014




Exhibit Hours: Wednesday - Saturday, 1:00pm - 5:00pm





Reception and Artist Talks


Thursday, April 17, 2014
5:00 pm - 7:00 pm: Reception
5:30 pm: Artist Talks Begin
Friday, April 18, 2014
6:00 pm - 9:00pm: Reception


Satellite Gallery
1216 University Ave. Huntsville, Tx 77340
Hours: Tue. 10-12, 6:30-8pm|Wed. 10-6pm|Thur. 10-12, 5-7pm|Fri. 10-9|Sat. 10-5pm
---
Upcoming Events
Exhibits:
Graphic Design Senior Exhibition
Reception: April 24, 6-8pm
---
Graduating Senior Exhibit
May 5 -10
Reception following commencement
---
More Events!
Thursday, April 17
Art History Movie Night, 6:30 Art Auditorium (E 108)

Wednesday and Thursday, April 23 & 24
WASH Inflatables, in the LSC Mall area from 11-1
Thursday, May 1
Animation Festival, Dance Theater, PAC, 6pm
Reception, 5-6pm in front of the theater in PAC
Thursday, May 1
Wine Down, Shop Small, Satellite Gallery will be participating in ticketed event along with other Downtown Businesses.
Saturday, May 3
SAA Art Auction, at the Satellite Gallery

Wednesday, May 7
WASH Greatest Hits, 5-7pm at the WASH building

Saturday, May 10, 2:30
Commencement, Johnson Coliseum
---
Department of Art PO Box 2089, Sam Houston State University Huntsville, TX 77341-2089 Phone: 936.294.4311