Check out our Summer 2016 Newsletter
---
The Great God Pan is Dead, an Art Blog edited by Robert Boyd, has posted Betsy Huete's Big Show Top Ten. Huete writes about her picks from Lawndale's current Big Show (see news below) and includes SHSU Photo senior Justin Zachary and recent alumnus Elise Weber as her favorites.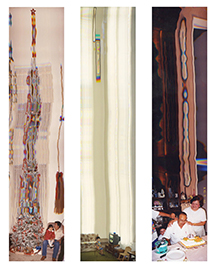 Untitled / Family Photos, by Justin Zachary
---
July 21, 2015
SHSU Alumnus Ashley Ward featured in Houston Chronicle article about her recent paintings.
Houston artist paints some of the city's favorite landmarks, by Craig Hlavaty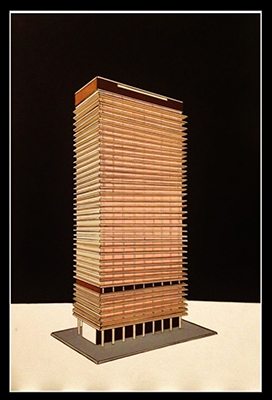 The Humble Building - Houston, TX by Ashley Ward
---
July 15, 2015
SHSU Art students who participated in the Summer 2015 Study Abroad trip to Europe are exhibiting their work at the Satellite Gallery through September 12. The exhibit is featured in the Best Bets: Community Events and Announcements section of the Huntsville Item.

Satellite Gallery Summer Hours are Saturday 10am-2pm.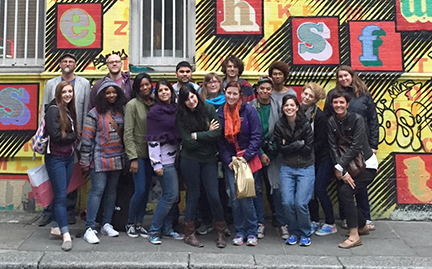 SHSU Art Students in front of street art in London, Summer 2015
---
July 11, 2015
SHSU Art student Justin Zachary (aka Justin Casias) was one of five artists selected for "special distinction" awards in Lawndale Art Center's Big Show by Juror George Sheer. 76 works by 62 artists were selected from 972 works submitted by 355 artists. Justin will graduate this summer and head to San Francisco to pursue his MFA at the California College of the Arts.Also included in this year's show is recent alumnus Elise Weber, currently in the MFA program at University of Houston.
This is the second year in a row that SHSU Art Students have won big at the Big Show. Last year, Senior Laura Pregeant was one of three artists awarded the $1000 top prize. Laura has graduated and is on her way to get her MFA at Washington State University.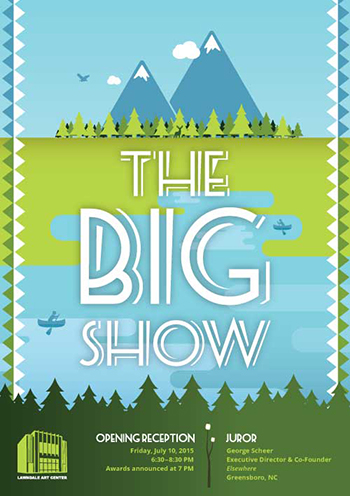 ---
July 1, 2015
20 Middle and High School students from Houston, Montgomery County and the Huntsville area spent a week at Animation Creation Camp in the SHSU Department of Art last month. They spent the morning drawing and the afternoon animating with professors Pat Lawler and Edward Morin. They concluded the week of June 15-19 with a Friday evening show of their drawings and a screening of their work in the Art Auditorium. See their work: SHSU 2015 Animation Creation Camp Animation Festival on Vimeo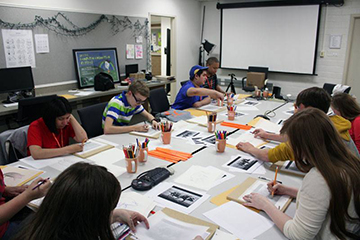 Middle and High School Students in 2015 Animation Creation Camp
---
---
Department of Art PO Box 2089, Sam Houston State University Huntsville, TX 77341-2089 Phone: 936.294.4311