November 4 - December 2, 2010
Artists Talk: November 4, 4-5pm
Reception: Thursday, November 4, 5-7pm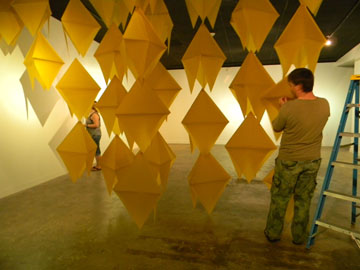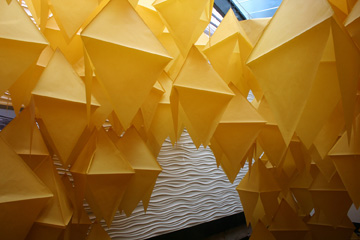 Red Sky Morning is an installation of an imagined, micro view of a cloud structure, translated into a macro scale by Mark Rumsey.

Rumsey uses folded velum to construct "droplets" that create layers of cast shadows and transluscent light. The experience of looking at the work in the gallery is akin to staring at the clouds, or watching the wind sweep across a vield of wheat, or laying on the ground and staring up through a canopy of trees.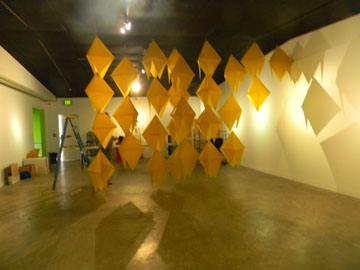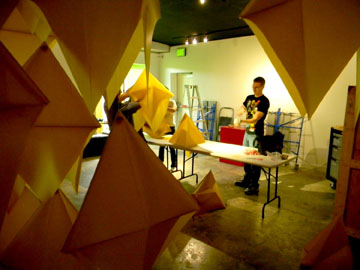 Mark Rumsey is a Michigan based installation artist working in prints, paper, cloth, space, and light. His work has been exhibited in Portland, Oregon, Indianapolis, Indiana, Evanston, Illinois, Tulsa, Oklahoma, and Montreal, Quebec. Rumsey has an MFA in Printmaking from Kendall College of Art and Design
---
Department of Art PO Box 2089, Sam Houston State University Huntsville, TX 77341-2089 Phone: 936.294.4311