James P. Ferris
Awarded 2011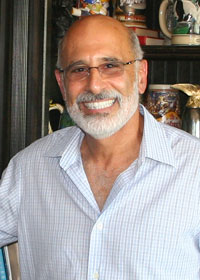 Jim Ferris grew up in Austin and began his career at a young age as a clerk in the family drug store. At the age of 12, he was employed by a local restaurant where he started as a dishwasher and worked his way up as general manager, while still in high school.
After graduating from high school, he attended Sam Houston State University and earned a bachelor's degree in education in 1969. He was employed as a high school teacher in League City.
To supplement his salary, he took a part-time job working for a local beer distributor, Wismer Distributing Company. He began by washing trucks, doing mechanic work and loading trucks. He moved up to driver salesman, then supervisor, and then general manager. The company enjoyed monumental growth under his management.
Today, Ferris is still with Wismer. He is now a part owner of the company and serves as its president and chief executive officer.
He has remained committed to his community, serving on three bank boards, volunteering as the lamb committee chairman and lifetime board member of the Houston Livestock Show, and was the Texas representative on the Anheuser Busch Panel from 1997 to 2000.
He is a 30-year member and officer of the Baytown Rotary Club, established the Baytown Crime Stoppers, and founded the "Bud July Fourth Heat Wave" charity run. He is a member of national and local beer associations, Sigma Chi fraternity and has been active with the Baytown Chamber of Commerce for over 40 years. He has been recognized as "Citizen of the Year" by the Baytown Police Department.
Ferris lives in Baytown with his wife, Tonya, and their two children, Danielle and James Paul.