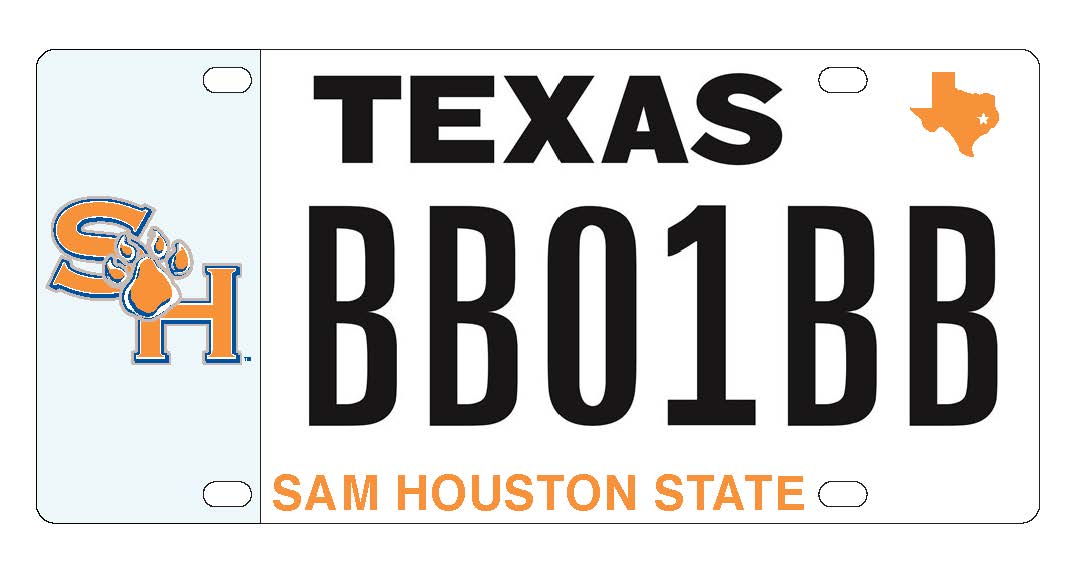 Ride with PRIDE!
With $22 from each plate going to support scholarships for students, it is a great way to give back.
In fact, past SHSU license plate sales already have already raised over $57,000 in scholarships for deserving students.
The car tag features the SHSU Bearkat Paw logo and may be personalized with up to six (6) characters.

In addition to state registration fees, the SH tag fee starts at just $30.
It's a feel-good purchase that shows your pride and you can cruise along ... Bearkat style!
An existing TxDMV customer who has the previous design may go into their local county tax office to request a set of replacement plates for $7. A customer who meets the needs requirement (automatic replacement of plate at 7 years at no charge) will receive the new design.