About Us
The Department of Mathematics and Statistics at Sam Houston State University consists of three programs:
Mathematics, offering the BS and MS degrees
Statistics, offering the MS degree
Mathematics Education, offering the BS, BA and MA degrees
More information about these programs can be found through the links on the right.
The Department of Mathematics and Statistics is also the current home of the American Mathematical Monthly, the premier journal of the Mathematical Association of America.
For more information, consider:
Department Spotlight
Dr. John Alford, Associate Professor of Mathematics, specializes in Mathematical Biology. In addition to teaching a variety of courses, from Calculus to Statistics to Analysis, Dr. Alford recently published a chapter, entitled "The Virtual Reptile: Mathematical Models and Simulations of Thermoregulatory Strategy," in Reptiles in Research by SHSU's own Dr. William I. Lutterschmidt.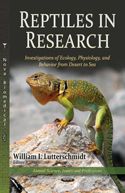 ---
Research Highlight



With the generous support of the National Science Foundation, Sam Houston State University is proud to announce the inaugural edition of the Sam Houston State Research Experiences for Undergraduates in Mathematics Program (SAMREU). The 2014 Program will run from June 2, 2014 to August 1, 2014. Project areas for 2014 include:
1. Algebra: Factorization Problems in Integral Domains and Monoids;
2. Functional Analysis: Matrix Convex Sets;
3. Mathematics Education: Statistics Content of Elementary School Textbooks.
Participants will receive a $4,500 stipend, round trip transportation to and from the Program, and paid housing. For more information, click here.
---