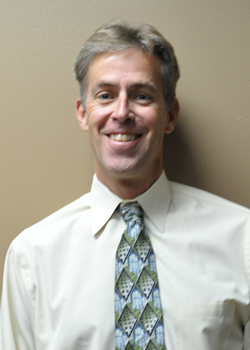 Matthew C. Wagner
Associate Professor, Department of Kinesiology
HKC 215
---
Bio
The focus of my research has largely been in the area of performance improvement. Our textbooks dealing with resistance exercise and articles regarding performance in swimmers has led me to examine how to improve athletic performance and longevity.
Future interests include continuing research with physical fitness and law enforcement. I would like to continue research examining inflammatory markers in law enforcement officers. This is an important population to examine based upon (what I call) the triple S of police work: Shift work, Scrutiny, and Stress
---
Education
Ph.D. Kinesiology, Texas A&M University
M.A. Kinesiology, Sam Houston State University
B.S. Criminal Justice, Sam Houston State University
---
Honors and Awards
EURECA Grant recipient – Enhancing Undergraduate Research Experiences and Creative Activities. With Dr. Mary Williams, Kendall Mehlorn and Devin Anderson. 2016. $8,000.00
Law Enforcement Management Institute of Texas at Sam Houston State University for the investigation of the impact of behavioral change in diet and exercise on key biomarkers in a multicultural senior law enforcement population. #BBL-R-701-001. 2010. $10,000.
Innovative Fitness grant for the investigation of the effects of plyometric training on agility, Legacy: 321-20-C190, December 2009. $2,000.00.
---
Selected Publications
Wagner, M.C., LeNorman, D., Dooley, A., and Rollins, L. (2015) Recurrent rhabdomyolysis and extreme exercise- A case study. Journal of Sports Medicine and Allied Health Sciences: Official Journal of the Ohio Athletic Trainers Association: 1: (2), Article 3.

Glave, A. P., Didier, J. J., Oden, G. L., Wagner, M. C., & Rivera, S. M. (2015). The relationship between body fat percentage and difference in caloric expenditure as measured by indirect calorimetry and estimated by an elliptical trainer. Journal of Molecular Pathophysiology, 4(2), 65-68. doi: 10.5455/jmp.20150525021208.

Wagner, M.C. & Serio, J.D. (2015). Getting healthy: 50 lessons on physical fitness for law enforcement. Austin, Texas: GTN Publishers.

Wagner, M.C., Oden, G.L., Glave, A.P. & Hyman, W.V. (2014). Development of agility utilizing a multidimensional modality of plyometrics. Journal of Fitness Research 3 (3), 49-59.

Wagner, M.C., Roper, E., Langlier, A. & Wagner, S.L. (2014). Performance improvement in swimming: A multi-disciplinary approach. Journal of Swimming Research 22 (1). http://www.swimmingcoach.org/journal/ [Coaching Application Article and Research Article]

Wagner, M.C. (2014). Learning from the past, applying to the future. Club Industry, November 12, 2014. http://clubindustry.com/news/learning-past-applying-future-30-years-fitness-industry.

Chapman, W.R., Oden, G.L., Wagner, M.C., Hyman, W.V. (2013). The effect of activity fees on the participation of students in athletic extracurricular activities. Applied Research in Coaching and Athletics Annual, 28, pp. 131-142.

Wagner, M.C., Oden, G.L., Sebesta, T.A., & Nespeca, R.A. (2013). Strength training for total health and wellness. Dubuque, Iowa: Kendall Hunt.

Wagner, M.C., Nix, W.E., & Oden, G.L. (2011). Fundamentals of weight training. Dubuque, Iowa: Kendall Hunt.