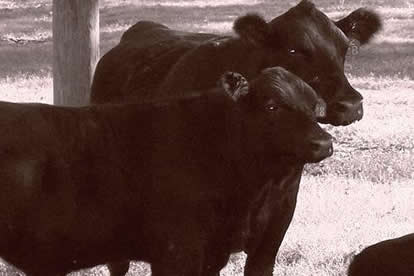 Advisor: Dr. Kyle Stutts
The Sam Houston State University Beef Cattle Show Team is an extracurricular activity sponsored by the Department of Agricultural Sciences and Engineering Technology that is open to all students enrolled at SHSU. The team consists of students who share a common interest in livestock exhibition and the desire to proudly represent their university at livestock shows across the state of Texas and Louisiana.
Team members are fully responsible for the development and care of the show cattle and gain valuable hands-on experience in daily care, feeding, grooming, and exhibition. While at the shows, team members also have the opportunity to network with successful producers in the beef industry and gain valuable knowledge about their production and management practices. All cattle exhibited by the team are produced though a progressive breeding program at the university-owned Gibbs Ranch, a 1,600 acre agricultural education and research facility.
In addition to exhibiting cattle, team members conduct workshops and clinics for youth groups throughout the region, giving team members the opportunity to share their knowledge and skills as well as their passion for their university. Currently, the team exhibits Angus breeding cattle at six livestock shows throughout the year including: the Washington County Fair (Brenham, Texas), the State Fair of Texas (Dallas, Texas), the East Texas State Fair (Tyler, TX), the State Fair of Louisiana (Shreveport, Louisiana), the Fort Worth Stock Show and Rodeo (Fort Worth, Texas), and the Houston Livestock Show and Rodeo (Houston, Texas).
Orientation meeting and sign-up:
Wednesday, September 7th in the Thomason Building immediately following the Block & Bridle meeting (6 pm)
Show Dates:
Washington County Fair, Brenham, TX – September 15th at 2 pm
East Texas State Fair, Tyler, TX – September 29th at 2 pm
State Fair of Texas, Dallas, TX – October 14th at 8 am