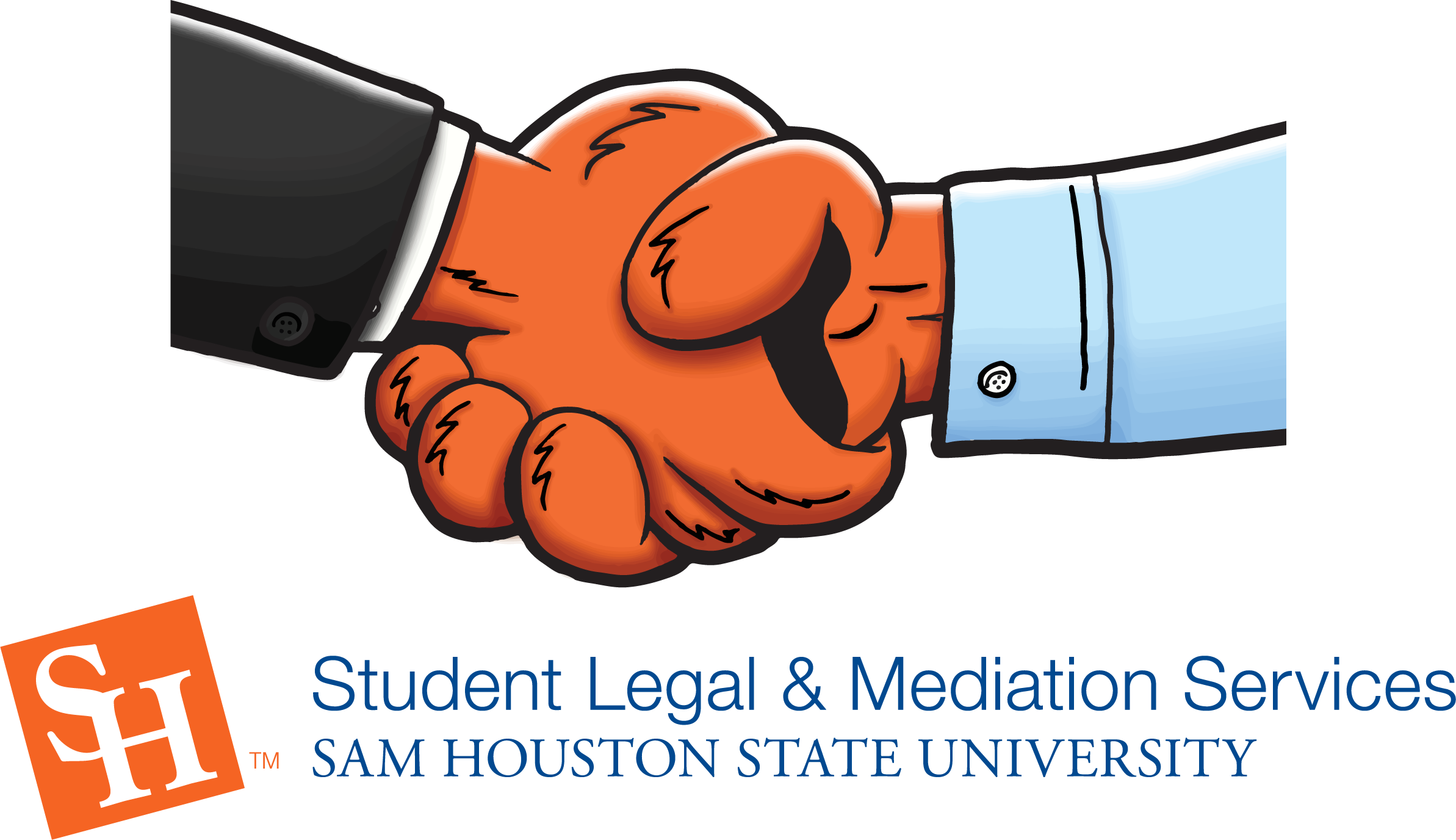 October 2022 was our 10th Annual Conflict Resolution Month!
Thank you to all of our speakers who educated us on ways to promote peaceful communication. Although our month is concluded, we wanted to leave the names and workshop titles online as a token of appreciation to our speakers.
Conflict Resolution Month was a time for our community to come together and learn techniques that will help us learn how to manage and resolve conflicts. Conflict Resolution Month, sponsored by Student Legal & Mediation Services, is an example of innovative programming that helps our community focus on career readiness, personal and professional development, and, ultimately, student success. With world-class speakers coming to SHSU, Conflict Resolution Month helps to elevate the reputation and visibility of SHSU. Finally, most of us don't do conflict well, and by having experts engage in how to handle conflict better, we are helping to solve one of the many critical challenges that face our state, nation, and world.
Print the SLMS Conflict Resolution Month Pledge!
The schedule of events is updated regularly.
Jennifer Bernard (University of Texas LBJ School of Public Service and the Shaw School of Social Work)
Restoring Civil Discourse: Dealing With Heated Conversations
Don Swift (Mediator)
Victim-Offender Restorative Practices
Hesha Abrams, JD (Mediator, Author)
Denise Peterson, JD (Mediator)
Implicit Bias
Carve Out Conflict (pumpkin carving in collaboration with Program Council)
Frank Parker Plaza
Pattie Porter (Mediator and Conflict Coach)
When Conflict Triggers Erupt: Recognize and Manage Your Hot Buttons
Falguni Mukherjee, PhD (Ombuds, SHSU)
LSU Law School
Civil Mediation Clinic-Mediation Demonstration
Lee Jay Berman (President, American Institute of Mediation)
Adaptive Negotiation Skills
Natalie N. Isaac (Director and Title IX Coordinator, SHSU)
Title IX and Informal Resolution
This year's presenters were extraordinarily competent conflict resolution professionals and leaders in their field. Their reputations are known throughout Texas and the country, and we thank them for sharing their knowledge with the Sam Houston State University community.
Follow our social media pages to keep up with our office events.
Follow us on Facebook by clicking here.
Follow us on Instagram by clicking here.
Follow us on Twitter by clicking here.