What is UNIVERSITY 1301?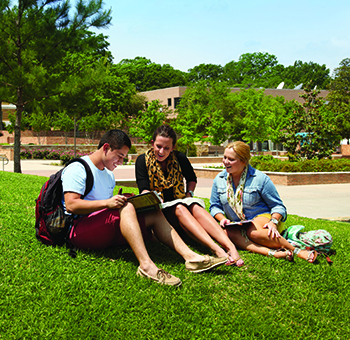 UNIV 1301 - Introduction to Collegiate Studies - is a three-hour, elective freshman seminar. Class size is small at approximately 25 students. Students selecting this course will be provided the secrets to excelling in college. We also offer special sections of UNIV 1301 for honors students and for students who are interested in participating in a learning community based on a major or interest (See Freshman Learning Communities).
Who Teaches it?
UNIV 1301 is led by faculty, staff, and administrators who have a special interest in the success of freshman students.
Why Enroll in it?
Nationally, students who actively take part in a freshman seminar course have higher GPA, higher retention rates at that college, and higher graduation rates. Students will receive academic and personal survival tools, get a general orientation to the resources and services available at Sam Houston State University, get to know other students, receive personal attention, and have fun. UNIV 1301 is designed to help make the transition to college life a little easier.
Need help registering? Steps To Register