Program Directors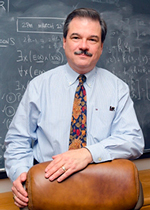 Scott Chapman
Professor of Mathematics and Scholar in Residence
E-mail: scott.chapman@shsu.edu, Phone: 936.294.1572
Dr. Chapman is no stranger to directing REU programs. Before coming to SHSU in 2008 as a full professor and Scholar in Residence, he served for nine years as principal investigator and program director of Trinity University's Mathematics Department's NSF-funded Undergraduate Research Experiences in Mathematics Program. His work with this program resulted in over $800,000 in National Science Foundation funding. Students he directed in Trinity's REU have received or are currently pursuing graduate degrees at Harvard, Berkeley, UCLA, Rice, Chicago, Michigan, Rutgers, California Santa Barbara, Nebraska, and MIT. Three of his former research students have won NSF Graduate Fellowships. His work with REU students has led to 19 publications in refereed mathematics journals with 31 different undergraduate co-authors.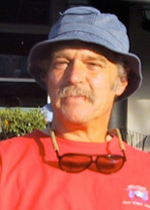 Ken Smith
Professor of Mathematics
E-mail: kenwsmith54@gmail.com, Phone: 936.294.4869
In twenty years of involvement with undergraduate students, Co-PI Dr. Ken Smith has directed a variety of research projects in matrix analysis, cryptography, graph theory and algebraic combinatorics. As an active participant in three different NSF funded REU grants at Central Michigan University, his research students won many local and national awards for their work and presentations. As Department Chair at Sam Houston, Smith secured a $60,000 alumni donation committed to undergraduate student conference travel. Most recently, Sam Houston assistant vice-president, Dr. Keri Rogers, appointed Dr. Smith to chair a university-wide committee on promoting and strengthening undergraduate research at Sam Houston State University.
Mailing Address
Dr. Brian Loft
REU Program
Department of Mathematics and Statistics
Sam Houston State University
Box 2206
Huntsville, TX 77340-2206