Preserving a Legacy...While Preparing for Tomorrow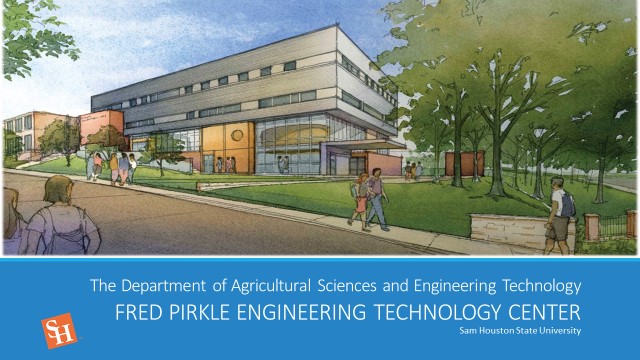 Fred Pirkle Engineering Technology Center- Expected Completion Spring 2017
Vision with a Purpose
Pirkle Engineering Technology Center Construction Update : September 7th, 2015
Pirkle Center Presentation- includes design and layout of floors.
Welcome From the Chair
Thank you for taking the time to visit our website. Whether you are a prospective student, interested parent, alumnus, or just surfing through, I hope you will find something of interest to you here.
About the Department's Programs
The Agricultural Sciences program has multiple educational centers and complexes. The Horticulture Center has two greenhouses and laboratory facilities for floral design. The Agricultural Engineering Technology Center provides students with hands-on experience in metal fabrication, electricity and electronics, hydraulics, structures, alternative energy resources, and soil and water conservation. The 1,740-acre Gibbs Ranch Education and Research Facility, located north of campus on Highway 75, serves as a living laboratory for all aspects of agricultural and natural resource management.
Industrial Sciences encompasses diverse programs which prepare students for a wide variety of careers in many important fields. Programs include design and development, industrial education, industrial safety management, construction management, and electronics.
Contact Info
Department of Agricultural Sciences and Engineering Technology
Sam Houston State University
Box 2088
Huntsville TX 77341
936.294.1216
---
Save