Dr. DNA From Crime Scenes to Mass Disasters, She's on the Case
Forensic genetics professor Sheree Hughes-Stamm decided to leave Australia nearly four years ago to come to SHSU, because she felt it was the best place for her to further her research interests, which bridges forensic anthropology and DNA-based human identification methods.
"I knew Sam Houston had a specialized research facility and that would give me the opportunity to do the kind of research that I love to do," said Hughes-Stamm.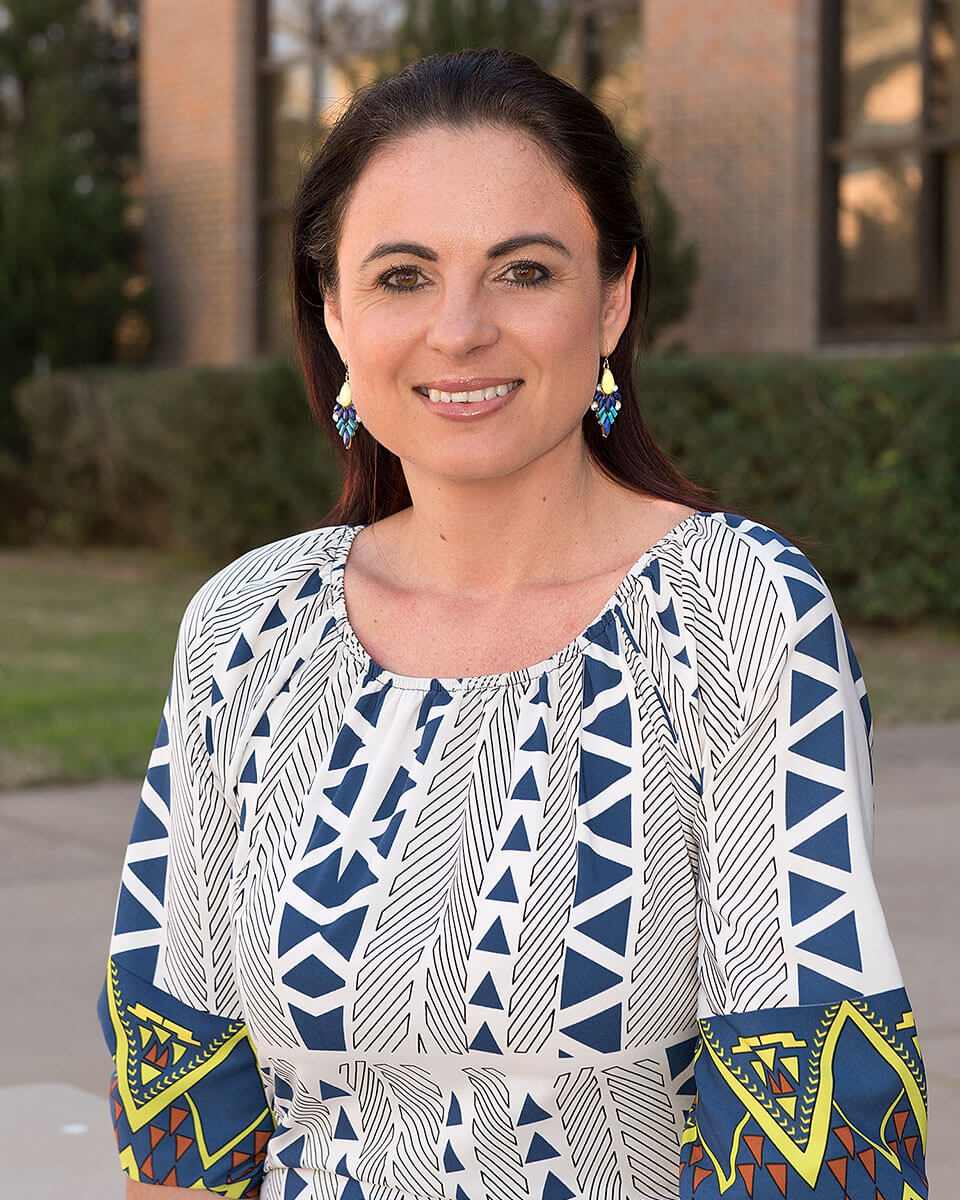 Within her first few months on campus, SHSU was awarded a grant from the National Institute of Justice to study room-temperature preservation of decomposing human remains. She, along with her colleagues and research students, tested skin and muscle samples and found that human samples could be stored at room temperature for up to three months without affecting the success of downstream DNA identification results. The research has application to crime scene samples as well as samples collected following mass disasters.
Next, they found that they could speed up the process by quickly purifying DNA that leaches out of the tissues into the solution, rather than having to break down the preserved tissue, which takes many hours.
The findings led to an additional NIJ grant that allows Hughes-Stamm and her doctoral student to study whether they can remove chemicals altogether by using swabs and chemically treated cards to collect DNA samples directly from decomposing bodies.
A third NIJ grant will investigate the effectiveness of various methods for extracting DNA from skeletal remains for next-generation DNA sequencing technologies to identify missing persons. This newer technology, also called massively parallel sequencing or MPS, can recover more information from badly degraded DNA samples when conventional genetic analyses for human identification fail. SHSU, in collaboration with the University of North Texas Health Science Center, is studying two different MPS platforms simultaneously to compare their performance with such challenging samples.
It's just the beginning of an exciting adventure.
"We know with the existing methods we use for DNA identification how tolerant the chemistries can be with the nasty compounds often found in these types of samples, but with these new platforms, we don't yet know how well they will perform with very difficult and poor quality samples. What we are doing is putting both of the systems through tests to determine how well they perform with the different kinds of samples often encountered in missing persons cases," Hughes-Stamm said.
Current DNA identification methods require reference samples from close family members. With the potential for analyzing more markers simultaneously, the new method is believed to allow stronger identifications when close family members or large genetic family trees cannot be found.
"This technology has just taken off within the forensic community. Massively parallel sequencing has really revolutionized the way we are starting to look at DNA typing—from simple human identification purposes to determining ancestry, hair, eye and skin color, to predicting the shape of someone's face from a DNA sample. It's just the beginning of an exciting adventure really," said Hughes-Stamm.