Alumni Work To Build Better Futures
For many students at Sam Houston State University, the university motto, "The measure of a Life is its Service," is much more than just a phrase they walk past on the way to class each day; it's the force driving them to use their gifts to help provide others with better opportunities.
The same could be said for College of Business Administration alumni Murphy Yates and Bruce Agness and College of Sciences alumnus Tom Fordyce, who work to improve the lives of those who cannot easily help themselves.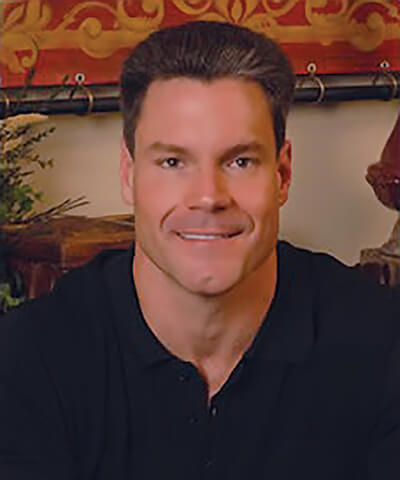 Yates graduated from SHSU in 1992 with a Bachelor of Business Administration degree in management and founded Harbour Classic Homes in 1999.
He was attending a Bay Area Builders Association board of directors meeting when fellow board member Dan Wallrath approached him with a proposition.
"Dan had remodeled a house free of charge for a friend's wounded veteran and was now going to try and construct a new home for another deserving recipient returning from war," Yates said. "He asked me to be a part of a small group that would collaborate as builders to get this new mortgage free home built. I loved the idea of helping someone who had sacrificed so much in the defense of our country's freedoms, so of course I agreed."
Soon after, the small group of builders realized that by pooling their resources and donating some of their time and money, they could work together to build custom, mortgage-free homes for deserving veterans or families of the fallen.
Thus, Operation Finally Home was born.
The organization is responsible for locating builders who are able to work with their vendors and subcontractors to drive the cost of materials and labor down, helping builders in fundraising efforts, and identifying an admirable recipient.
Ten years later, Operation Finally Home has built 100 houses in 26 states.
"The most rewarding part is seeing the reactions of the families who are chosen," Yates said. "I remember in one instance, we held a fundraising event for a family, and they only knew that they were being considered to receive the house; they didn't realize they had gotten it. They had no clue until we got them onstage, and I remember looking down to see his daughter pulling on her mother's arm, saying 'Momma, we got the house, we got the house!' She was so excited, and it was a really poignant moment."
Yates said that since many military children are used to moving a lot, these homes are often the first place they can really call their own.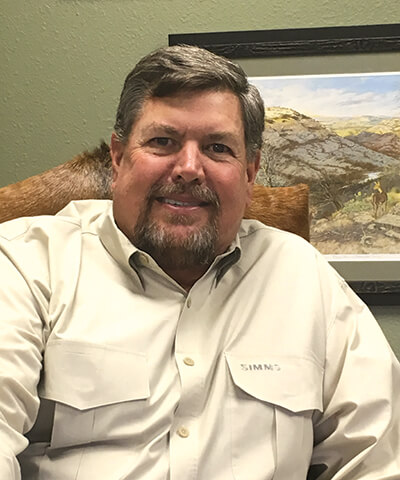 Agness, like Yates, has used his talents to benefit the lives of the less fortunate.
After graduating with a Bachelor of Business Administration degree in finance, Agness began his career in the insurance business. He currently is president of Lumber Insurance Services, which he founded in 2005.
While on a church retreat in 1989, he met the man who would become his best friend, Alan Graham. Having grown up in the same community, they realized that their shared values and experiences would make a strong friendship.
When Graham asked Agness if he would like to embark on a journey for personal growth with him, Agness, along with three other friends, agreed without hesitation. Realizing that they could better serve their community, the men founded Mobile Loaves and Fishes.
"When we started Mobile Loaves and Fishes, we would get together and make a bunch of sandwiches, pile in my mini-van, and drive all over Austin delivering the sandwiches to the homeless," Agness said.
Mobile Loaves and Fishes now owns 20 food trucks, with more than 20,000 volunteers operating in different communities across the country.
"I know we say that we go out and help those in the community, but really, our volunteers get just as much help from those we're giving to," Agness said. "It's about building a one-on-one relationship with someone who might not have anyone else to turn to."
Seeking a way to expand Mobile Loaves and Fishes, Agness and the other founding members thought of an idea to help keep off of the street some of the homeless people they'd come to know personally and provide them with opportunities to keep trying to better their lives.
They began planning Community First!, a location with sustainable and affordable housing for the disabled and chronically homeless in Austin.
Through various fundraising efforts, they have raised more than $12 million dollars for Community First!.

The 27-acre community, which Agness hopes will be fully operational later this year, offers a mix of affordable housing options, with rent ranging from $180 to $200 a month; a community garden and kitchen; a workshop and art gallery; a medical facility for physical and mental health screenings; an outdoor theater donated by the Alamo Drafthouse; places for worship, study and fellowship; walking trails; Wi-Fi; and a Metro bus stop.
"It's kind of like a RV park on steroids," Agness said. "But we wanted it to have that supportive, friendly vibe. We didn't want to just give them a place to live; we wanted to provide them with an opportunity to build a better life for themselves. There are numerous ways to earn a living within the community–they can work in the on-site commissary, create art in the gallery or build something in the workshop to sell."
When the community is complete, it should house approximately 250 people, according to Agness.
"I come from humble beginnings," said Agness, who spent his free time in college working for his family's real estate business. "I know what it's like to need help, so I'm very proud to be able to help these people who have become like a second family to Mobile Loaves and Fishes over the years."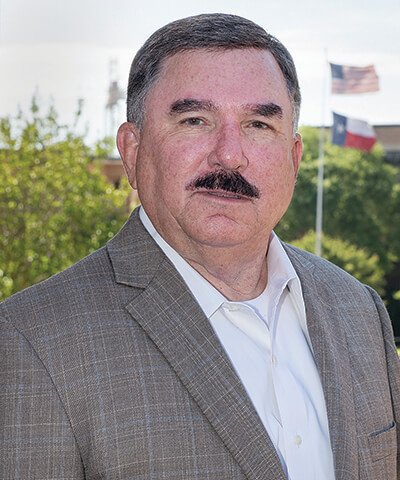 Fordyce began his journey to help veterans in 1967 in Vietnam, when a bullet ripped through his left arm while out on patrol one day. He was flown to a military hospital where he was told that his arm would need to be amputated.
One day in 2009, while touring the Brooke Army Medical Center's Center for the Intrepid, Fordyce and two friends visited the center's Warrior and Family Support Center.
The Warrior and Family Support Center provides coordinated services to patients, next-of-kin and extended family members.
Veterans and families visit the WFSC to maintain contact with other military members or extended family members, to receive emotional support, answers to their questions, and to extend their rehabilitation away from the hospital.
"We were on the way home, and we all agreed that it was really important to us that we do something to support the facility," Fordyce said.
They held the first Walker County Wounded Warrior Banquet on Jan. 14, 2010, and were able to raise $50,000 for the Warrior Family and Support Center.
"We were hoping that at least 200 people would show up and we'd be able to raise a couple thousand dollars, but 650 people showed up and we were able to donate $50,000," Fordyce said.
It was very important, Fordyce said, that they were open with the people who were donating such large amounts of money.
"We're not affiliated with the Wounded Warrior Project, because we believe that if you're donating $100 to the center that you want $100 to help veterans and their families," Fordyce said.
As the years have gone by, the banquet has continued to grow and in turn, so has the amount that they are able to raise each year.
"Last year we raised $270,000 and overall we've been able to raise more than $600,000," he said. "Walker County is actually the single largest contributor to the Warrior and Family Support Center."

Fordyce said the most rewarding part is seeing the community come together to support the facility.
"We've had a sell-out crowd for the past four years, and it's just amazing to see how the community supports those injured in combat, as well as amputees and burn victims and their families," he said. "We're also able to honor World War II veterans, as well as the Gold Star Mothers, who have lost a son or daughter in combat."