When it comes to setting the course for the university, it is critical that decisions be made using the most current and relevant data possible. In the last few years, the university implemented major, enterprise-wide upgrades to our systems improving workflow efficiencies and information access and analysis. The improvements in data collection and dissemination have contributed to campus-wide enhancements in key areas such as enrollment, space planning and utilization, resource allocation, operations, academic program quality and student success.
Sam Houston also closely monitors external changes in order to proactively plan for the future needs of students and the constituencies we serve. Our ability to recognize and implement change has resulted in sustained enrollment increases, high student retention rates, low student-to-faculty ratio, and reduced administrative costs as percentage of operating budget.
Managing Enrollment Growth
Enrollment impacts all aspects of the university's operations and the success of students. A strategic approach to enrollment management is necessary in order to more effectively achieve our mission and goals. This has become even more critical with the dramatic changes seen in the external environment. A sustainable enrollment strategy better prepares Sam Houston to forecast and respond to societal, demographic and public policy changes as well as the developments in educational delivery systems.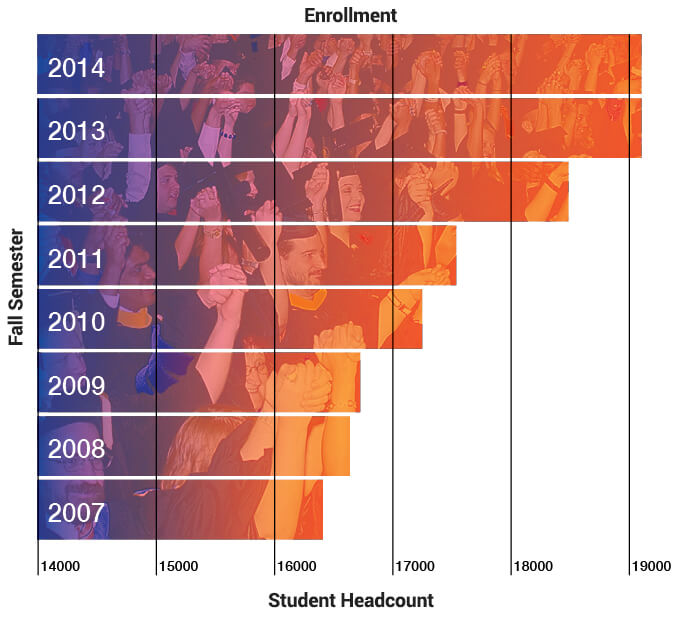 Educating the Next Generation of Professionals
Graduation and retention rates have become key accountability indicators in evaluating higher education performance. While these rates do not factor in the "quality" of education or other significant mitigating demographic and academic program elements, they are an indicator of the university's ability to efficiently shepherd students toward their goal of achieving a college degree and building a career.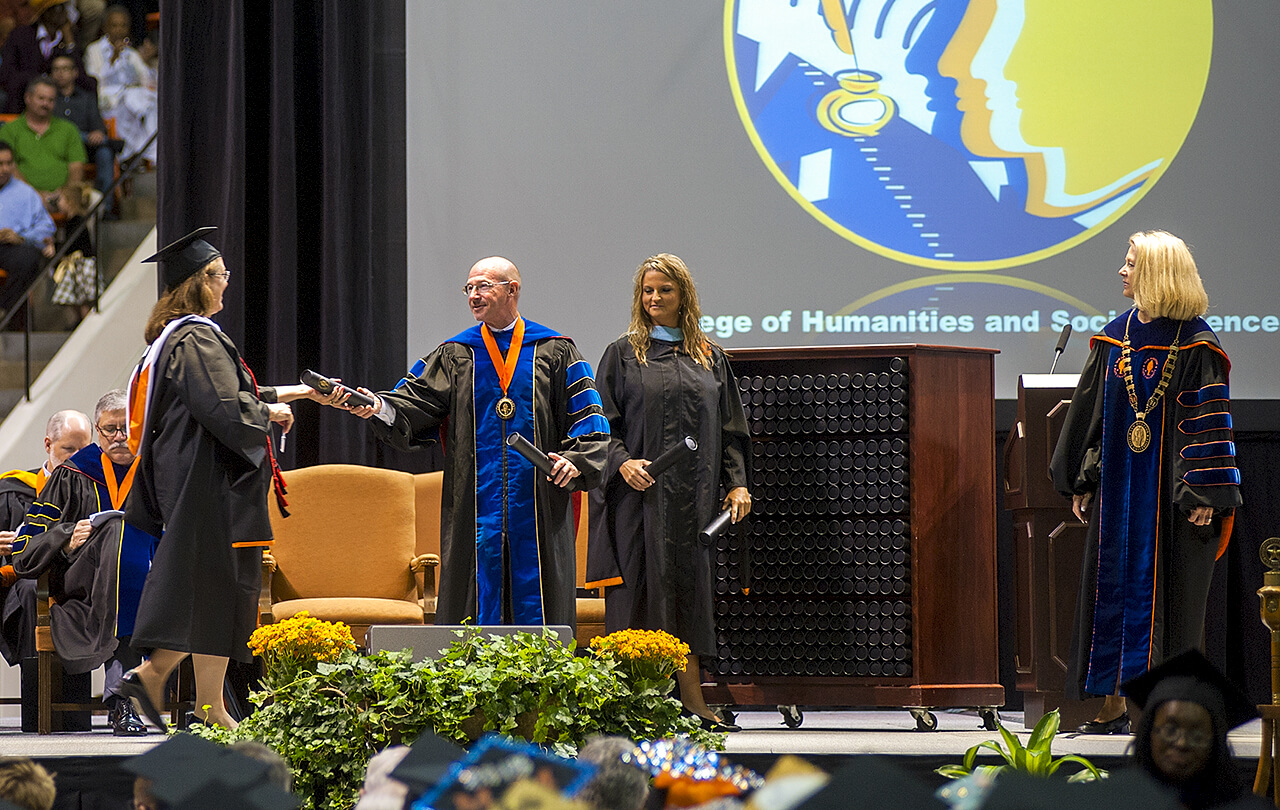 Teaching for Success
When the doors of Sam Houston Normal Institute opened in 1879, the student-to-faculty ratio was 22:1. Over 136 years later, the ratio remains relatively unchanged at 24:1. At SHSU, teaching is a priority and maintaining smaller class sizes allows for more one-on-one interaction between the faculty and students enhancing the overall learning experience.

The university emphasizes quality teaching by using a nationally standardized evaluation of faculty instruction. Overall, SHSU is rated "unusually high" on this nationally normed measure.

A Great Educational Value
Sam Houston State is a good steward of public funds. Even though the university is ranked as the 12th largest in the state, funding per student is second-to-the-last among all public colleges and universities as is tuition revenue bond funding, which is used to build and improve facilities and infrastructure on campus. Legislated waivers like Hazelwood exemptions and other set asides cost the university $0.25 of every dollar of tuition.
Given these very serious challenges, SHSU has maintained affordable tuition by continuously working to reduce administrative expenses and improve efficiencies while outpacing the state on student success metrics.