Enhancing the marketing outreach and visibility of the Sam Houston State University brand is critical as competition among universities grows and the boundaries of once well-defined geographic markets expand through online education. An image or "brand" reflects what the public views as an organization's value proposition or, in other words, its customer promise.
Through enhanced outreach, consistent and integrated messaging, and the optimization of communication channels, the university strives to build strong relationships with its audiences. That personal connection builds brand loyalty and contributes to the development of a competitive advantage in the marketplace.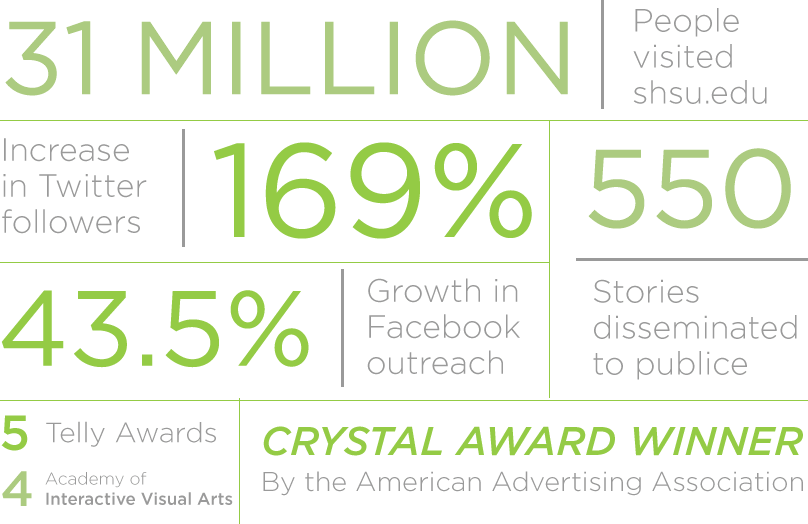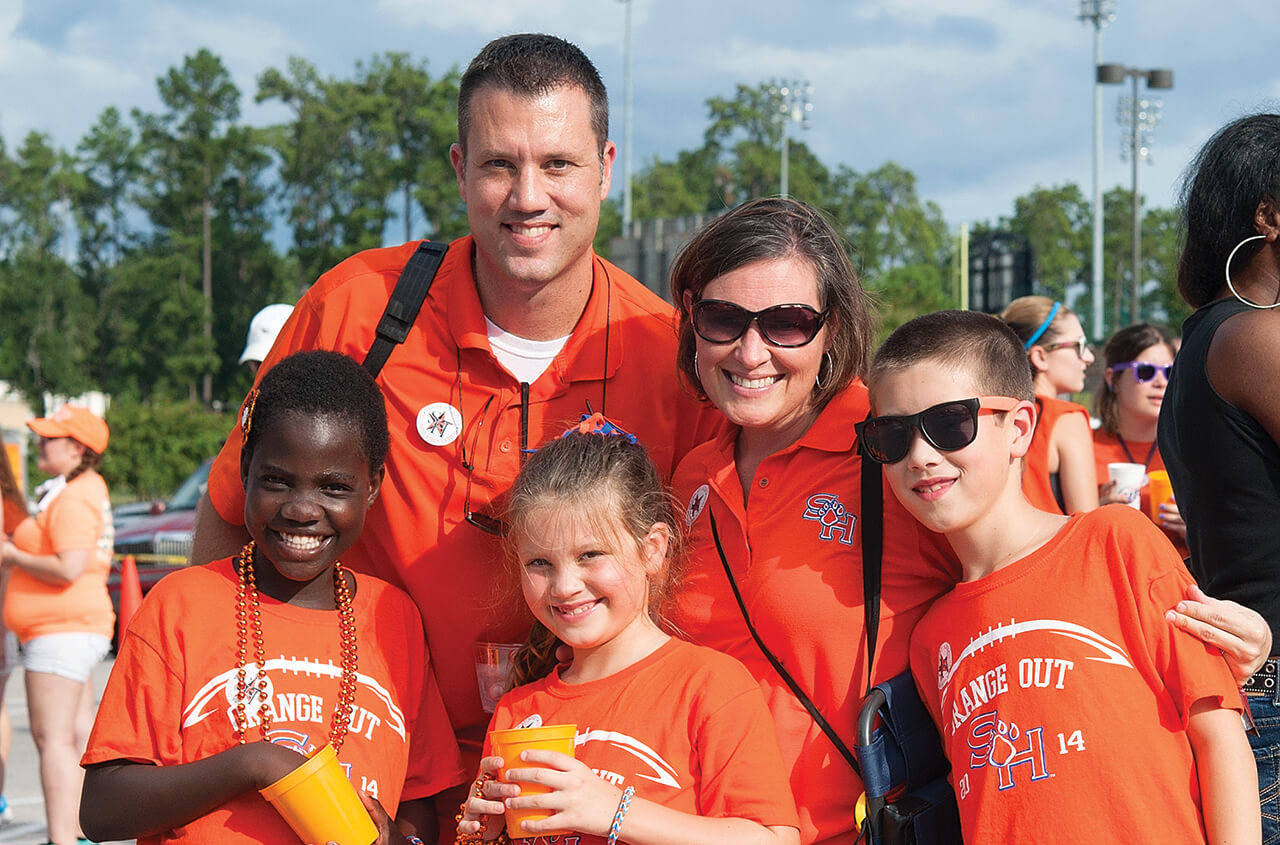 Powerful Support: Alumni & Donors
Sam Houston's alumni and donors make a meaningful difference for the university and its nearly 20,000 students. This critical support positively impacts enrollment growth, the quality of academic programs, the strength of athletic teams, and so many other things that enhance SHSU's national stature. Simply put, alumni and donors have invested in changing the lives of tomorrow's leaders, which will have a profound impact on the future of our region, state, and nation for generations to come.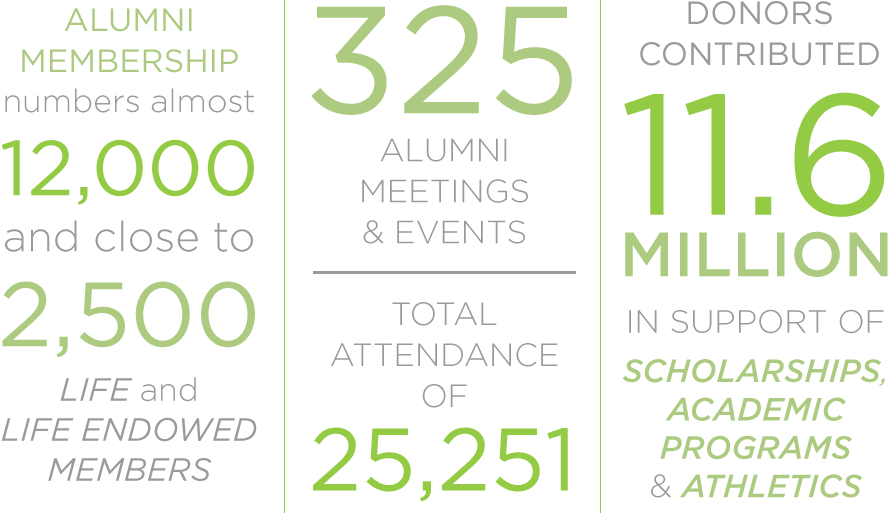 Going for It: Athletic Achievements
There has never a better time to be a Bearkat. The success of Sam Houston State University sports teams across the board have fans excited about every program. Each sport also produced an individual who stepped into the spotlight with outstanding accomplishments and helped lead his or her team to success.
SHSU won team championships in baseball, men's golf and both women's indoor and outdoor track and field. Both the baseball and men's golf team advanced to NCAA regional competition.
Men's indoor track & field posted a runner-up finish and five teams (football, softball, men's basketball, volleyball and men's outdoor track & field) finished third in the league standings.
The 2013-14 season was the Kats' most successful year ever in the classroom. Student-athletes have hit the 3.0 mark or higher for three consecutive semesters and four of the last five semesters.