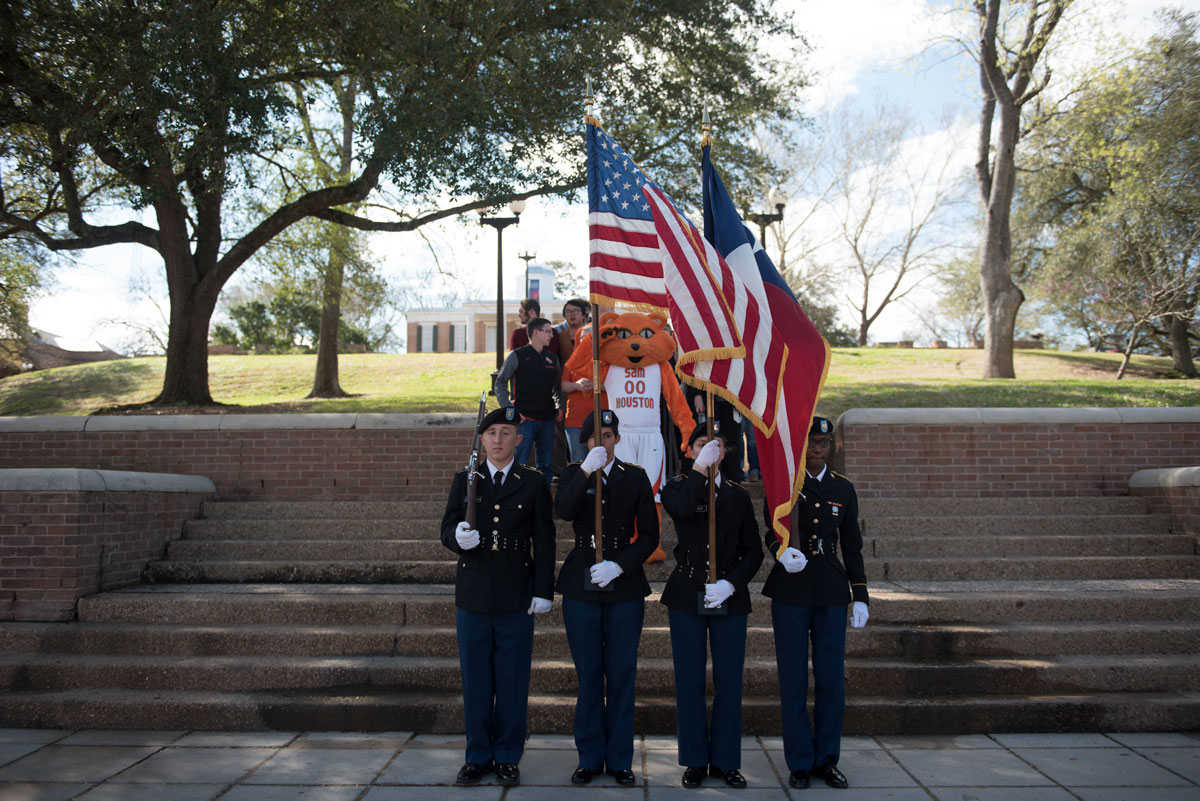 After returning home from active duty, many military veterans choose to attend Sam Houston State University where well-established programs and people are ready to help them transition into civilian life.
Sam Houston State's commitment to providing high-quality services and education for our veterans has received numerous accolades throughout the years including a recent national ranking of No. 18 on the list of "Best Online Colleges for Veterans and Their Families in 2018" from OnlineColleges. com.
Recognized for a number of factors including: providing credit for military training, offering veteran support services and being a designated Service-members Opportunity College, the new ranking is just one example of the strong military-friendly culture that has been a long-lasting part of Sam Houston State's heritage.
The development of programs aimed to improve state or national needs has also played a key role in the school's history. Before the end of World War II, a national concern arose as Americans were facing a challenging problem: how to settle war veterans back into civilian life.
When the Board of Regents formally welcomed Harmon Lowman as the new president of Sam Houston State Teachers College in 1942, Lowman publicly outlined an extended mission and identified the school's duty to this important national cause.
---
"The end of the war will bring the need for another kind of expansion—vocational training."
- Harmon L. Lowman
---
Shortly thereafter, The Josey School of Vocational Education was established as a recognized branch of Sam Houston. The school provided training in a number of fields including agriculture, home management, photography, auto mechanics, electrical appliances, interior decorating and other trades.
The two-year program in vocational education provided a new option for veterans that did not require college entrance exams. This program was ideal for those needing to quickly obtain new skills after returning from active duty and faced with scarce employment options.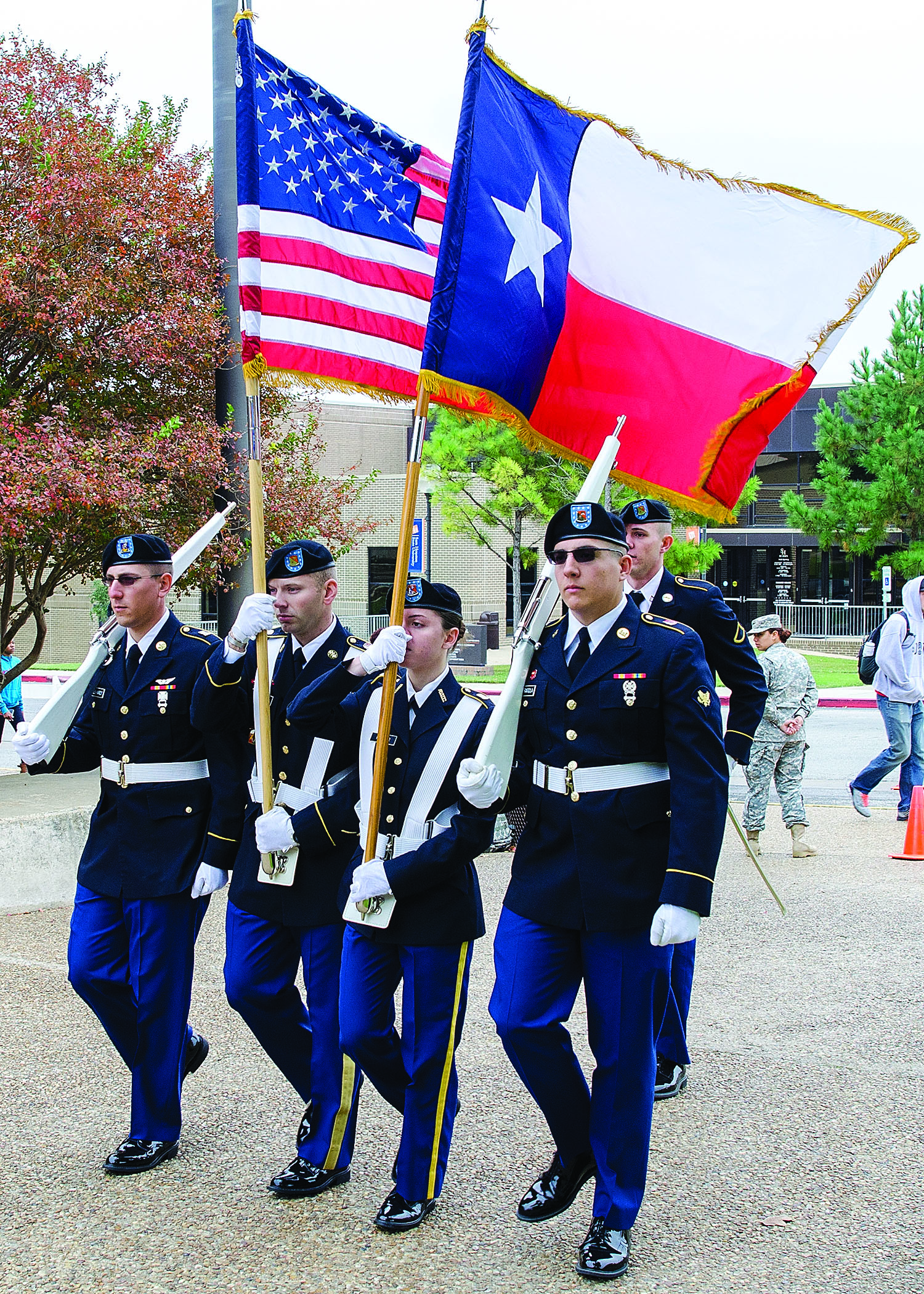 As anticipated by Lowman, the post- World War II era at Sam Houston was marked by tremendous growth. Many veterans took advantage of financial assistance through the G.I. Bill, and by the fall of 1946, enrollment numbers broke all previous records with a total of 952 veterans attending Sam Houston State.
Alumnus Buford Curtis ('49) was one of those new veterans. After returning from his years of service, including fighting in the Battle of the Bulge, Curtis arrived on campus after the war and witnessed first-hand the quick expansion of the school.
"Sam Houston was an institution of education with a reputation of being the oldest teachers college west of the Mississippi. There they were, with this small enrollment of students who had the money to go to school and along comes all these veterans that wanted an education and now had the funds paid for by the government," he recalled. "The school was there waiting and all of a sudden here it is, just like a balloon you might say, and all they had to do was expand their facilities to take care of the growth of the veterans, which they did."
Named in honor of a Texas legend's heroic service to our country, it is no surprise that Sam Houston State University has maintained its commitment as a veteran-friendly institution.
Today, SHSU continues to provide a variety of support options for returning veterans trying to navigate their way through the educational process. The Veterans Resource Center is a one-stop shop for those seeking to use government and state benefits to help pay for their education.
"Since its inception in 2009, Sam Houston's Veterans Resource Center has grown exponentially," explained Fernando Chavez, director of the center. "Our mission is to serve veterans, active duty members, reservists who have honorably served our country and assist them with their transition or continuation into university life at SHSU. In addition to veterans, we also provide assistance to their dependents who are eligible for or utilizing transferred VA or Hazlewood education benefits.
From personally evaluating all military transcripts, so veterans can acquire the maximum value of transfer credits, to providing referrals for medical and mental health care, the center offers a variety of resources to accommodate their needs.
With the expansion of today's online educational offerings, Sam Houston has been able to provide even more options for veterans and also active military seeking undergraduate and graduate degrees.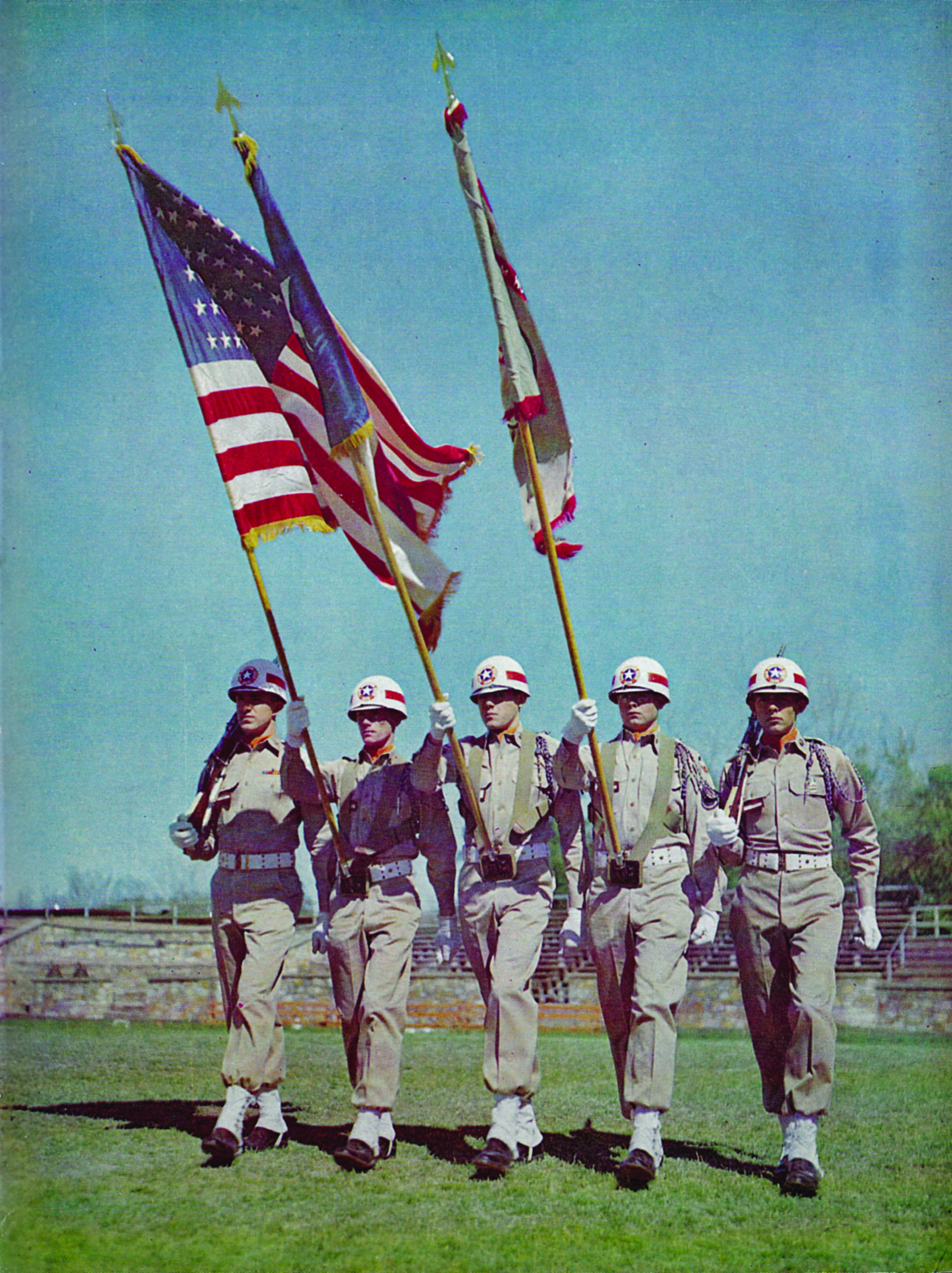 While stationed in Oahu, Hawaii, as a Squad Leader, Tam Pham ('16) transferred to SHSU Online for the highly-rated criminal justice program and because online courses allowed him the flexibility to pursue his education along with his primary commitments.
The support Pham received from recruiters in the Veteran's Resource Center was also a huge selling point in choosing SHSU.
"I had honestly never had a Veteran Affairs rep that understood the complexity of how an active duty soldier's life was and how to help me succeed in my future endeavor with SHSU," Pham said.
For Joshua Pracht, graduating from SHSU this past May as a commissioned officer was just another step in his commitment to a life of service. He came to SHSU on a guaranteed Reserve Forces Duty contract which grants a full-ride scholarship pending commission into the National Guard.
He said attending SHSU and joining Sam Houston State's Army Reserve Officer's Training Corps was the most beneficial way for him to achieve his goals. Upon entering the ROTC, he's held multiple leadership roles in the Bearkat Battalion.
"I think I have developed massively in my confidence just in day-to-day activity and in my critical thinking," Pracht said. "There has been a great improvement in my leadership abilities over my time in ROTC."
Now as a graduate and newly commissioned officer, Pracht will begin his adventure flying AH-64 Apache helicopters and will go to initial flight training at Fort Rucker, Alabama. He plans to eventually return to Texas and plans to serve in the Army. Upon retiring from the military, Pracht hopes to utilize his Criminal Justice degree and serve as a police officer.
---
"I've always dreamt of making a difference in any way I can to protect those around me."
- Joshua Pracht
---
Upholding the cherished university motto "The measure of a Life is its Service," our active military and veterans' service to our country truly makes them a national treasure. We are proud to support those military men, women and families and express our deep gratitude for their commitment to our country.