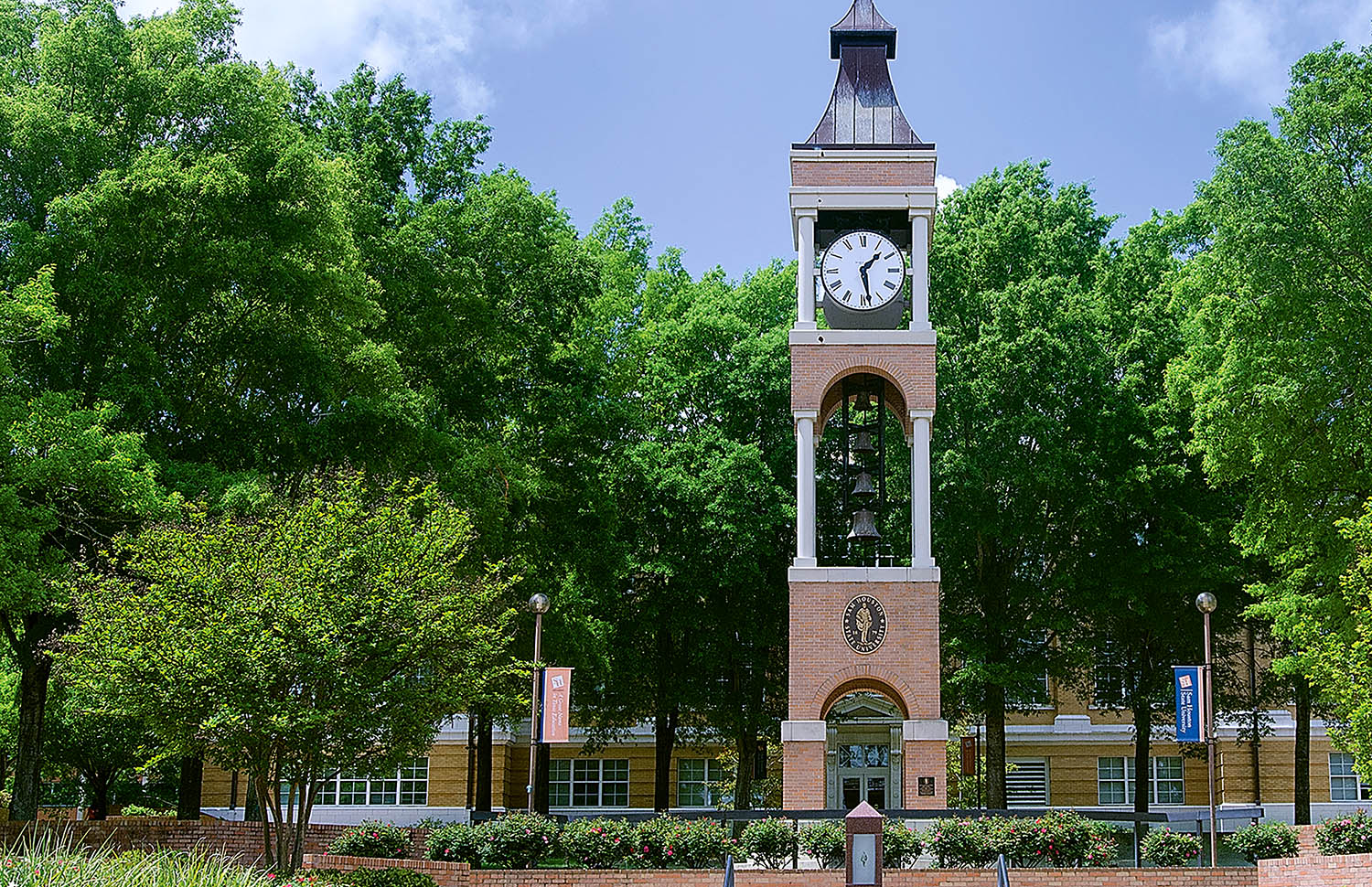 The Lasting Impact
Successful Campaign Leads To New Initiatives
Sam Houston State University completed a nearly four-year major fundraising campaign on August 31. Friends, alumni, faculty, and staff contributed an incredible $145 million to the university as part of the comprehensive capital campaign, "Honoring Traditions. Creating Futures."
"Exceeding our $125 million goal is a remarkable achievement," Frank Holmes, vice president of university advancement, said. "This support signifies a sense of loyalty and a deeper understanding of the need for private support in sustaining and enhancing an outstanding public university. It strengthens those aspects that position Sam Houston State to achieve aspirations to be of greater service."
Through the tremendous support, a number of new projects are underway that represent the lasting impact of philanthropic giving.
Capital Campaign By The Numbers:
$125 Million Goal vs. $149 Million Raised
Scholarships: 239
Facilities Renovated: 10
New Donors: 19,525
Supporting New Medical Students
Dan Barnes, a fourth-generation resident of Trinity County, Texas, is thrilled with the opening of the College of Osteopathic Medicine. His family has a long legacy in the medical field. In the early 1900's his grandfather and later, his father served Trinity County residents as family physicians. Since then, eight members of the Barnes family have become medical doctors.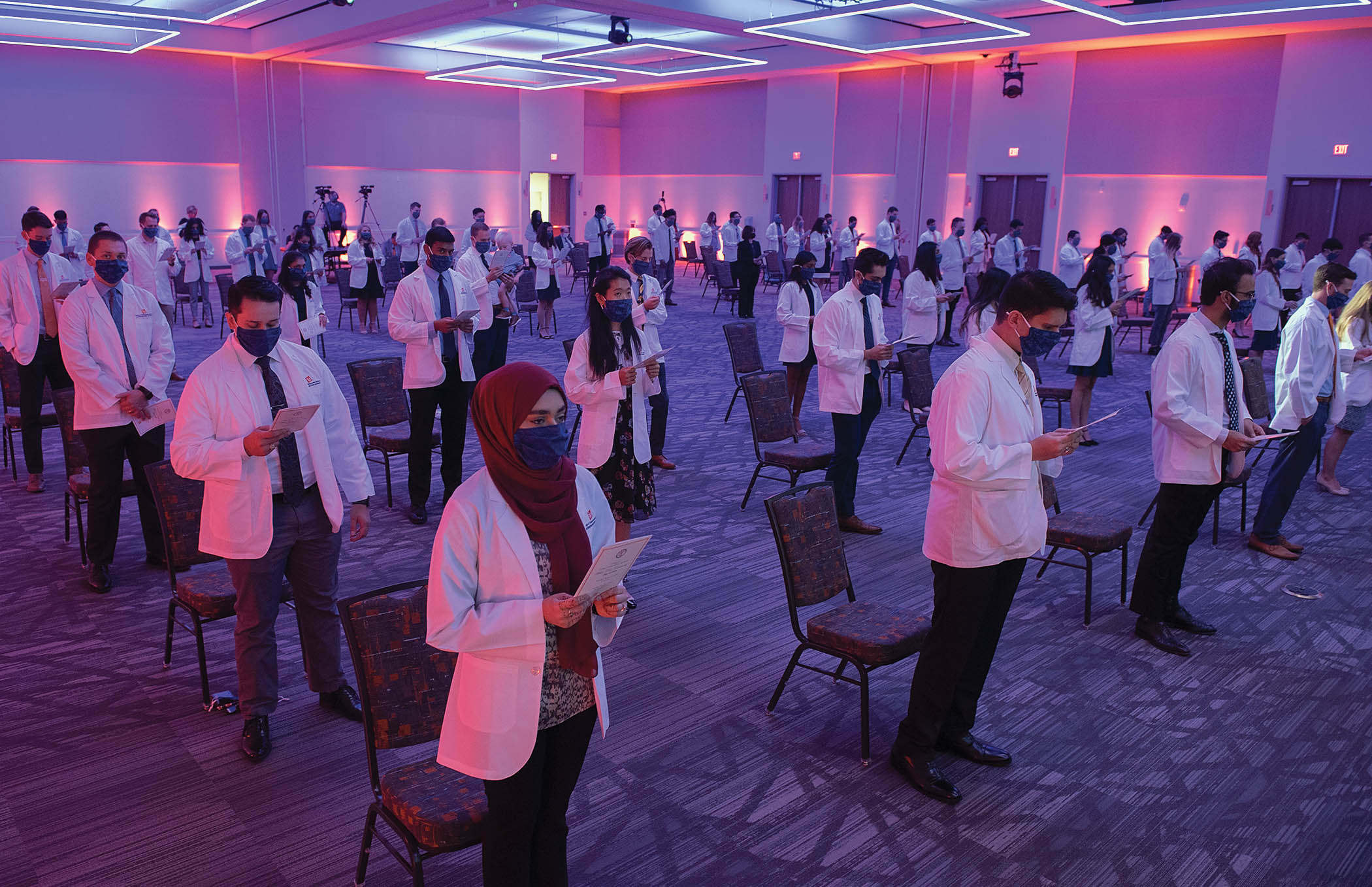 Barnes has witnessed first-hand the value of general practitioners in rural Texas communities. Today, many rural regions are faced with no hospital and no local family physician.
Understanding the dire need for rural healthcare, Barnes began funding the Kaplan Review for pre-med students at Sam Houston in 2010. This review helps to prepare students for the Medical College Admission Test required to enter medical school. To date, Barnes has helped over 110 SHSU students, many of whom are now practicing medicine in Texas.
Barnes has also provided for a planned gift that will fund the Dr. Sam Barnes Professorship in the College of Osteopathic Medicine, helping to support the growth of medical faculty.
"I can't think of a better way to honor my father, who was so passionate about providing medical care for the residents of Trinity County, than to invest in the future of healthcare in rural Texas," Barnes said.
Building the Chuck and Wanda Beckner Tennis Center
SHSU will break ground on a new, state-of-the-art tennis center made possible by remarkable philanthropic support from Chuck ('71) and Wanda Beckner. The Dallas, Texas, couple have been contributors to SHSU endeavors over the years, and made the commitment a decade ago to provide a significant gift to a future SHSU project that matched theirs and the university's interests.
"We support SHSU having the best in class athletic facilities possible to compete for and provide to the best student athletes seeking an education experience at SHSU," Mr. Becker said.
As an avid tennis player, he has competed at various levels of USTA Team Tennis advancing to several sectional and national championship tournaments. Mrs. Beckner is also passionate for the game, having previously served as co-chair of the National Senior Women's Clay Court Tennis Tournament at the Houston Racquet Club. She has also volunteered with the organization for 15 years.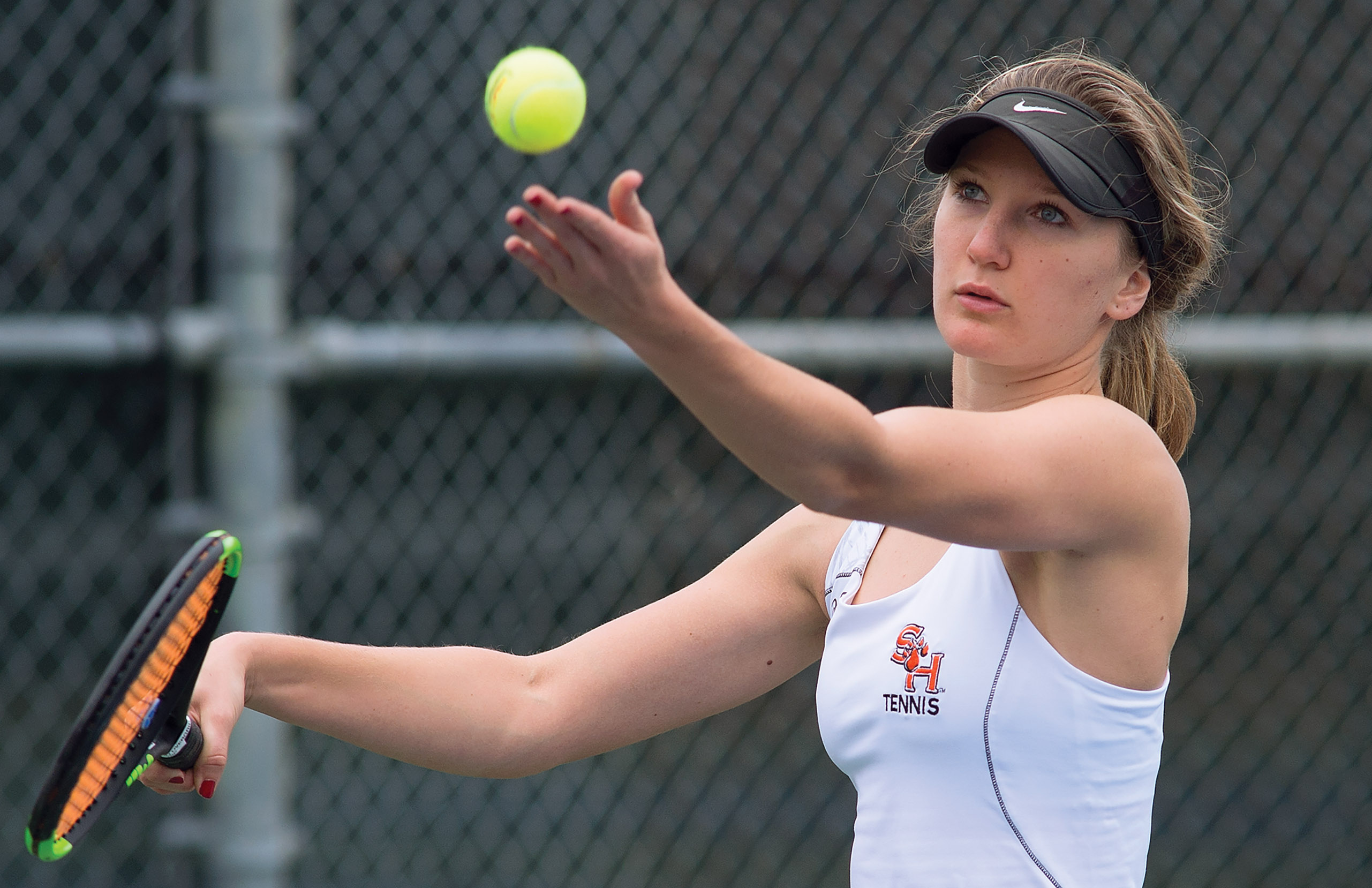 To be located south of Bowers and Sanders Stadiums, the new Chuck and Wanda Beckner Tennis Center will usher in a new era of excellence for tennis at Sam Houston. The center will provide more and better courts for matches and practice, opportunities for revenue generation through collegiate and high school tournaments, and an upgrade in the overall experience for student athletes and spectators.
"Having seen many tennis facilities through league and tournament play, I was impressed with the prime site location and the intuitive, professional influence reflected within the conceptual design," Mr. Beckner said.
Through their gift, the new center is expected to increase exposure to SHSU athletic programs, and help recruit high performing student athletes. The endeavor is an example of how supporting your alma mater can have a powerful, lasting effect.
"Giving back to SHSU was an easy decision based upon how a SHSU education has positively shaped ours and so many other lives," Mr. Beckner said. "Gifting to our alma mater for any project or cause can be very impactful to so many future generations of students."
Establishing The Susan Smith Lenamon Legacy Walk
Nestled among 345 piney acres along the Trinity River at University Camp is where many Bearkats' college journey begins. A place where new students venture into nature, build relationships, and develop as leaders, University Camp includes a swimming pool, meeting lodge, dining hall, bunkhouse, recreation field, and a challenge course.
Also within the camp, Traditions Park recognizes those that have taken the journey to become a life-long Bearkat. A newly added feature to the experience will be the gateway to the park—Legacy Walk.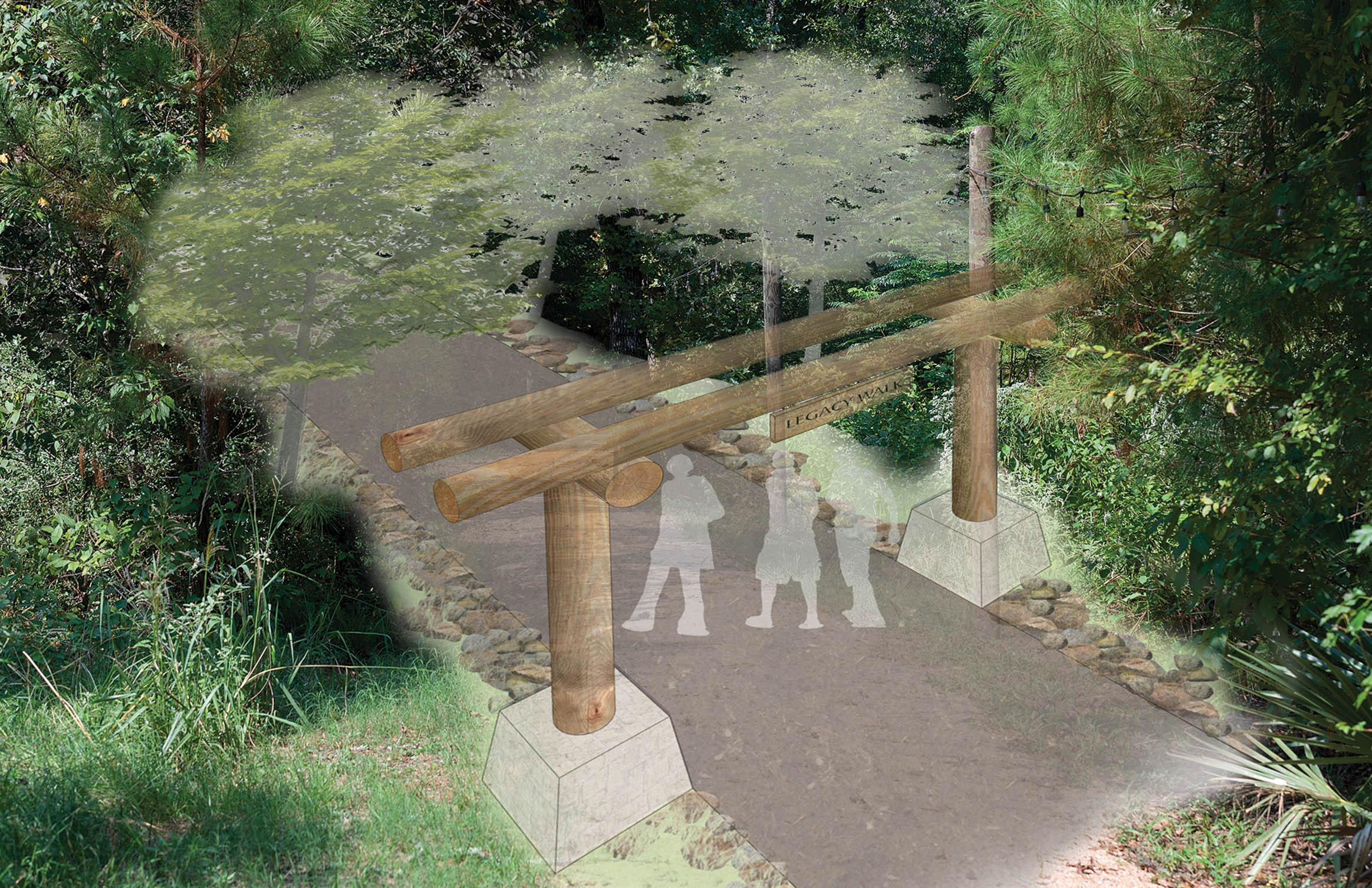 A rustic trail lined by natural forest, lush vegetation, and small stones left behind by alumni and campers, Legacy Walk invites students to pass through a series of five portals. Each portal represents and reinforces the importance that spirit, pride, tradition, service, and honor play in being a Bearkat and the legacy carried forward by every student who takes the walk.
In order to move this project forward, Susan Lenamon ('73), alumni distinguished service award recipient, provided a very generous gift commitment for development of the Legacy Walk.
"Sam Houston has a very special place in my heart. This is such a unique and memorable opportunity for students to experience. I am anxious to see it come to fruition," Lenamon said.
In recognition of this gift, the Legacy Walk will be named in her honor.
"The Lenamon Legacy Walk to Traditions Park will be a profound experience for our students, and remind them of the virtues of Sam Houston State University," Keith Jenkins, associate vice president of Student Affairs said. "Susan is one of the university's most passionate ambassadors and is a person whose life demonstrates the university's motto, 'The measure of a Life is its Service.' It is very appropriate that the pathway be named in her honor."
Creating The Bryan and Danielle Osterhaus Training and Rehabilitation Center
Access to injury education, prevention, management and rehabilitation treatment are major aspects of a student athlete's competitive experience. The athletic department's commitment to these students requires the continuous upgrade of equipment used in the delivery of sports medicine services.
Thanks to a generous gift from Bryan Osterhaus ('89) and his wife Danielle, SHSU Athletics will soon have the most up-to-date technology to improve staff's ability to diagnose problems and provide necessary treatment to athletes.
"We chose to give in this way because the university took a chance on me and supported my education with an athletic scholarship in football," Osterhaus said. "With Danielle's background in athletic training, she understands the importance of having an outstanding training and rehabilitation center for all athletes."
The couple believes it is vital for universities to ensure athletes are given the best care both from a preventative and a rehabilitation standpoint.
"Most college athletes do not make it to the next level in sports, but it is important if injured that they are cared for, so the injuries do not affect them during their professional and personal life," Osterhaus said. "Sam Houston State, being one of the best FCS football programs in the country, should have the best training and rehabilitation to mirror that success."