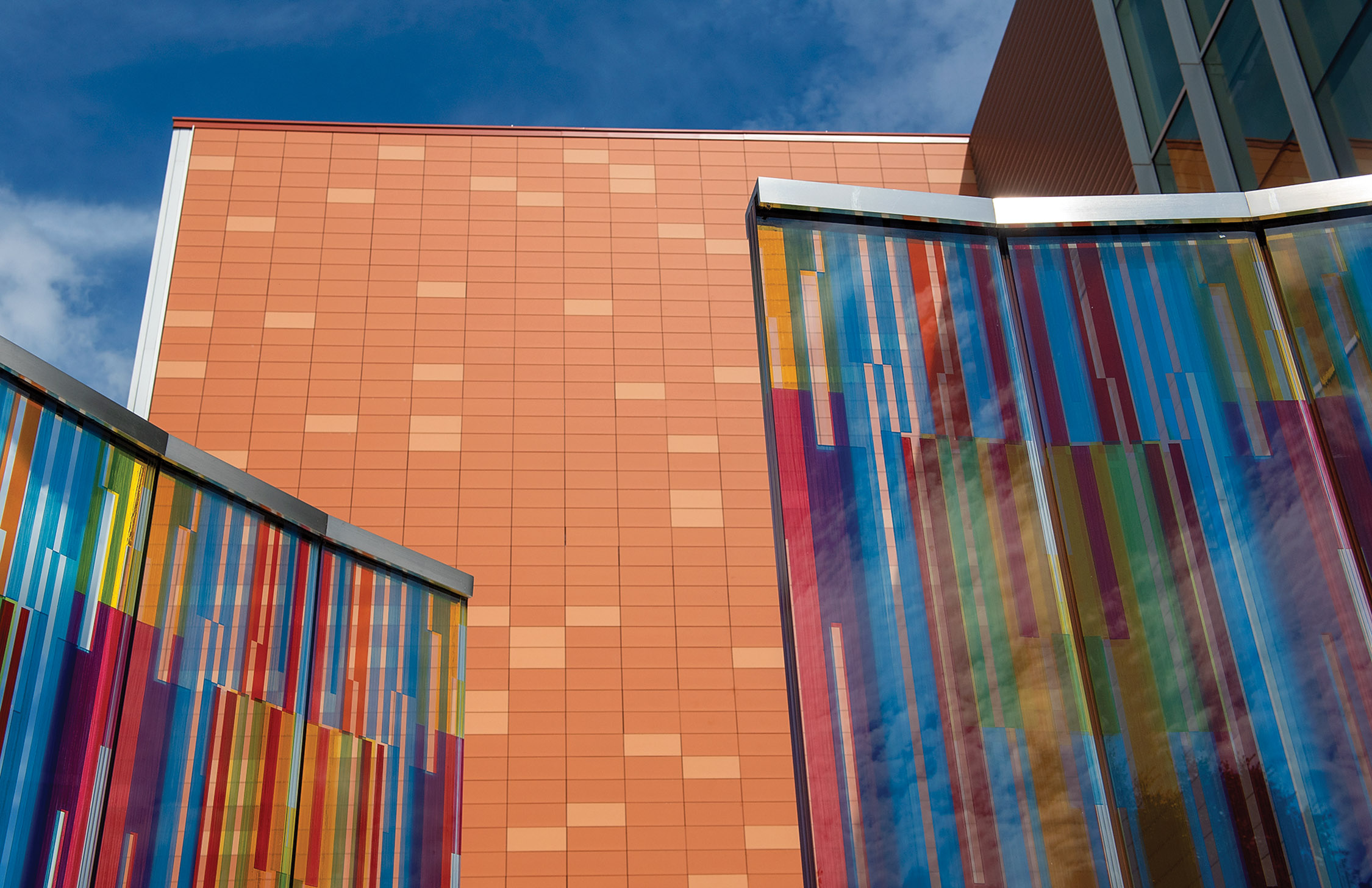 State Of The Art
Last fall, the College of Arts and Media opened its new 71,500 square foot building that houses the university's Visual Arts program. Today, the modern structure finally has an official name.
During the Texas State University System Board of Regents quarterly meeting in August, the Board unanimously approved the naming of the university's new art complex to the Dana G. Hoyt Fine Arts Building in recognition of the former president's decade of service to the university.
"The arts center is a particular point of pride for Dana and so that it should bear her name going forward is only appropriate," said Brian McCall, chancellor of the Texas State University System at the August 13 Regents' meeting.
For years, the Department of Art fostered creativity from a variety of locations on campus. The new structure provides a permanent home, where art not only can be created, but exhibited as well.
Throughout her tenure, Hoyt oversaw $423.2 million in new construction, including the new art complex, which previously was spread across seven campus buildings. Highlights include a permanent art gallery and studios for graphic design, computer animation, painting, drawing, sculpture and printmaking.
"The programs offered through the Department of Art have always been strong in terms of curriculum and faculty. This new building compliments the program by providing a unique space which will encourage students to think creatively across disciplines, and provide them with the instruction and resources that will enable them to fulfill their artistic potential," department chair, Michael Henderson, said.
In addition to featuring various works of art by SHSU students and faculty, Henderson plans to showcase other artists in exhibits as well.