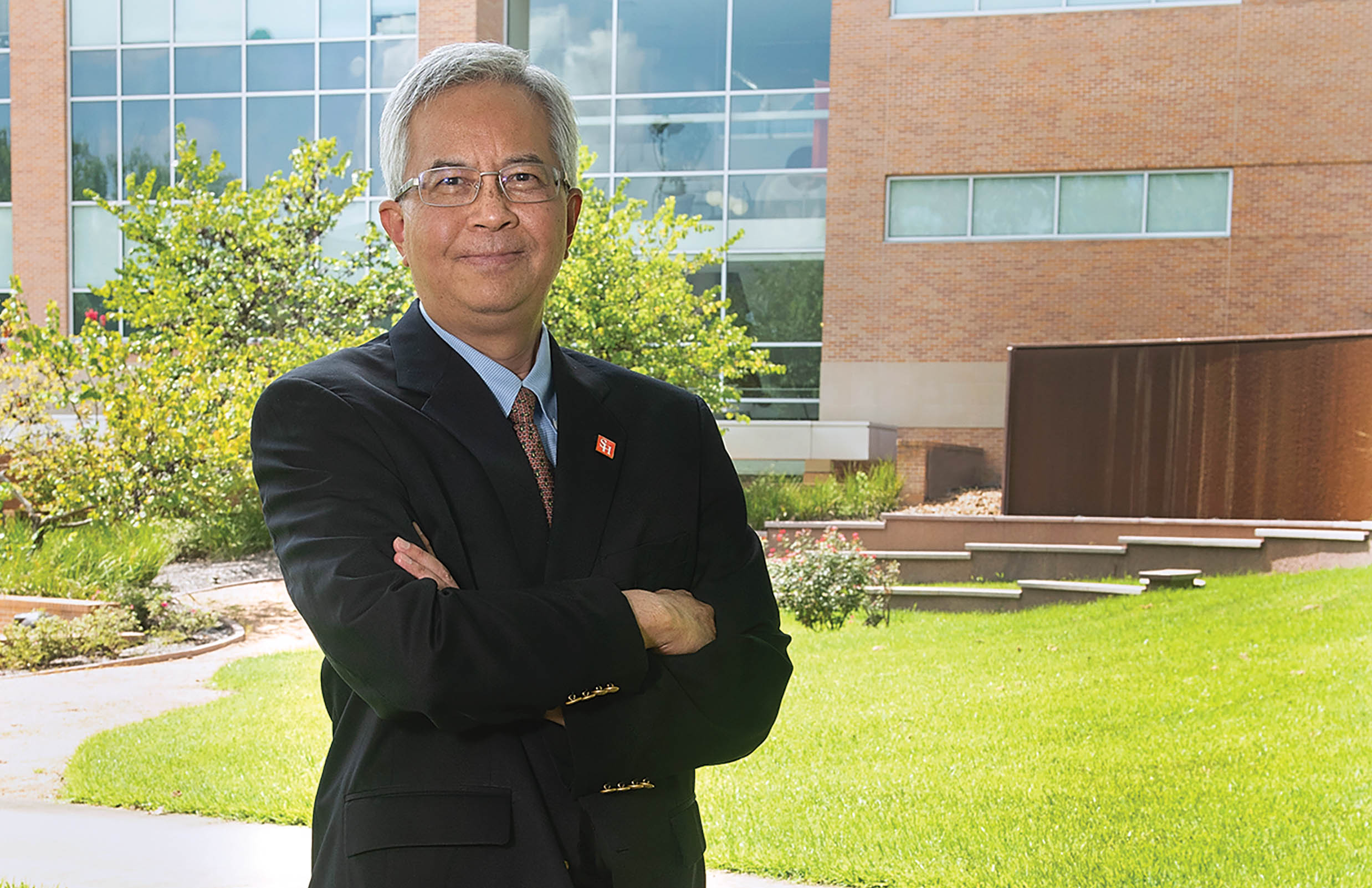 CHSS Welcomes New Dean
Turning Challenges Into Opportunities
"While we face much uncertainty and many challenges in today's higher education, I'm confident that, by learning from and working with such a great group of faculty, staff and students, together we can turn these challenges into opportunities for the future."
Chien-Pin Li joined the College of Humanities and Social Sciences as its new dean at the beginning of the fall semester. Changing jobs and moving is stressful in normal times, but doing so during a pandemic can be complicated. However, for Li, this was an incredible opportunity.
While many things have been put on hold by the pandemic, Li believes it is not necessarily a time to pause.
"Instead, we need to be strategic in planning for the future. For example, although we encounter interruptionsin existing internship and study abroad programs, it may also be an opportunity to expand our contacts and partnerships in anticipation of future opportunities."
Li sees difficulties posed by the pandemic as a chance for the university to reflect on strengths and weaknesses, particularly in areas of the core mission—providing quality education to students.
"Things usually taken for granted in normal times may need rethinking, not just for quick and easy fixes," he said. "Our focus should include both the improvement in operations and the improvement for students' futures. These reflections may uncover creative solutions or even lead to a long-term paradigm shift."
Li previously served as associate dean for Curriculum and Technology at Kennesaw State University in Kennesaw, Georgia, and holds a B.A. in Political Science from National Taiwan University and a Ph.D. from the University of Iowa.