John Warren Smith '48 John's newest book, "Goodbye to Innocence" documents a murder trial that takes place in the ctional East Texas town of Pinedale during the 1950s. Based on a real-life trial that happened in Huntsville during that time, the story might be familiar to some SHSU alumni. Another familiarity from the book is Tripod, the beloved campus dog, now buried on the hillside in front of the Old Main pit.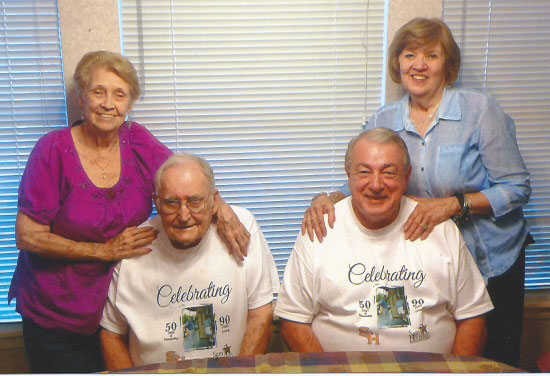 Ronald Alberta '68 and Barney Mecom '68 Meeting in 1965, during a NSF Summer Institute Program, Ronald and Barney started a friendship that has now spanned 50 + years. After they both received their master's degree in 1968, the two, along with their families, have shared a strong friendship. Despite the great distance between them, they have managed to see each other at least once a year. After recently traveling back to Sam Houston for a mini reunion, they both noted how pleased they were to see the growth of university and the many opportunities the college provides for students. A 50-year celebration was held on Barney's 90th birthday in Tulsa, Oklahoma. During the celebration, he was presented the Bronze Star, which he had earned, yet not previously received, for his service in the Army during WWll.
Albert H. Dyson '51 During 35 years in Africa, Albert taught in a State Teachers College located in Nigeria. Now, a retired teacher, he says he continues to be grateful for the degree he earned from Sam Houston.
Charles "Chuck" Jones '81 Chuck recently made his way to Washington D.C. where he attended the 2017 American Financial Services Association annual meeting in October. During his time there, he also participated in visits to Senator David Purdue's (GA), Rep. Karen Handel's (R-GA-6) and met in person with Rep. David Scott (D-GA-13) to discuss concerns for financial services.
Greg Cameron '83 Greg recently retired from the American Cancer Society after 33 years of professional service. Looking back at his university years, he says he loved his time at Sam as a cheerleader and also receiving Outstanding RA of the Year recognition during his college years.
Carl E. Johnston '86 Carl is a former adult probation with the McLennan County Adult Probation Department and has been a high school administrator for the past 21 years with the Dallas Independent School District. Carl also serves in the prison ministry at his church and visits various TDCJ units to minister to inmates. He has enjoyed his role as a high school administrator over the years helping students become high school graduates and productive citizens.
Amber Liddel Alwais '93 As a partner with Orsinger, Nelson, Downing & Henderson, LLP. in Dallas, Amber was recently named as a Texas Super Lawyer. This is the fifth year for her to receive this honor.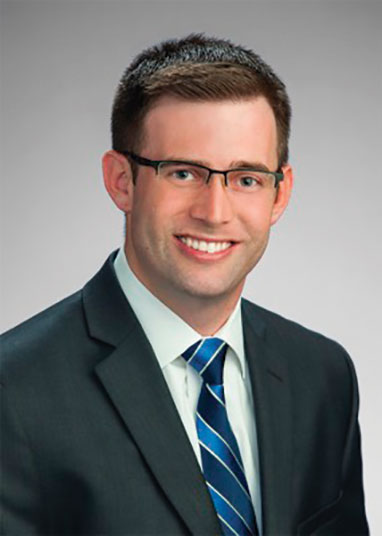 John George, Jr. '04 After graduating cum laude, George attended St. Mary's University School of Law. He is now a partner with Gray Reed & McGraw Law Firm. The president of the State Bar of Texas recently appointed George as an attorney member of the Texas Real Estate Broker-Lawyer Committee. The appointment is for a six- year term expiring on August 31, 2023.
Jason McKnight '08 After completing
a bachelor of science at SHSU, Jason attended Texas A&M University earning a master's in Nutrition, Biochemistry of Nutrition and Amino Acid Biochemistry. He went on to earn his MD degree in 2014 from UT-Houston Medical School also known as the McGovern Medical School. After completing family medicine residency training in 2017, Jason recently has taken on the role as assistant clinical professor in the Department of Clinical Translational Medicine at the Texas A&M Health Science Center College of Medicine, focusing on medical student and resident education.