Life Member Celebration
The SHSU Alumni Association presented plaques to 30 new members during the Annual Life Member Celebration on Feb. 24. Details

Remembering Norma Dell Monzingo Jones
Norma Dell Jones ('62 BS and '75 M.Ed.) served as a professional educator for 18 years. Details

O'Conners Give Back to SHSU
Through the years, Kelly and Bryan have met many successful SHSU alumni and they want that list to continue to grow. Details
Life Members Celebrate Important Milestone
The SHSU Alumni Association presented plaques to 30 new members during the Annual Life Member Celebration on Feb. 24 at Hotel Zaza in Houston. More than 190 guests enjoyed an evening of music, fine dining and the opportunity to reconnect with alumni from across generations. This year's event was marked by a significant milestone—reaching the benchmark of 3,000 Life Members.
Lupita Hernandez, who will be completing her M.Ed. from SHSU this year, was honored as the official 3,000 member.
---
"Because Sam Houston has given so much to me, I want to get more involved so that I can give back more." - Gardner "Bud" Seaholm ('74, '76)
---
"I joined the Alumni Association as a Life Member because I have grown to love the university. The manner in which service principles are embraced and instilled and how these continue to be a driving force for our faculty, staff and students makes Sam Houston State such a special place," Hernandez said.
Among those receiving plaques as new members were twin brothers Varion and Darion Walton.
Varion pointed to the importance of maintaining a strong relationship with SHSU as a good reason to join as a Life Member.
"Membership is one way that I can strengthen the tie. It's also a great way to stay involved and pay back what Sam Houston has given to me," he said.
"I decided to join because my life values align with the motto of SHSU, 'The measure of a Life is its Service.' One way I can give back, even if it isn't time or volunteering, is financially," Darion said.
Also joining as a Life Member was Gardner "Bud" Seaholm ('74, '76). As an alumnus who has supported SHSU for many years, he's proud to join as a Life Member.
"Because Sam Houston has given so much to me, I want to get more involved so that I can give back more," he said.
Through their thoughtful giving and support, Life Members are positively impacting the efforts to keep the Bearkat connection strong for thousands of alumni.
New Life Members, Darion and Varion Walton, Class of 2014 and 2015.
Remembering Norma Dell Monzingo Jones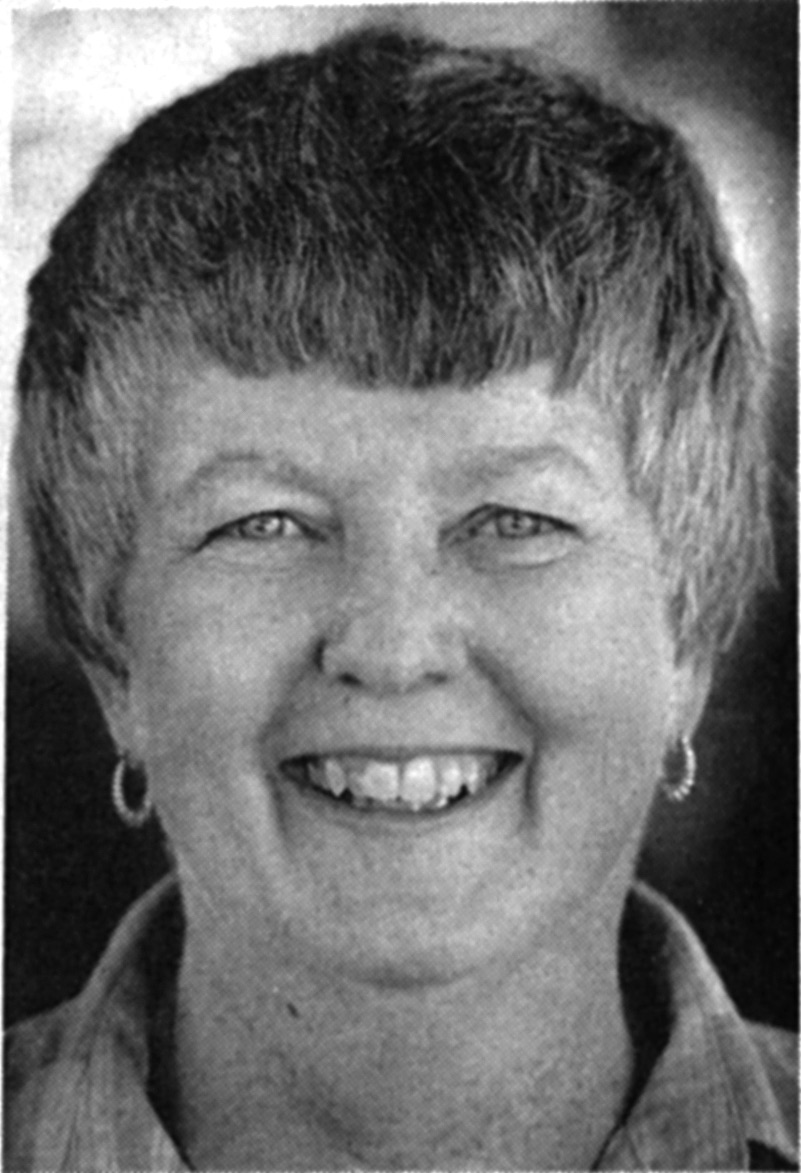 June 10, 1934 - February 16, 2018
Norma Dell Jones ('62 BS and '75 M.Ed.) served as a professional educator for 18 years. She joined the Sam Houston Alumni Association Board of Directors in 1970 and later became the longest-serving Executive Director of the association. She held the position for 15 years until returning to her hometown roots, as curriculum director for Lovelady ISD.
The phrase "Back Home Again" certainly applies to Norma's return to Lovelady, but she would have been the first to tell anyone that home was also Sam Houston State. During a SHSU Distinguished Alumni Banquet, where she was honored, Norma was described as "one of the best known Bearkats at Sam Houston."
Norma's love and dedication to Sam Houston State was apparent in the warmhearted memories shared online by friends and family.
"What a wonderful lady! She taught me how to be a great Bearkat and I have such fond memories of my time at Sam because of her."
"Norma Dell was a dedicated supporter of all things Bearkat. She was always a good friend and was willing to step out and assist students and alumni whenever she saw a need."
O'Conners Give Back to SHSU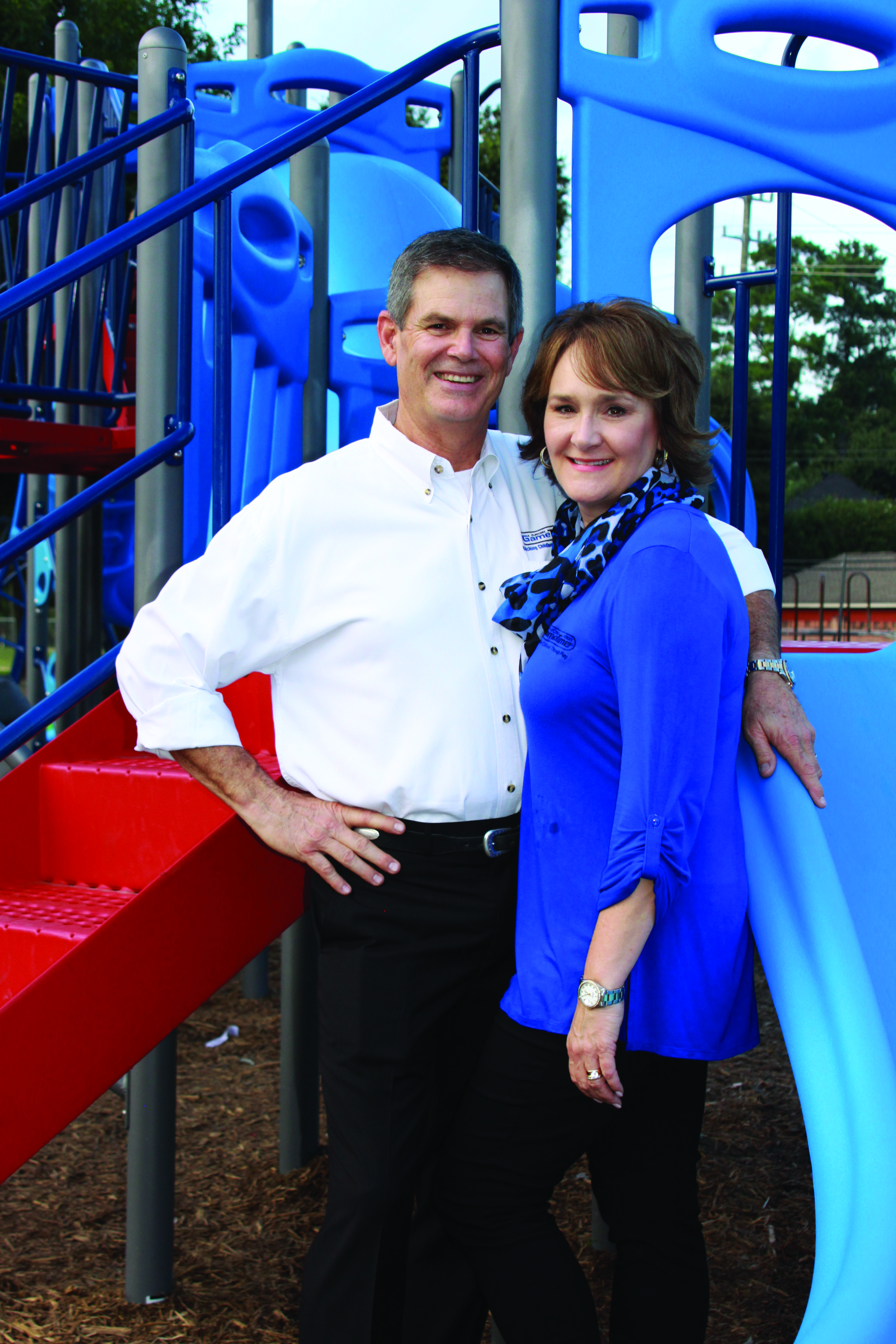 Bryan (BBA '82) and Kelly (BA '83) met while attending SHSU. Kelly saw SHSU as the "logical choice" because of the university's great reputation for educating and preparing teachers. Bryan chose Sam because of its reputation in the business community and proximity to the east Texas lakes he loved. He met the love of his life at Sam, and set to finish his degree so he could move on to the next step in life. Bryan and Kelly share fond memories of their involvement in intramural sports during their college life at Sam. Kelly was a member of Alpha Delta Pi, and Bryan was an Alpha Tau Omega. They both enjoyed the Greek life at Sam.
Following graduation, Kelly accepted a fifth grade teaching position in Crosby ISD for a year, and then spent 14 years with Cypress-Fairbanks ISD as an elementary school teacher. Bryan was hired as a commercial property manager in Houston with Trammell Crow Company. After several years, he moved on to work with a local developer and became more involved in the leasing of office properties and the sale of the buildings. In the early 1990's Bryan ventured into a new field and became a sales representative in the commercial park recreation business. The opportunity flourished and in 2002, he and Kelly purchased the company - Total Recreation Products, a company that designs, sells and builds play and park spaces. They expanded the company with another acquisition in 2009, and are now the largest commercial play equipment company in Texas.
Kelly and Bryan work together in Cypress, Texas, where Total Recreation Products is located. They have grown their company to cover all of Texas and Louisiana. Their commitment to community, recreation, fitness and children, coupled with years of experience, allows them to create parks and playgrounds that bring communities together, encourage active lifestyles and build community pride. In the past four years, the company has doubled in size. Additionally, Bryan and Kelly are the proud parents of two grown children and one granddaughter.
Kelly credits her SHSU experience as playing an influential role in her future. "The College of Education provided an outstanding foundation for my years in the elementary school classroom," she said. "My time at Sam Houston coupled with years in the classroom have made me uniquely qualified to provide park and playground consultation." For Bryan, the foundation laid by the school of business at Sam Houston helped him understand the nuances of running a company, working with employees, and customers, and the financial aspect of growing a company.
Through the years, Kelly and Bryan have met many successful SHSU alumni and they want that list to continue to grow. They recognize the importance of donating to their university because they want to support the growth of new programs and improved facilities to help attract high quality faculty, staff and students. They see the growth and positive notoriety of the university as an increased value to their education and degree.