SHSU Named Military Friendly Institution
March 30, 2023
SHSU Media Contact: Campbell Atkins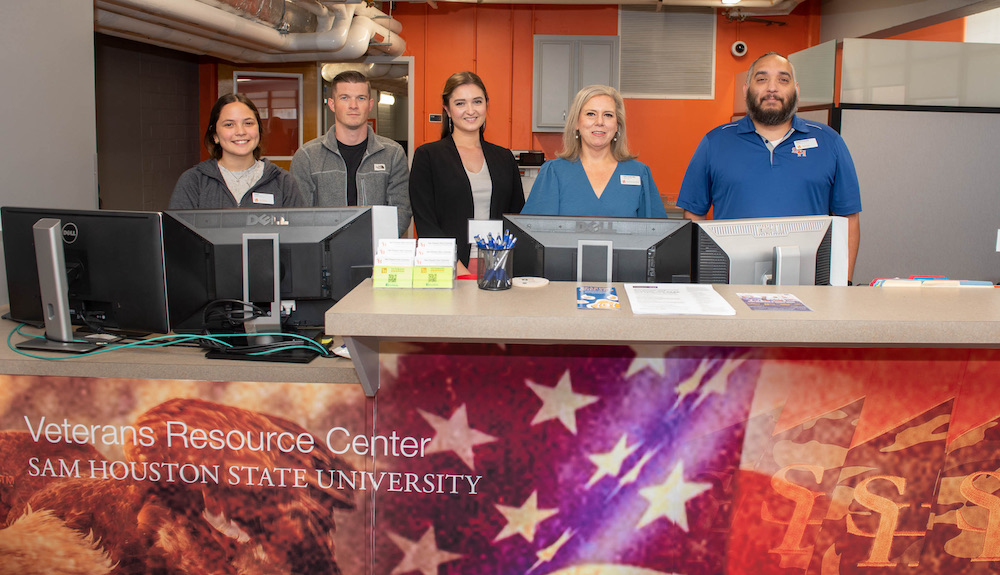 If any recognition exemplifies Sam Houston State University's commitment to its motto, "The measure of a Life is its Service," it's the recent designation as a Military Friendly School. The honor, which encompasses over 500 schools in three distinct categories, is for the 2023-24 academic year.
"The distinction means a lot to ROTC because we are trying to build a culture of positivity and inclusivity as well as an environment where cadets are able to learn how to be leaders while making mistakes, because that happens, in a safe environment," said Lieutenant Colonel Joshua Limberg, professor of military science at SHSU.
Limberg also highlighted the numerous ways the university has set its students up to be successful and how important that is to students with military backgrounds.
"SHSU has a variety of different resources that help keep students successful," Limberg said. "They do a lot to invest in them and get them to their goals. If you're coming here for school, your goal is to get your degree."
Another critical reason SHSU is a viable place for those with military backgrounds is its Veterans Resource Center (VRC) on campus, which seeks to serve the men and women who have honorably served our country and assist them with their transition into university and civilian life.
"Being a military friendly institution says it all, we've been proud to serve our military and military affiliated students for over 13 years," said VRC Director Fernando Chavez. "The institution established the VRC in 2009 to show their commitment to those that so greatly serve our country. The growth of the VRC over the years has shown the dedication that the university has put towards our students who've served. It's been an honor and privilege to work with the VRC team and veteran students."
Chavez called the VRC more than a center, but a home.
"It's a place where veterans feel comfortable visiting and sharing their experiences," Chavez said. "We have a VetSuccess on Campus Coordinator that not only serves our students but the community, as well. That service to our veterans in the community provides the ability to offer outreach to greater Huntsville."
Institutions that earned a designation were evaluated using public data sources and responses from a proprietary survey. Over 1,800 schools participated in the 2023-2024 survey, 530 schools earned awards level designations in gold, silver and bronze. 250 institutions were selected for gold award status for their leading practices, outcomes and effective programs. SHSU earned silver status, exceeding standards in categories such as academic policies and compliance, admissions and orientation, culture and commitment, financial aid and assistance, graduation and career as well as military student support and retention.
Final ratings were determined by combining the institution's survey responses and government/agency public data sources within a logic-based assessment. To view a comprehensive list of every institution, click here.
- END -
This page maintained by SHSU's Communications Office:
Director of Content Communications: Emily Binetti
Communications Manager: Mikah Boyd
Telephone: 936.294.1837
Communications Specialist: Campbell Atkins
Telephone: 936.294.2638
Please send comments, corrections, news tips to Today@Sam.edu