Sam Houston Museum Presents "Vaquero: Genesis Of The Texas Cowboy"
June 29, 2023
SHSU Media Contact: Mikah Boyd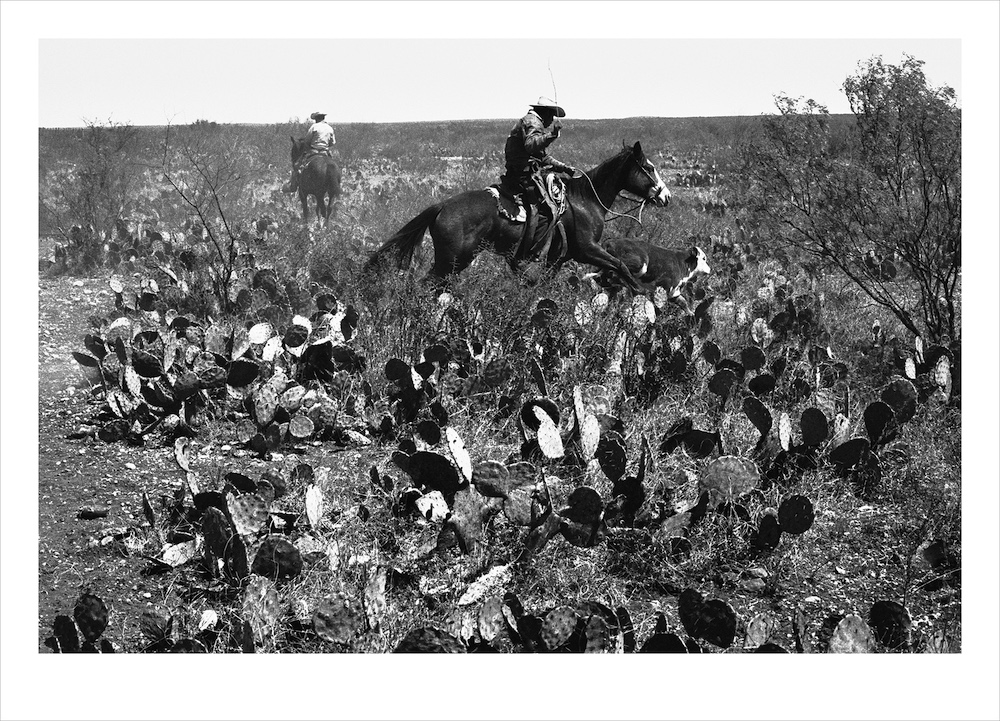 Beginning July 11, the Sam Houston Memorial Museum and Republic of Texas Presidential Library will present, "Vaquero: Genesis of the Texas Cowboy," an exhibition created by the Wittliff Collections at the Alkek Library, Texas State University-San Marcos, presented in partnership with Humanities Texas, the state affiliate for the National Endowment for the Humanities. This exhibition is made possible in part by a We the People grant from the National Endowment for the Humanities.
In the early 1970s, noted Texas historian Joe Frantz offered Bill Wittliff a once-in-a-lifetime opportunity to visit a ranch in northern Mexico where the vaqueros still worked cattle in traditional ways. Wittliff photographed the vaqueros as they went about daily chores that had changed little since the first Mexican cowherders learned to work cattle from a horse's back. Wittliff captured a way of life that now exists only in memory and in the photographs included in this exhibition.
The exhibition features 62 digital carbon prints with bilingual narrative text that reveal the muscle, sweat and drama that went into roping a calf in thick brush or breaking a wild horse in the saddle.
"We've previously brought this exhibit to the museum 14 years ago," said Jude Routh, curator of exhibits. "I thought our patrons would enjoy seeing the vaquero exhibit again."
The exhibition will be available to the public from July 11 to Aug. 27, in the exhibit gallery at the museum's Katy & E. Don Walker, Sr. Education Center, located at 1402 19th Street. The exhibit gallery hours are Tues. – Sat. 9:00 a.m. to 4:30 p.m. and Sunday Noon to 4:30 p.m. For more information on this exhibit and other museum events, visit samhoustonmemorialmuseum.com.
Humanities Texas develops and supports diverse programs across the state, including lectures, oral history projects, teacher institutes, museum exhibitions and documentary films. For more information, please visit Humanities Texas online at https://www.humanitiestexas.org.
- END -
This page maintained by SHSU's Communications Office:
Director of Content Communications: Emily Binetti
Communications Manager: Mikah Boyd
Telephone: 936.294.1837
Communications Specialist: Campbell Atkins
Telephone: 936.294.2638
Please send comments, corrections, news tips to Today@Sam.edu