Museum To Host Free Archaeology Presentation
Oct. 3, 2023
SHSU Media Contact: Mikah Boyd
By Mike Sproat
The Sam Houston Memorial Museum & Republic of Texas Presidential Library will celebrate Texas Archeology Month with a free presentation on "The Archeology of Texas Genesis: The French and Spanish in the Kingdom of the Tejas," with Dr. Tom Middlebrook, on Tuesday, Oct. 10.
Middlebrook will present his latest research from the 2023 Texas Archeological Society Field School at Mission Concepcion near his hometown of Nacogdoches, Texas, one of the first permanent entrances of Europeans into Texas.
The Hasinai Caddo, or Tejas, were eleven associated tribes in the Angelina and Neches River basins. This area was a contested territory during the 17th and 18th centuries between the Spanish and French, both of whom were vying for the claim of the resource-fertile land in what is now east Texas stretching the length of the Gulf of Mexico. The effect of European encounters on the Native peoples as seen through archeological findings is the key topic of this research.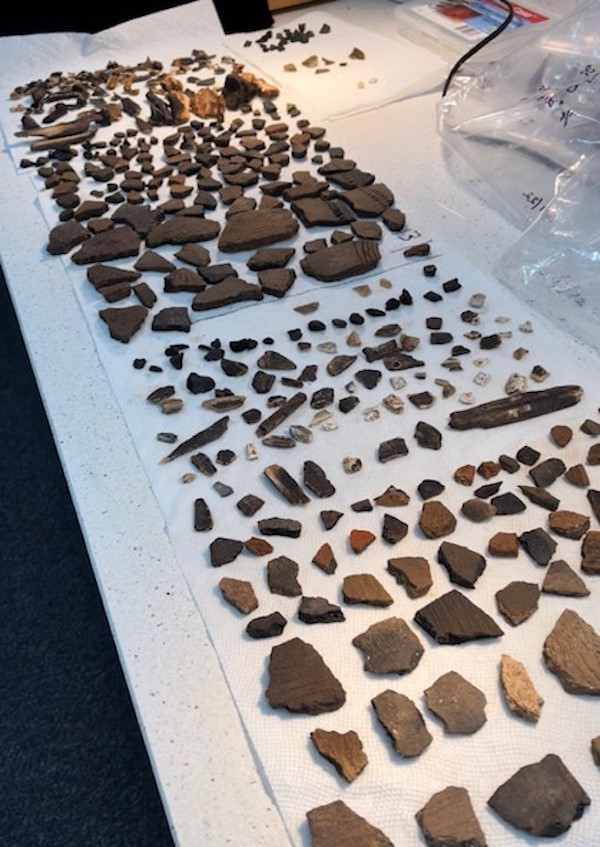 Like many youngsters in the 1950s, Middlebrook's first exposure to archeological artifacts was the arrowheads that his grandmother found in her garden out in the country.
"By eight years old," Middlebrook said. "I was obsessed by all things related to American Indians. In high school, a college professor living nearby took me and his son along on some of his investigations of Caddo sites."
Middlebrook first participated at a professional level of archeology in the 1970's when Lake Nacogdoches was being constructed.
Since then, his passion has led him to remain active and serve in several professional organizations including the Texas Archeological Stewardship Network with the Texas Historical Commission, Society for American Archeology, Dallas Archeological Society, Texas Archeological Society and founding president of the East Texas Archeological Society.
"Over the last fifty years," Middlebrook said. "I have been able to participate in remarkable archeological excavations of a number of important Caddo sites – both residential and ceremonial – with stunning artifacts. Some of our work in recent years has led to the discovery of elaborately made French flintlock gun parts."
Also on display for the entire month of October in the Exhibit Gallery at the Walker Education Center will be an exhibit featuring images, posters and archeological artifacts from the museum collection, as well as sites across Texas.
The October 10 event is free to the public. Doors will open at 6:30 p.m. with a reception and the presentation will start at 7:00 p.m. at the Woodward Auditorium in the Katy & E. Don Walker Sr. Education Center, 1402 19th Street. For more information contact Megan Buro at mlb044@shsu.edu, 936-294-1832 or visit samhoustonmemorialmuseum.com.
- END -
This page maintained by SHSU's Communications Office:
Director of Content Communications: Emily Binetti
Communications Manager: Mikah Boyd
Telephone: 936.294.1837
Communications Specialist: Campbell Atkins
Telephone: 936.294.2638
Please send comments, corrections, news tips to Today@Sam.edu