Bearkat Receiver Competes at Highest Level
Sept. 26, 2023
SHSU Media Contact: Campbell Atkins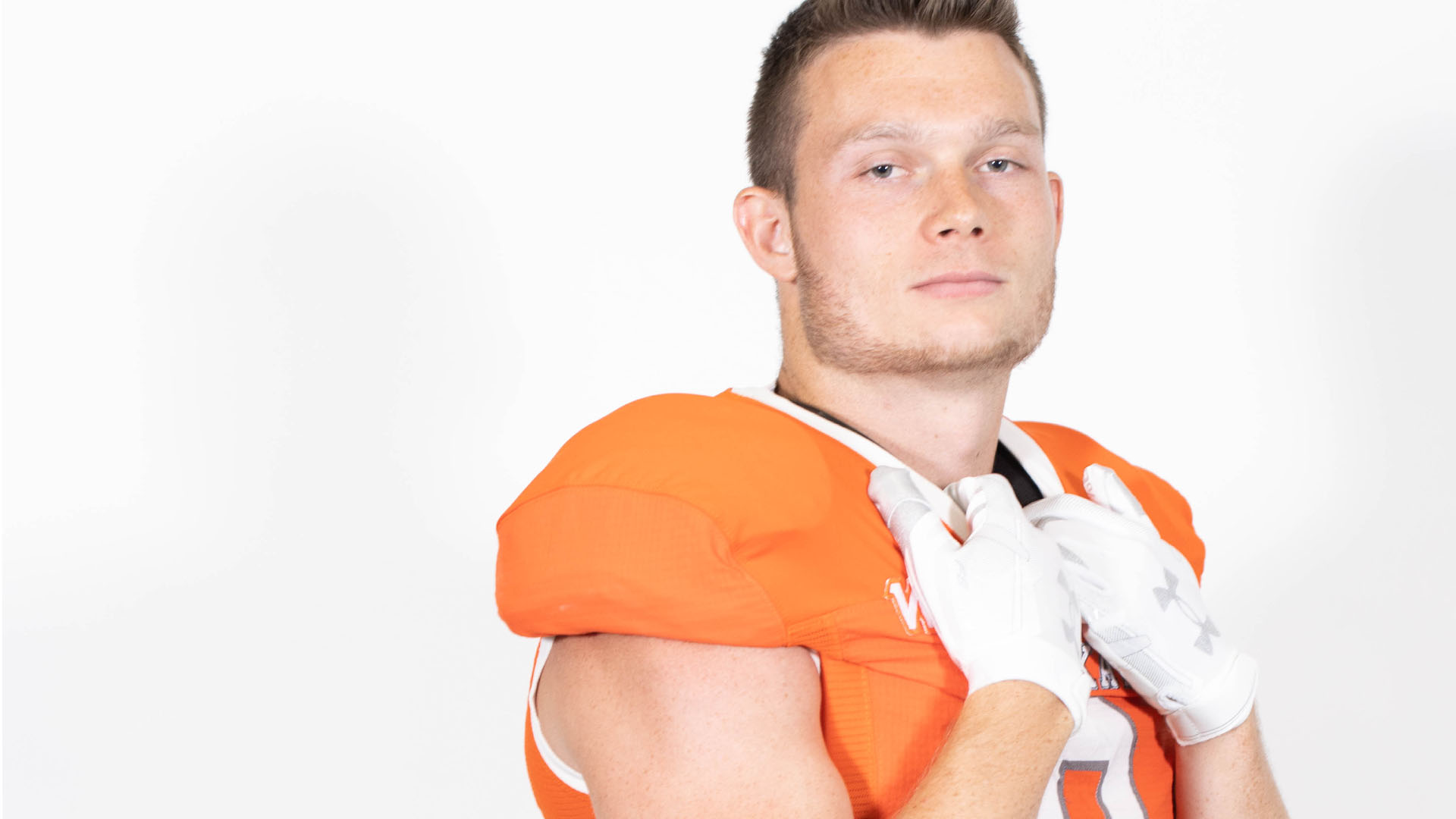 Never to suffer would never to have been blessed.
This Edgar Allen Poe quote has fueled Sam Houston State University Master of Business Administration recipient and wide receiver Cody Chrest's mentality during his journey to achieve his dream. After three seasons at Harvard University, where he earned his bachelor's degree in economics, the Houston native transferred to SHSU to play out the rest of his eligibility with the Bearkats before reaching the highest level of football.
"The only person you're destined to be is the person you decide to be," Chrest said. "The best way to predict your future is to create it. You can achieve whatever you want, you just have to want it bad enough and commit to the necessary steps and tradeoffs that come with it."
Before spending time with the Pittsburgh Steelers and his beloved Green Bay Packers in the National Football League's (NFL) training camp and preseason, Chrest earned his master's degree from Sam's College of Business Administration (COBA).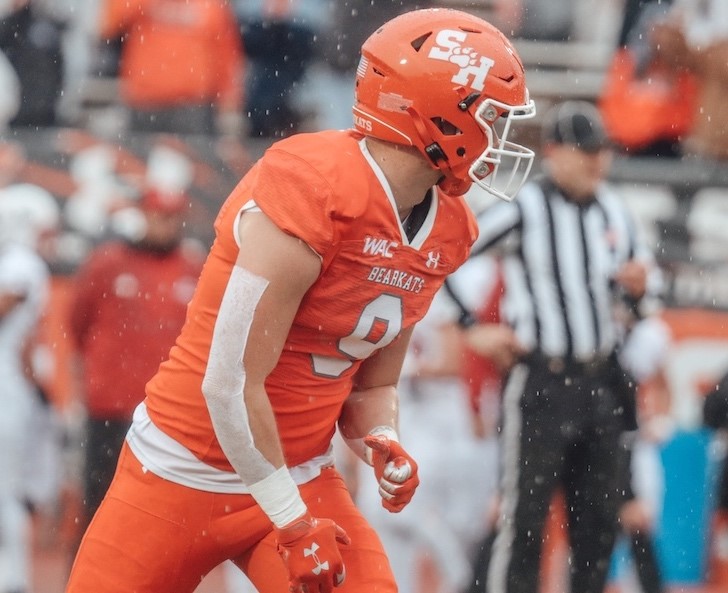 "I have always dreamed of making it to the NFL, but I have always placed a high priority on academics, as well," Chrest said. "I wanted to transfer to a school that would satisfy both my academic and athletic desires, and that's where Sam Houston fit in so well. Something I noticed right away is that Sam's COBA has very high-quality professors. It was comparable to the type of professors I had at Harvard, and that's really saying something. It set up a great foundation for moving forward in any business endeavors."
Chrest came to SHSU in extremely uncommon circumstances after the COVID-19 pandemic abbreviated the 2020 season and moved it to springtime. The Bearkats were forced to work out during the offseason in groups of 10, meaning Chrest didn't have a chance to meet the majority of his teammates until shortly before the rescheduled season.
"That was such a unique time and a unique team," Chrest said. "We had such a great culture and standard. We had so much faith in one another, it was really a special experience. Everyone bought in through and through."
Chrest and the Bearkats compiled a remarkable, undefeated season that resulted in a Division I Football Championship Subdivisioin (FCS) title with postseason victories over Monmouth, North Dakota State, James Madison and South Dakota State.
"In order to achieve things of high magnitude, you must be able to sacrifice a lot," Chrest said. "A lot of kids find out the harsh realities of how difficult it is to be a student-athlete when they get to college because it is essentially a full-time job. It teaches you a lot of intangibles that are related to the real world such as time management, diligence, discipline and resilience to the adversity you're faced with."
The lessons learned during his time at Sam helped Chrest realize his dream of playing professional football with the Steelers and Packers during the 2023 preseason. The experience with both has put him on the radar of NFL personnel and has him and his agent hopeful of future opportunities with other teams down the line.
"It was an incredible experience; very gratifying and humbling," Chrest said. "I was able to achieve my lifelong dream and do something a lot of people said would never happen. I confirmed a lot of my beliefs about my ability to compete at that level. I was surrounded by great coaches and players who took me in and were selfless in their mentorship and helped me grow and learn a lot in a short period of time. I'm grateful for that."
Chrest's efforts have resulted in promising film for future endeavors and left a positive impression on the league's coaches. The Cy-Fair High School graduate is currently continuing his training and waiting for another call to come.
- END -
This page maintained by SHSU's Communications Office:
Director of Content Communications: Emily Binetti
Communications Manager: Mikah Boyd
Telephone: 936.294.1837
Communications Specialist: Campbell Atkins
Telephone: 936.294.2638
Please send comments, corrections, news tips to Today@Sam.edu