Alumni To Be Honored At Annual Gala
Oct. 2, 2023
SHSU Media Contact: Mikah Boyd
Eleven Sam Houston State University alumni will be recognized at the 50th annual Distinguished Alumni Gala for their significant contributions to their professions, communities and alma mater. Awardees will be recognized as the 2023 recipients of the Distinguished Alumni, Outstanding Young Alumni, Alumni Service and Lifetime Achievement awards during the highly anticipated, annual gala.
The Bearkats of honor at the Nov. 3 gala include Distinguished Alumni Kelly & Beth Damphousse, The Honorable Monica Thompson-Guidry and Vanessa Hicks-Callaway; Outstanding Young Alumnus Morgan Chesky; Service Award recipients Rose Avalos and Dr. Paul Pearce; and Lifetime Achievement Award recipients Joe, Winnie, Byron and Charlene Sandel.
Distinguished Alumni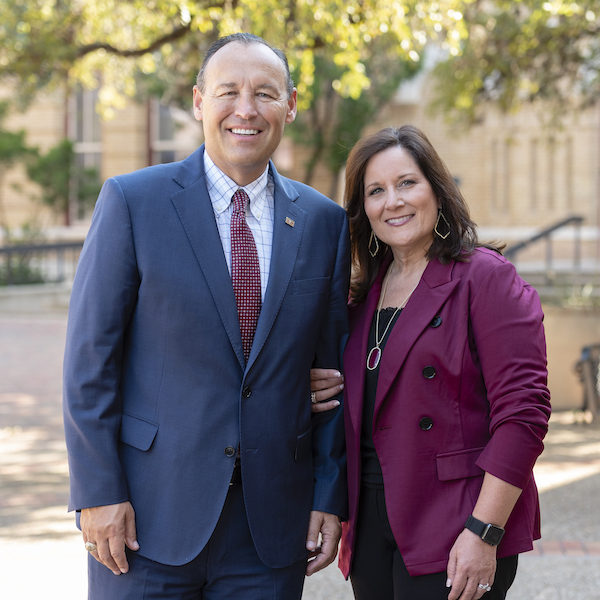 Beth ('87) and Kelly ('87) Damphousse
San Marcos, TX
Beth and Kelly Damphousse have been leading academic institutions since 2017 after Kelly was named the Chancellor of Arkansas State University. After the couple graduated in '87, Beth supported Kelly through graduate school at Texas A&M University and professorship in numerous states. As the current president and first lady of Texas State University, the Damphousses care for the students as their own children. The Damphousses are lifelong learners and have demonstrated their dedication to student success through the roles they both have held. They are members of the SHSU Alumni Association.
---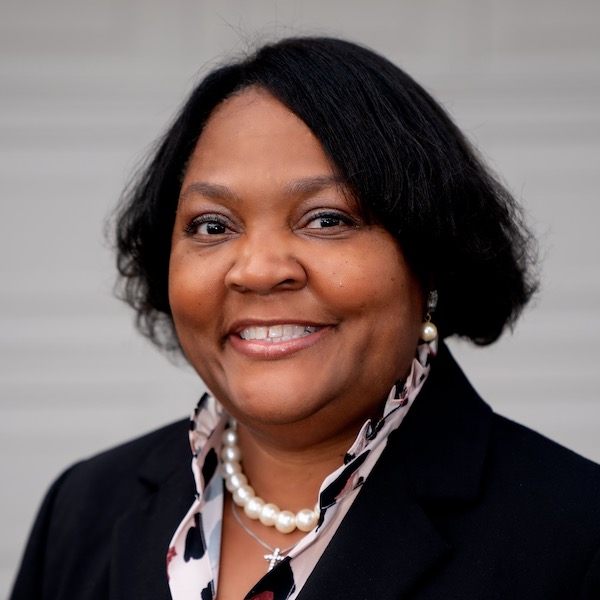 Monica Thompson Guidry ('84, '87)
Houston, TX
The Honorable Monica Thompson Guidry developed a myriad of skills during her time at Sam Houston State University, setting her up for an extremely diverse and successful career in science and law. Using her degrees in biology, Guidry was able to greatly assist the Houston Police Department's Crime Lab, she then transitioned to studying law and has since served the state and country through her rulings and decisions as a judge. She has worked for the HPD Crime Lab, the Alfred Mann Institute at the University of Southern California, the Los Angeles District Counsel's Office, the Houston Chief Counsel's Office, Immigration and Customs Enforcement and the U.S. Department of Justice.
---
Vanessa Hicks-Callaway ('94)
Victoria, TX
Vanessa F. Hicks-Callaway is a US Army Retired, Military Intelligence, Lieutenant Colonel with 26 years of honorable, decorated service with two combat tours resulting in receipt of the Bronze Star Medal. In 2011, she released a Christian self-help book called "Decision Precision Vision." After retiring from the military, Hicks-Callaway leveraged her political science degree from Sam Houston State University and her master's degree in human resource management administration from Central Michigan University to serve the public in many ways. This includes working as a constituent liaison for a US congressman for the 27th Congressional District in 2016, and later as a field director for the successful re-election campaign of US Senator Ted Cruz. Hicks-Callaway was then appointed by Gov. Greg Abbott for the Texas Council of Cardiovascular Disease and Stroke in 2018, but later relinquished the position to run for the Texas House of Representatives in 2020. Currently, Hicks-Callaway works tirelessly to assist Veterans and their families as a Veterans Service Officer for the Texas Veterans Commission.
---
Outstanding Young Alumni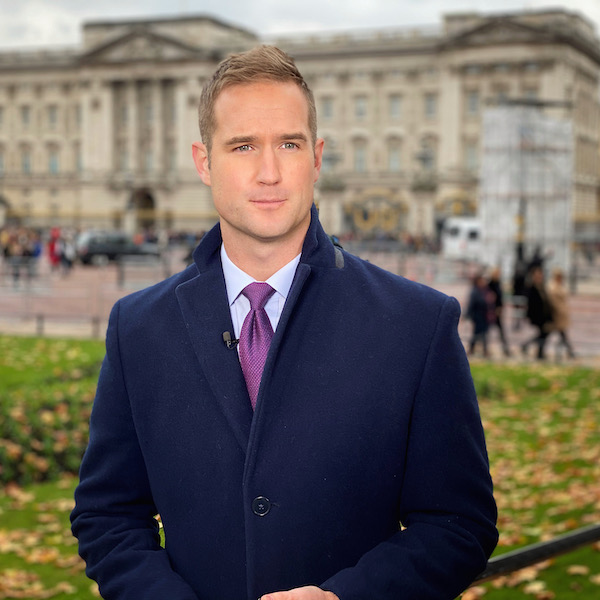 Morgan Chesky ('08)
Dallas, TX
Morgan Chesky is an award-winning journalist and national correspondent for NBC News. He earned a Bachelor of Mass Communication with a broadcast journalism concentration in 2008 and has since worked at numerous stations across the country. His work with NBC has taken him even further, as he provided reports on breaking news such as the tragic shooting in Uvalde, Texas and the ongoing war in Ukraine. Chesky has visited campus on different occasions, hoping to inspire current students and show them that, with their degree, the possibilities are limitless.
---
Service Award
Rose Avalos ('72, '76)
Houston, TX
Rose M. Avalos is an educator, community leader and champion for children. She currently serves as a member of the Aldine ISD Board of Trustees, a position she has held since 2006.
She has received numerous honors, awards and appointments over the years thanks to her dedication to the district. The greatest of these honors was in 2019, when the Rose M. Avalos Pathways in Technology Early College High School was dedicated in her honor.
---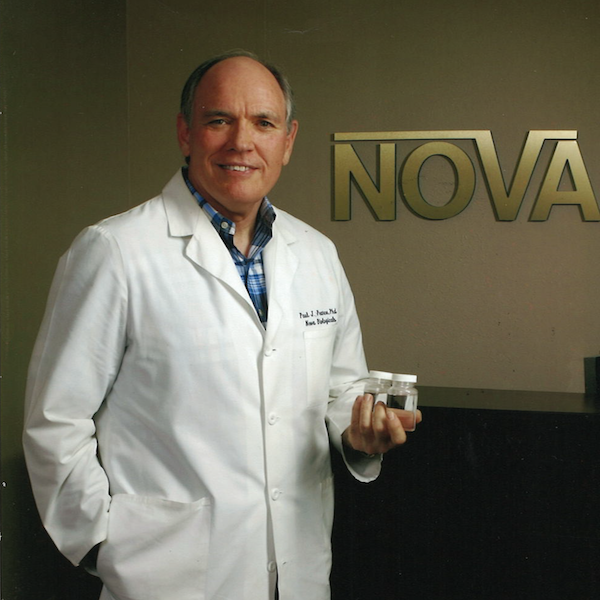 Paul Pearce ('66)
Conroe, TX
Paul Pearce is the president of Nova Biologicals Inc. in Conroe, Texas, a fully accredited laboratory that specializes in microbial testing and examines a variety of samples for microorganisms. He began his studies at Sam Houston State University, where he earned his bachelor's degree in 1966. He then went to the University of Arkansas to earn his master's in '68 and the University of North Texas for his PhD in '73. With these credentials, Pearce has been able to build up a prestigious career in biological studies and testing.
---
Lifetime Achievement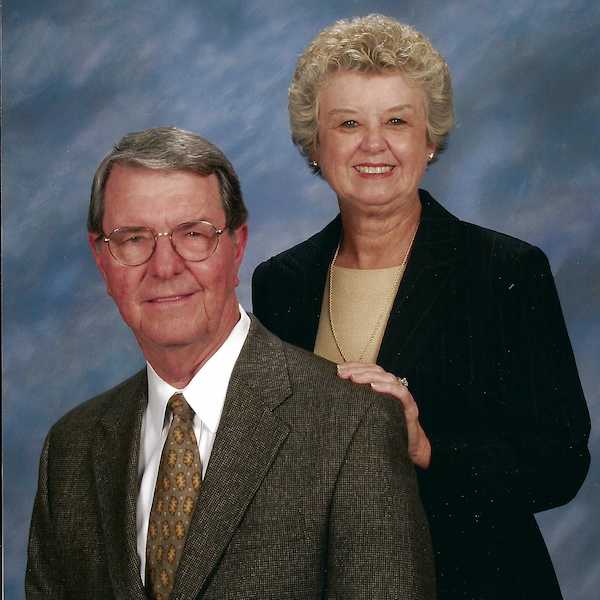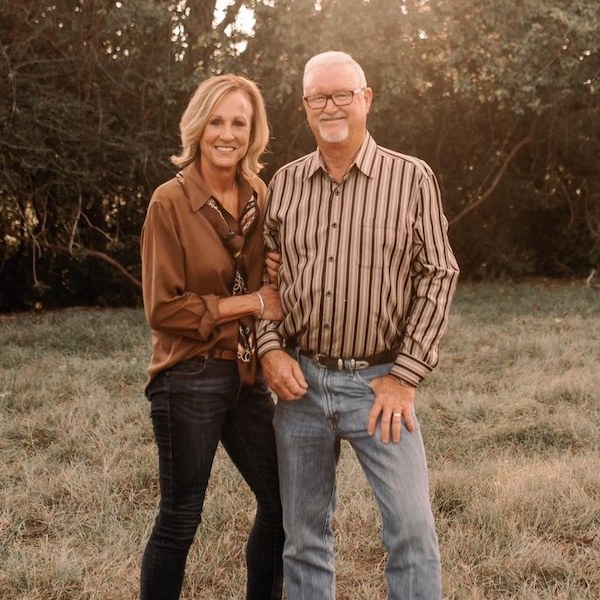 Joe ('56), Winnie ('56), Byron ('82) and Charlene ('83) Sandel
Huntsville, TX
The Sandel family has deep roots in Huntsville, dating back to the early 1800s when the ancestors of Joseph "Joe" Sandel and his wife Winnie Farris Sandel settled in town. They also have an extensive history with Sam Houston State University, with over 30 collective family members of the Sandel and Farris families being Bearkat alums. Their son Byron and daughter-in-law Charlene both earned their degrees at SHSU, as well, in finance and education, respectively. Joe and Byron established Sandel Energy Inc. and the Sandel Operating Company a few years after Byron graduated from SHSU, creating numerous jobs and opportunities for people in the Huntsville area. The family has also provided jobs to the community through their family ranch, which has been in Huntsville for generations. SHSU has also benefitted from the support of the Sandels, who were the first to make a seven-figure donation to the development of the Agriculture Complex at Gibbs Ranch and are active advocates for the university around campus and at the state capitol.
---
- END -
This page maintained by SHSU's Communications Office:
Director of Content Communications: Emily Binetti
Communications Manager: Mikah Boyd
Telephone: 936.294.1837
Communications Specialist: Campbell Atkins
Telephone: 936.294.2638
Please send comments, corrections, news tips to Today@Sam.edu