Texas Bankers Hall of Fame To Honor 2022 Inductees
March 4, 2022
SHSU Media Contact: Emily Binetti
The Texas Bankers Hall of Fame is pleased to announce the induction of the 2022 Honorees at the 9th Annual Texas Bankers Hall of Fame Gala on April 28, 2022, on the Sam Houston State University campus. Five iconic bankers, James D. "Jay" Dreibelbis, the late Robert Griffith "Bob" Greer, W. Wes Hoskins, Ben Morgan and R. Michael Rigby will be recognized for their positive achievements and the many contributions to their communities and the banking industry.
The Texas Bankers Hall of Fame, established by the Smith-Hutson Endowed Chair of Banking at SHSU, recognizes and honors the accomplishments of outstanding bankers who have made valuable contributions to the banking profession and pioneered the Texas banking industry. The honorees have truly made their industry, communities, and state better places.
---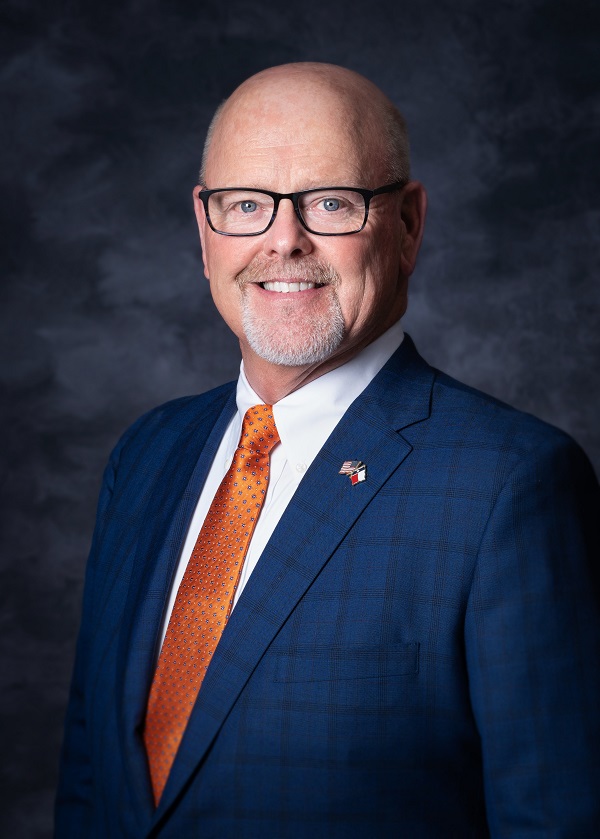 James D. "Jay" Dreibelbis is the president and CEO of Woodforest National Bank located in The Woodlands, Texas.
Dreibelbis received his undergraduate degree from Texas A&M University in 1980 and began his banking career at RepublicBank A&M in College Station, Texas. In 1986, Dreibelbis accepted the position of president at American Bank in Conroe, Texas. For the next twenty years, Dreibelbis served that organization in various positions including president of First Community Bancshares (FCBI), the holding company of First National Bank Texas, Fort Hood National Bank, First Community Services and First Community Mortgage.
In February 2007, Dreibelbis joined Woodforest National Bank (WNB) as Chief Executive Officer of its newly acquired institution, Woodforest Bank, FSB. Shortly thereafter, he assumed the roles of President and Chief Operating Officer of WNB, overseeing the Bank's technology and operations. He was named President and Chief Executive Officer of WNB in 2018. WNB is over $8 billion in assets with more than 750 branches located across 17 states.
Dreibelbis is a dedicated father, husband, and avid outdoorsman. Community involvement and past accomplishments include serving on the Board of Directors of the Texas Bankers Association, chairman ('17-'18) on the Advisory Board for the Smith-Hutson Endowed Chair of Banking at SHSU, member of the Board of Directors of the Killeen Independent School District Education Foundation, Drive Chairman and member of the United Way Board of Directors, member of the Economic Development Foundation Board and volunteer at Texas Children's Hospital. Dreibelbis currently serves on the Board of Directors for Woodforest National Bank, the Woodlands Chamber, the Conroe Economic Development Council, LiftFund and Payrailz.
---
Robert Griffith "Bob" Greer enjoyed a banking career that spanned 71 years; from a summer job at age 16 through his recent decade-long run at Texas Gulf Bank. Both of his grandfathers were community bankers in Texas towns. His father, Marcus Greer, was a career banker in Galveston, Dallas, and Houston.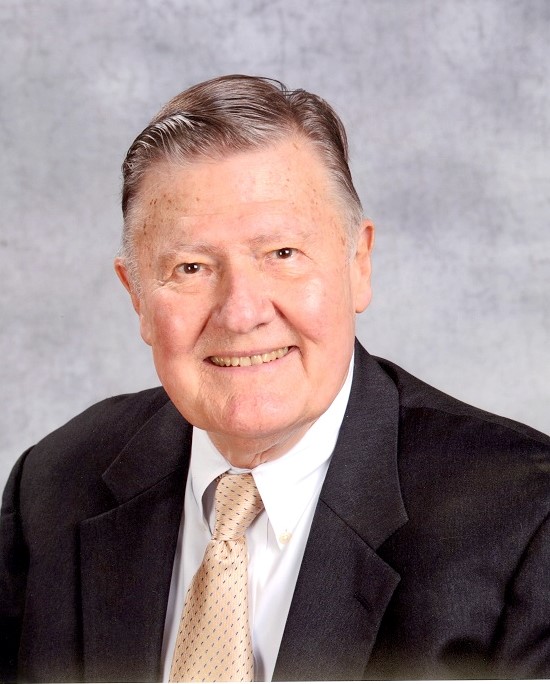 Greer was born in Galveston, Texas on May 22, 1934. He died in October 2021. Greer earned a BBA degree in finance/banking in 1955 at The University of Texas at Austin. Two decades later, the UT College of Business Administration named him a Distinguished Alumnus.
At 21, Greer joined the Texas Department of Banking as a bank examiner. He was promoted to senior examiner in charge of the 32-bank Amarillo district. Throughout his life, he fondly reminisced about those years of visiting banks across the Panhandle and West Texas.
In early 1959, Greer moved to Houston to join South Main Bank. Later that year, he married Joan Philen. Their marriage and his Houston banking career stretched uninterrupted for 62 years. South Main Bank named Greer president in 1962 when he was 28.
In 1969, he was founding president of Cullen Center Bank & Trust. Cullen Bank set a then national record for opening day deposits. In 1977, its merger with Frost Bank formed Cullen/Frost Bankers. Greer returned to community banking in 1985 as an organizer and chairman of Tanglewood Bank. In 1995, he was founding chairman of unrelated Bank of Tanglewood. From 2002 to 2010, he was vice chairman of Bank of Texas and a director of its parent company, BOK Financial. Greer joined century-old Texas Gulf Bank as chairman in early 2011. He was active there as recently as last summer, as chairman emeritus at age 87.
His unofficial title at each bank — chief extrovert. "He's so personable," a colleague said in a past newspaper story. "He talks with everybody."
Greer's leadership roles included serving as president of the Texas Bankers Association, on the board of the Federal Reserve Bank of Dallas and on an American Bankers Association Government Relations Council committee. Greer also was a director of Jefferson Pilot Corporation and a lifetime director of the Texas Medical Center.
An avid bridge player, Greer enjoyed coaching Little League baseball teams and playing tennis in earlier decades. He is survived by his devoted wife, two sons, two daughters, and 12 grandchildren.
---
Wes Hoskins was born in Bastrop, Texas and grew up all over the state as his father was a park ranger. He graduated from Victoria High School and then Southwest Texas State University (now Texas State) with a BS degree in communications/political science.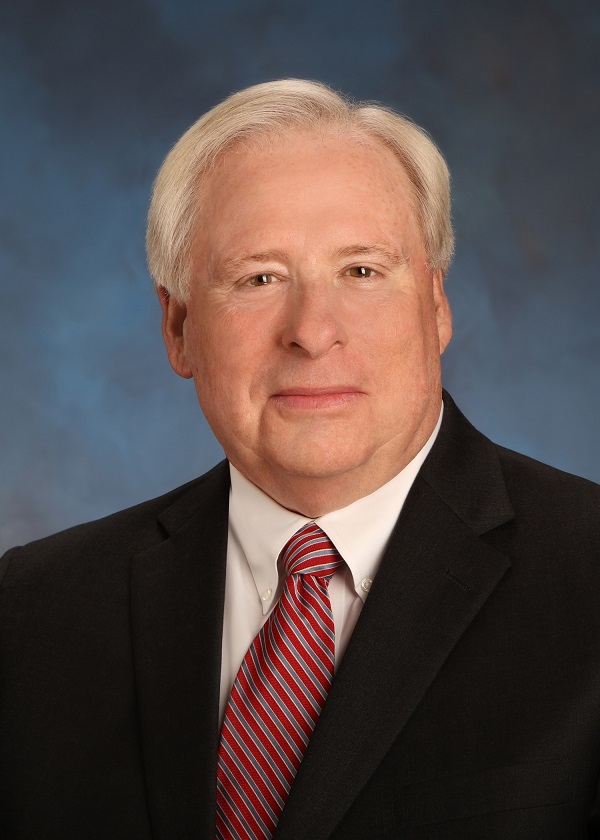 Hoskins joined the Board of Directors at First Community Bank in Corpus Christi in 1993; and when a vacancy occurred, he was asked to help for two weeks as president. After the two weeks concluded, he was hired as the president and CEO where he has remained for 25 years. After each board meeting, Hoskins jokingly says, "I have a job for 30 more days!"
The bank has grown from $37m to over $600m with an ESOP that allows his employees to participate in ownership. Being active in the banking industry and the community are extremely important to Hoskins. He is a current director and past chairman of the Corpus Christi Chamber of Commerce and past chairman of the South Texas Military Affairs Committee advocating for the area Naval bases.
Additionally, Hoskins is a past chairman of Texas Bankers Association, a current member of the Federal Reserve of San Antonio Advisory Board, a director of the Federal Home Loan Bank of Dallas, and a past board member of American Bankers Association. In 2015, he accepted the position as a commissioner to the Port of Corpus Christi, the third largest port in the United States. Hoskins has been a licensed auctioneer for over 50 years, lending his services to numerous charities and fundraising efforts.
He is married to Janie, his wife of almost 50 years, and they have two children and five beautiful grandchildren.
---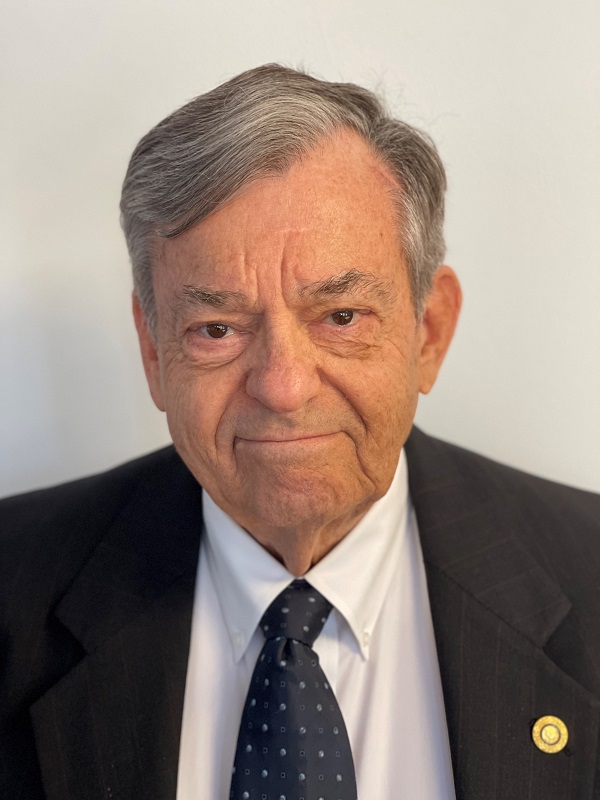 Ben Morgan is "a gentleman, excellent community banker, and nice guy," as described by one industry executive. Over his 61-year banking career, Morgan has survived multiple recessions, a few real estate crashes, and the banking/S&L crisis of the late 1980s ... and two bank robberies at gunpoint and a kidnapping plot targeting his family.
Morgan didn't just survive – he and the banks he helmed thrived as he combined conservative lending practices with innovation in an industry that, for much of his career, was not known for it.
Morgan studied banking and finance at The University of Texas at Austin before embarking on a career that took him from Austin to Georgetown, Waco, and Arlington. He graduated from the inaugural class of SMU's Southwestern Graduate School of Banking and then, at the behest of Chairman Joe Long, returned to Austin in 1970 as president of Community National Bank.
The bank grew under Morgan's leadership, and he pioneered modern conveniences including drive-ins, electronic payment systems and ACH, ATMs, and eventually, retail banking with 28 full-service branches in Wal-Mart stores.
Morgan served as president of the combined First State Bank until 1998, when it sold to Norwest and subsequently Wells Fargo. Morgan served as vice chairman of Wells Fargo until his retirement in 1999 and remained on the Advisory Board for several years to follow.
Morgan always believed community service was at the root of his success as a banker, and it showed in his tireless dedication to Rotary International, Optimist International, Boy & Girls Clubs, YMCA, Child and Family Services, the Chamber of Commerce, the American Cancer Society, and especially The Austin Symphony. Jane Sibley, an Austin philanthropist and businesswoman, credited Morgan for "personally saving the Austin Symphony" in the early 1970s, and he continued to serve in leadership roles with the organization for over 40 years.
More than anything, Morgan was a consummate banker. He served on multiple bank and association boards, including Texas Independent Bank, Texas Bankers Association, American Bankers Association, American Institute of Banking, Texas Association of Business, and Austin Trust Company.
Morgan continues to live in Austin. He and his wife LaRee are the proud parents of six children, 17 grandchildren and four great grandchildren.
---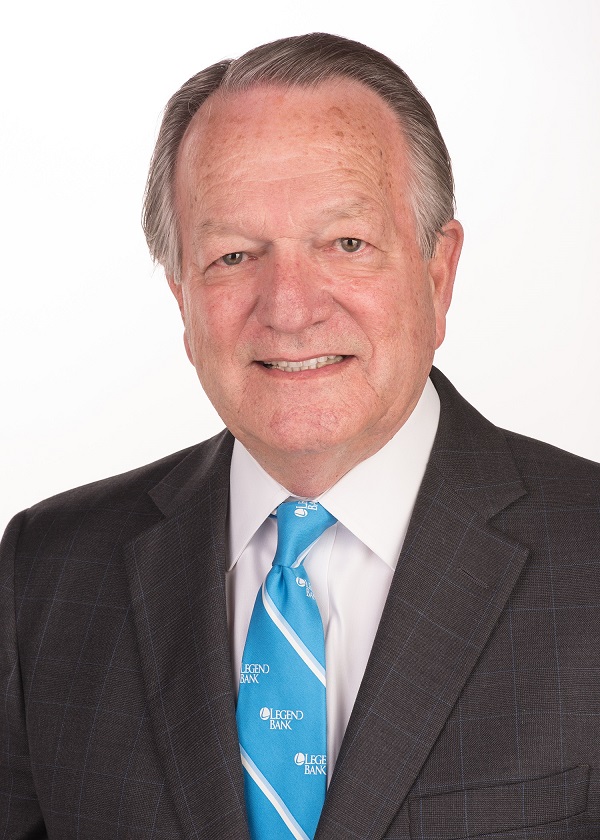 Michael Rigby was born and grew up in Fort Worth, Texas. After graduation from Eastern Hills High School, he attended Texas Wesleyan University and Texas Tech University, and received a BBA degree from Tech in 1970. After graduation, Rigby entered the Marine Corps Reserve and served from 1970 to 1976. He is a graduate of the Graduate School of Banking at the University of Colorado in Boulder and the Institute of Financial Education at the University of Washington in Seattle.
Rigby has always been a strong believer in the importance and necessity of a strong community banking system and currently serves as the south regional president for Legend Bank, a locally owned community bank that was chartered in 1890 in Bowie, Texas. Located in Fort Worth, Rigby's primary responsibility is for Tarrant County and surrounding areas. He has been with Legend Bank since December 2017. From 1998 to August 2008, Rigby served as president and CEO of Liberty Bank, a locally owned community bank in North Richland Hills, Texas. Upon the sale of that bank to another local group, he continued as Market President from 2008 through 2017. Prior to joining Liberty Bank, Rigby was executive vice president of First National Bank of Weatherford from 1980 to 1998.
Rigby is currently a bank member director and the chairman of the board of the Federal Home Loan Bank of Dallas and has served in that capacity since 2021. Rigby was vice chairman from 2015 through 2020 and has been a member of that Board since 2009. He currently serves on the Board of Directors of the Council of Federal Home Loan Banks in Washington, DC and as a member of the Chair and Vice Chair Committee.
Rigby is a past Board member of Texas Bankers Association and served as its chair in 2007-2008. He has served as chairman of the TBA BancPac Committee, chairman of the Texas Bankers Association Foundation and as a member of the TBA Government Relations Council. He has also served as a member of the American Bankers Association BancPac Committee.
Rigby previously served on the Weatherford College Board of Trustees from 1988 to 1998, the board of directors of the Birdville ISD Education Foundation and as a director for the North Texas Special Needs Assistance Partners. He has also previously served as an advisory director for the Texas Tech University School of Banking. Rigby is a former vice chairman of the North Richland Hills Economic Development Advisory Committee. He was a Director of the Weatherford Chamber of Commerce and the Northeast Tarrant Chamber of Commerce, where he served as Chairman. Rigby is a 25-year member of Lions International and has served as President of the Northeast Richland Lions Club.
In 1970 Rigby married Sunnye Waters. They have been married 52 years and have a son, Will Rigby and wife Melinda, a daughter Amy Wiles and husband Eamonn, and four wonderful grandchildren.
- END -
This page maintained by SHSU's Communications Office:
Director of Content Communications: Emily Binetti
Communications Manager: Mikah Boyd
Telephone: 936.294.1837
Communications Specialist: Campbell Atkins
Telephone: 936.294.2638
Please send comments, corrections, news tips to Today@Sam.edu