University's Strategic Framework Among Regents Items Approved
May 20, 2022
SHSU Media Contact: Emily Binetti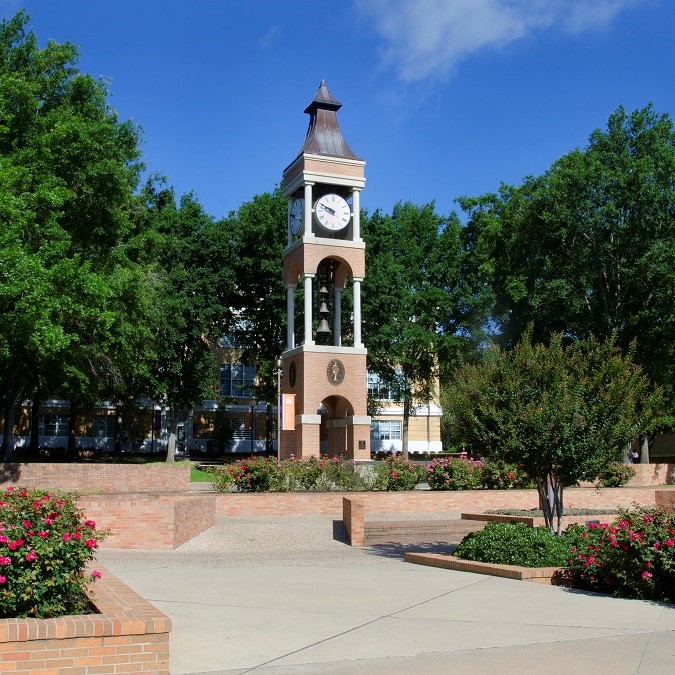 Sam Houston State University's new strategic framework was among the items approved by the Texas State University System Board of Regents at their regular quarterly meeting on May 20 on the SHSU campus in Huntsville, Texas.
Part of SHSU's strategic planning process, the strategic framework includes a revised mission statement, values, vision statement and priorities. This initiative is led by a committee composed of students, faculty, staff and alumni who conducted focus groups and surveys.
Approval was granted for a degree program addition of a Master of Science in Applied Economics in the Department of Economics and International Business within the College of Business Administration.
Regents approved to change the name of the Department of Family and Consumer Sciences to the Department of Human Sciences with an implementation date of Sept. 1, 2022. With the department's existing majors housed under human sciences, the name change reflects a broader context of study.
A semester credit hour change was approved for the Master of Arts in Clinical Psychology, to decrease the hours from 60 to 57.
Consent was granted for curriculum changes that include 59 course additions, 12 course deletions, and 36 course changes. Course additions span multiple areas including Mass Communication, Economics and International Business, Forensic Science, Victim Studies, Kinesiology, Communication Studies and the College of Osteopathic Medicine.
All academic affairs program changes are to be implemented upon final approval by the TSUS Board of Regents and the Texas Higher Education Coordinating Board.
SHSU's certified enrollment report for Spring 2022 was provided to Regents. The report reflected a student headcount of 19,466, composed of 16,478 undergraduate, 2,321 master's, 345 doctoral-research, 181 doctoral-professional, and 141 post-bachelors.
In capital improvements, Regents approved the FY 2023-2028 Capital Improvements Program, including SHSU campus infrastructure maintenance and repair, miscellaneous campus renovations and Gibbs Ranch Equestrian Facility & Agriculture Labs (Phase 2).
In finance and contracts, SHSU's Operating Budget Adjustments FY22 report was provided to Regents reflecting an approved budget for FY22 increase by .44 percent, which includes Educational and General Funds, Designated Funds and Auxiliary Funds.
Authorization was granted for an amendment to the May 2005 food service contract between SHSU and Aramark Educational Services of Texas, Inc. To assist SHSU in meeting its goal to provide a quality food service program on campus, the end date of the current term contract will be extended by five years.
Regents approved the agreement for services related to trademark licensing agency services between SHSU and Collegiate Licensing Company, LLC, to commence on Sept. 1, 2022, for an initial term of five years with the option to extend.
An agreement with Sycamore Bowers Housing, Inc. for purchase of property located at 2000 Sycamore Avenue, Huntsville, TX was approved. The 118-unit apartment complex will be added to SHSU's student housing portfolio.
Finally, Regents approved to rename "The Yard" in front of the Lowman Student Center to the Frank Parker Plaza in honor of his accomplishments during his more than 40 years of service to the university. A veteran administrator of student affairs, Parker's efforts to create a more inclusive, student-engaged university makes the plaza a fitting place to be named after him.
- END -
This page maintained by SHSU's Communications Office:
Director of Content Communications: Emily Binetti
Communications Manager: Mikah Boyd
Telephone: 936.294.1837
Communications Specialist: Campbell Atkins
Telephone: 936.294.2638
Please send comments, corrections, news tips to Today@Sam.edu