Spring Events Take To The Stage
April 25, 2022
SHSU Media Contact: Emily Binetti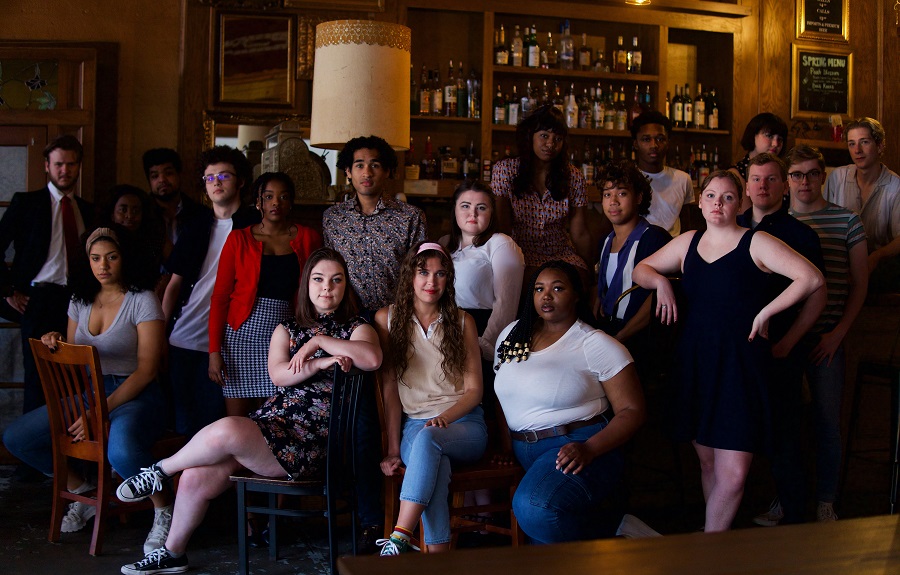 Memphis Apr. 28-30
Sam Houston State University's Department of Theatre and Musical Theatre takes audiences to Beale Street where the rhythm is hot and the music is real — inside Delray's underground music club in 1950's Memphis.
Inspired by actual events, the Tony Award-winning musical "Memphis" is about eccentric radio DJ Huey Calhoun who wants to bring the "music of his soul" to a larger audience and Beale Street blues singer Felicia Farrell who is ready for her big break in the recording industry.
Book writer Joe DiPietro and composer David Bryan capture the energy and tone of this pivotal moment in American music history with quotes from a wide genre of American music including the blues, Motown, gospel, R&B and rock-n-roll. The central characters fight against the rigid brutality of segregation and discover the subversive power of music to break through barriers, invite conversation and redirect the social narrative.
Choreographed by Kyle Craig-Bogard with music directed by Laura Avery and Stephonne Smith, the production offers energized dancing, a dynamic score and more.
"Memphis is bursting with vocal pyrotechnics, satisfying humor and exhilarating moments of powerful story-telling. These elements are the essence of a great Broadway show, but we wanted to pull from deeper within the story and attempt to represent the true tone and nature of 1950's America and the danger of personal ambition in a world unable to accept equality," Avery said.
"Memphis" takes center stage in the Erica Starr Theatre with 7:30 p.m. showings each evening as well as a 2 p.m. Saturday matinee option.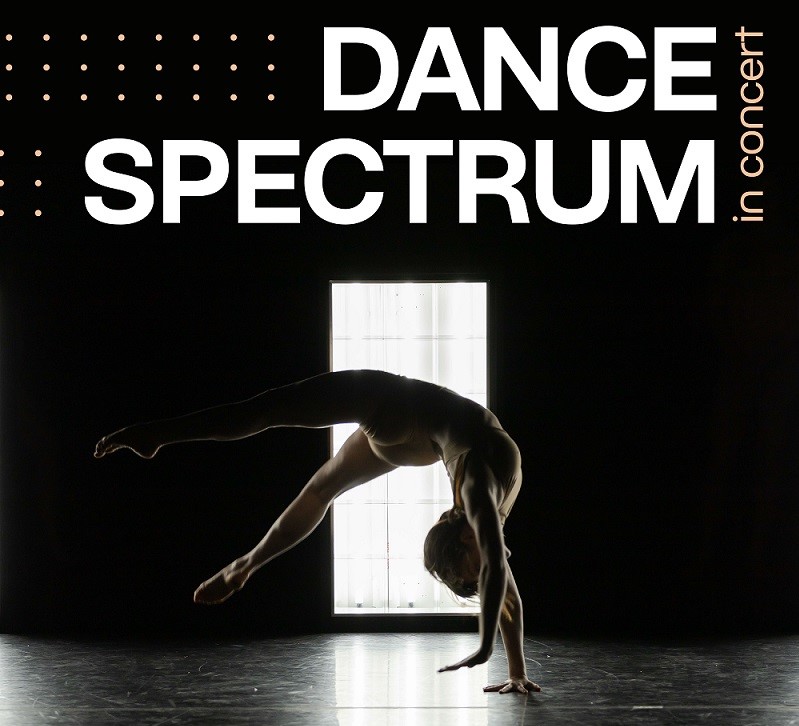 Dance Spectrum Apr. 28–30
The Department of Dance will close out the Spring 2022 semester with an evening of dance works choreographed by faculty and guest artists.
Opening the show is "Section 6" by faculty members Andy and Dionne Noble in collaboration with Jeremy Stewart, a Boston-based multimedia artist who specializes in incorporating artificial intelligence (AI) and machine learning into performance.
Thirteen lucky audience members will be invited onstage for an immersive experience where they will be "trained" to be more human by being moved to different locations, serving as space holders of human architecture while the dance erupts around them in an environment of AI generated projection design and an original sound score by graduate student Travis Lake.
Department Chair Jennifer Pontius contributes a restage of Marius Petipa's "Peasant Pas de Deux," a dance for two from the classical ballet "Giselle." Primarily known as a tragic story of doomed romance, the ballet features this dance in contrast as a demonstration of what a healthy, happy young romance should be.
Faculty member Adele Nickel and guest artist Brian Lawson bring "Loose Ribbons" to the stage. The romantic ballet "Grand Pas de Quatre" premiered in London in 1845 and was a major celebrity event that brought together the four most famous ballerinas of the time. "Loose Ribbons" embraces Jules Perrot's original choreography, then dramatically departs to offer a 21st century reimagining of romantic ballet.
The second half opens with "Photo Box D," a 2010 work by Andy and Dionne Noble that features the breath-taking light design by late artist Jeremy Choate. The piece was reversed from the typical order of the creative process by having Choate design the light cues first and the dance created in response. This work is performed in loving memory of Jeremy Choate.
Faculty member Evelyn Toh presents "To Wish That I Was There," an exploration of her thoughts and emotions as she experiences homesickness. Inspired by her separation from family who reside on the other side of the world, Toh gives a glimpse into the blur of nostalgia and hopes of returning home through the eyes of a main character, senior BFA major Reagan Crandall.
Faculty member Francisco Graciano will present two works. "The Spinner," a solo featuring MFA student Erin Ellis, is based on one of the most captivating stories of Roman mythology re-living the ironic fate of a gift becoming a curse. "Fading Pearl," a group work for 12 dancers, explores the characteristics of memory to the music of Marcello, Vivaldi, von Biber and Bach.
Guest artist Gregory Dolbashian shares "Avalanche 12," a visual representation of the power that a single catalyst can have on an entire environment. This aesthetic explodes, twists, and deconstructs the parameters of the physical and spatial possibilities of movement and perception.
"Dance Spectrum in Concert" will take place at 8 p.m. each evening in the Gaertner Performing Arts Center Dance Theater.
---
The School of Music have several concerts lined up in the coming weeks. These events take place at 7:30 pm in the Gaertner Performing Arts Center.
Concert and Symphonic Band Concert Apr. 26
Jazz Ensembles Concert Apr. 28
Symphonic Pastiche: A Symphony Orchestra Concert Apr. 30
---
Tickets for "Memphis", "Dance Spectrum in Concert" and School of Music concerts, are available on the Box Office website for $12 in advance and $15 on the day of the event. SHSU faculty and staff can get one free ticket when booking online. SHSU students can obtain one free ticket the week of the show when booking online. More information at tickets@shsu.edu or 936.294.2339.
---
The Department of Art events are free and require no ticket reservation. For gallery locations and viewing hours, please visit the web links below or call 936.294.4311.
University Gallery
Studio Art, Photography, and Animation Senior Exhibition May 2–14
Satellite Gallery
BFA Senior Exhibition Apr. 28–30
Student/Alumni Exhibition May 5–7
---
The Department of Mass Communication is hosting the Heatwave Media and Film Festival Apr. 25 – May 4. The festival will feature the work of SHSU students and independent filmmakers from all over Texas. All events are free to attend. View the full schedule here.
- END -
This page maintained by SHSU's Communications Office:
Director of Content Communications: Emily Binetti
Communications Manager: Mikah Boyd
Telephone: 936.294.1837
Communications Specialist: Campbell Atkins
Telephone: 936.294.2638
Please send comments, corrections, news tips to Today@Sam.edu