'Sitting Pretty' Memoir — Common Reader
Oct. 31, 2022
SHSU Media Contact: Emily Binetti
"What would it mean for disabled folks if society saw us as acceptable, equal, valuable parts of the whole?"
This is the question posed by author Rebekah Taussig in her memoir, "Sitting Pretty: The View From My Ordinary Resilient Disabled Body," selected as the Sam Houston State University Common Reader.
Complimentarily copies of the book are now available for pick up at the Academic Success Center Welcome Desk (NGL) for all interested students, faculty and staff.
Taussig will visit campus on Nov. 15 to serve as a keynote speaker, meet students and take part in other Common Reader events.
Common Reader program
Reaching across a broad range of interests to connect with as many students, faculty, and staff as possible from a variety of academic fields, the Common Reader program rests on a simple idea—that reading the same book provides opportunity for building community.
Through moderated discussions that promote critical thinking, campus activities connected to the book theme and events featuring the author, the program creates a shared intellectual experience.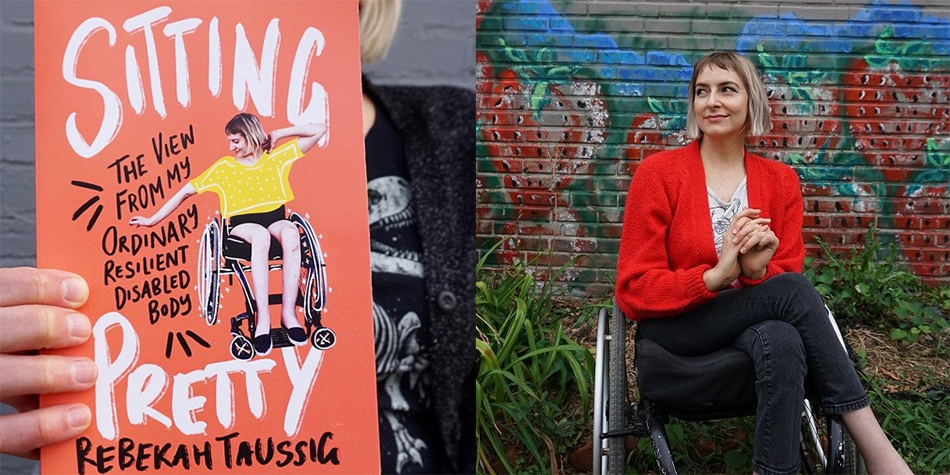 The author
Challenging typical views of disability, Rebekah Taussig invites readers into her experience of living in a body that looks and moves differently than most. Taussig, who has been paralyzed since the age of three, is a mom, wife, author, disability advocate and educator with a PhD in creative nonfiction and disability studies.
She is a passionate teacher with a range of experience, from freshmen in high school to upper-level college classes covering subjects from English literature, composition and creative writing to disability studies.
Selection process
Each year since 2008, an SHSU Common Reader selection committee made up of faculty, staff and students review book nominations from the campus community. Based on rigorous selection criteria, titles are rated, reviewed and the committee narrows the choices.
Taussig's memoir was ultimately chosen with the highest overall reader rating and the highest top category ratings amongst student, faculty and staff readers.
Copies of the book
Students will be introduced to the book in many of their classes and at campus events throughout the 22-23 academic year. Copies are available in the student Bearkat Bundle when adopted by the class, or copies are available at the Academic Success Center Welcome Desk located on the main floor of the Newton Gresham Library. Please email commonreader@shsu.edu for additional information.
Past Common Readers:
2021-2022: Counting Descent by Clint Smith
2020-2021: American Like Me: Reflections on Life Between Cultures by America Ferrera
2019-2020: Educated: A Memoir by Tara Westover
2018-2019: What Unites Us by alumnus Dan Rather
2017-2018: The Good Food Revolution by Will Allen
2016-2017: An Astronaut's Guide to Life on Earth by Col. Chris Hadfield
2015-2016: Enrique's Journey by Sonia Nazario
2014-2015: Ready Player One by Ernest Cline
2013-2014: The Power of Habit by Charles Duhigg
2012-2013: The Immortal Life of Henrietta Lacks by Rebecca Skloot
2011-2012: Isaac's Storm by Erik Larson
2010-2011: China's Son by Da Chen
2009-2010: The Fly in the Ointment by Dr. Joe Schwarcz
2008-2009: Affluenza: The All-Consuming Epidemic by John de Graaf
- END -
This page maintained by SHSU's Communications Office:
Director of Content Communications: Emily Binetti
Communications Manager: Mikah Boyd
Telephone: 936.294.1837
Communications Specialist: Campbell Atkins
Telephone: 936.294.2638
Please send comments, corrections, news tips to Today@Sam.edu