SHSU Black History: Arthur Louis
Feb. 28, 2022
SHSU Media Contact: Wes Hamilton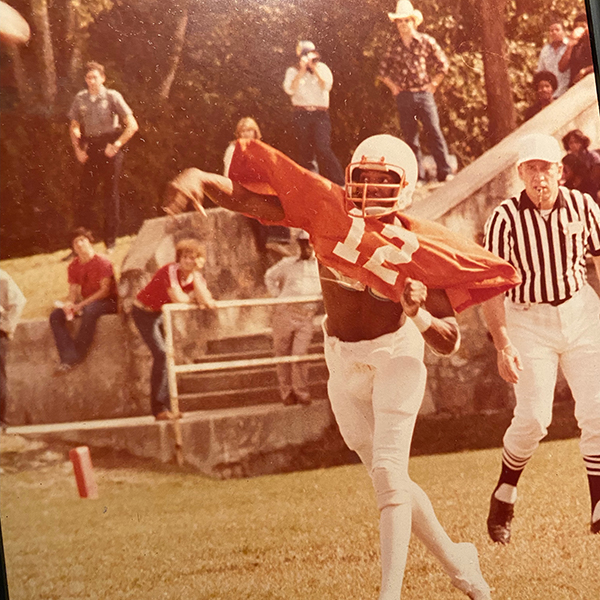 In 1976, quarterback Arthur Louis was producing highlight reel plays on the football field at South Park High School. In a time when running offenses were the norm, Louis was setting passing records all over the state of Texas. Sam Houston State University took notice and offered Louis a scholarship; and in 1977, he became the first African American starting quarterback in the history of Bearkat football.
"I was a part of something that was new. It is an awesome accomplishment and feels really good to look back on now," Louis said. "I knew something was different about what I was doing as it relates to football and the reception of Blacks at quarterback. But at the time, it was no big deal to me. My teammates and I just wanted to win."
Louis was a football letterman from 1977-1980 and earned All-Lone Star Conference honors in 1978. In 1990, Louis was inducted into the SHSU Hall of Honor, and his all-time career passing record of 4,902 yards and 34 touchdown passes stood at the top of the record books until 2008.

"When I was inducted, walking across that field at halftime and looking at the crowd and waving, it was surreal," Louis said. "It brought me a lot of joy to be recognized in that way and for my kids to see that."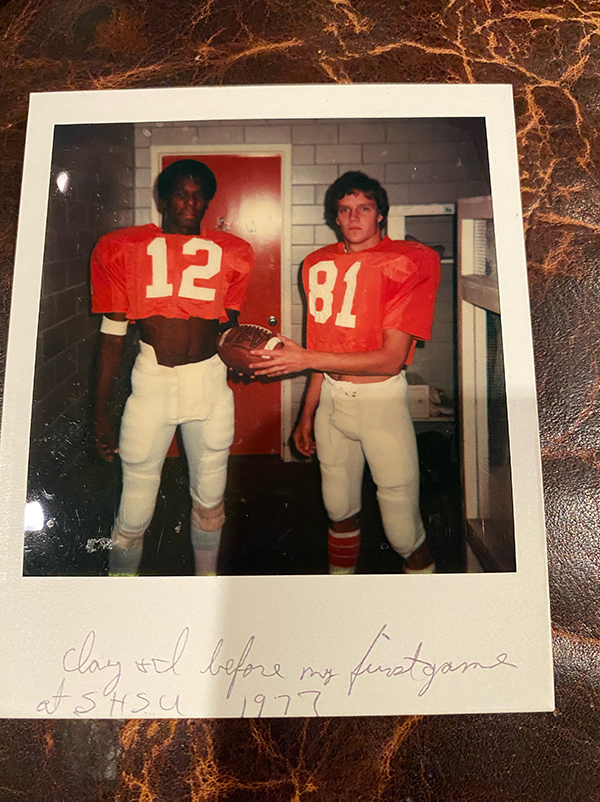 One of Louis' teammates, who was on the receiving end of many of those record-breaking yards, was 1978 all-American wide receiver Clay Lowry. During his time on campus, Lowry says the team rallied around Louis' poise.

"Arthur never lacked for confidence, and I mean that in a positive way. He stepped out on the field, in the huddle, and in the locker room and the guys rallied around him," Lowry said. "We just did life together and grew together. We were a family. I watched him grow as a quarterback and as a person. We were successful, wins or losses, we won; and we show that by our relationships still being strong today."
Louis still holds the record for longest run in SHSU history. His 90-yard scramble against rival Stephen F. Austin helped lead the Bearkats to a 37-13 victory over the Lumberjacks in Huntsville. Even with all the accomplishments, Louis says his proudest moment and biggest win as a Bearkat came with completing his degree.
---
"December 12, 1981, I won. I graduated," Louis said. "I'm still winning 40 years later thanks to that degree. It is keeping my lights on in my house and providing for my family. Sam Houston State gave me the opportunity with the means to get a degree, and I took advantage of that."
---
After his time at SHSU, Louis signed with the Dallas Cowboys in 1981. After his pro career ended, he quickly put his SHSU education to work and became a high school teacher and football coach. Louis says he has always taught his players and students the importance of education after earning his scholarship to SHSU and completing his degree.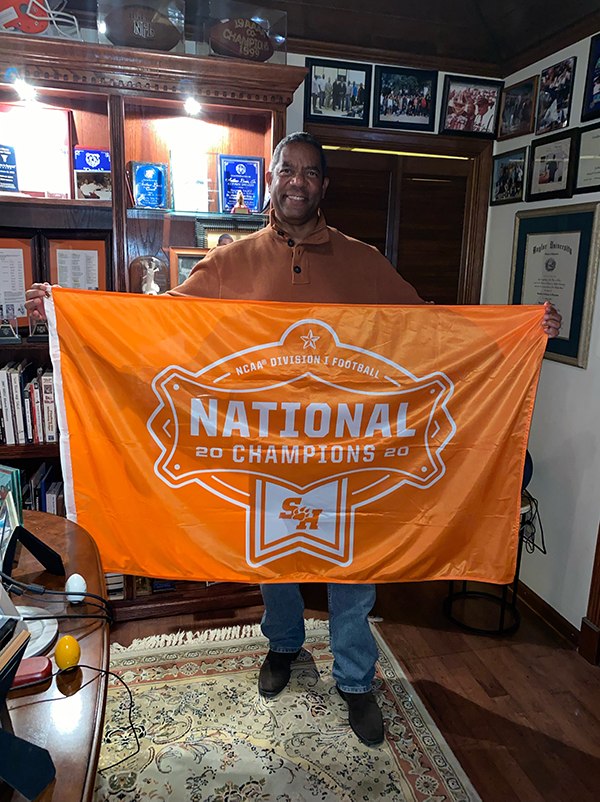 "Forget all the records, my proudest accomplishment was my degree, and I tell my kids that I have coached and taught that all the time," Louis said. "I show them my degree, that was my drive, and tell them how important education is to their future. 'Discipline. Academics. Athletics.' I preached and taught that as my motto as a head coach, and it is still written on the wall at Beaumont Ozen High School."
Louis was proud to see his alma mater win the 2020 national championship. He remains close to many of his teammates to this day and says they all enjoy following Bearkat football and the run to the national title. He is also very pleased with the growth of SHSU's diverse student population.
"I am very proud of Sam Houston State. If you come to my house, you are going to see Sam Houston flags on my patio; and I have a big orange national championship flag in my office," Louis said. "I am even more proud of how the school has grown and how the student population has grown more diverse than ever. Everything is becoming more diversified, and that is what it is all about."
- END -
This page maintained by SHSU's Communications Office:
Director of Content Communications: Emily Binetti
Communications Manager: Mikah Boyd
Telephone: 936.294.1837
Communications Specialist: Campbell Atkins
Telephone: 936.294.2638
Please send comments, corrections, news tips to Today@Sam.edu