Student Government Association Celebrates Black History Month
Feb. 9, 2022
SHSU Media Contact: Hannah Crandall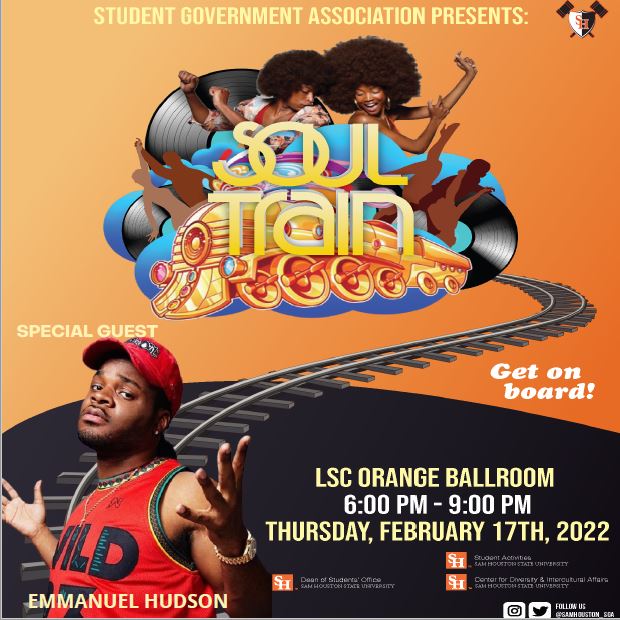 Sam Houston State University's efforts to celebrate Black History Month include two events produced by the Student Government Association (SGA). February was designated as Black History Month in 1976, and it has continued for decades since.
"I think Black History Month is important to sit back and recognize how far we have come as a community, as a culture," SGA Director of Student Affairs Stella Essel explained. "It gives us an opportunity to embrace who we are, to really take time to acknowledge and honor ourselves for who we are today."
The first event that SGA will host is the Black Wall Street Vendor Fair on Feb. 15 from 11 a.m. to 2 p.m. in the Lowman Student Center White Ballroom. This event offers Black entrepreneurs the chance to promote their business. To register to be a vendor at this event, there is an online form.
"We have students with businesses coming, and there are people from all over off-campus coming, the Houston area, the Dallas area, even New Jersey," Essel said. "In addition to vendor booths, there will be music and giveaways."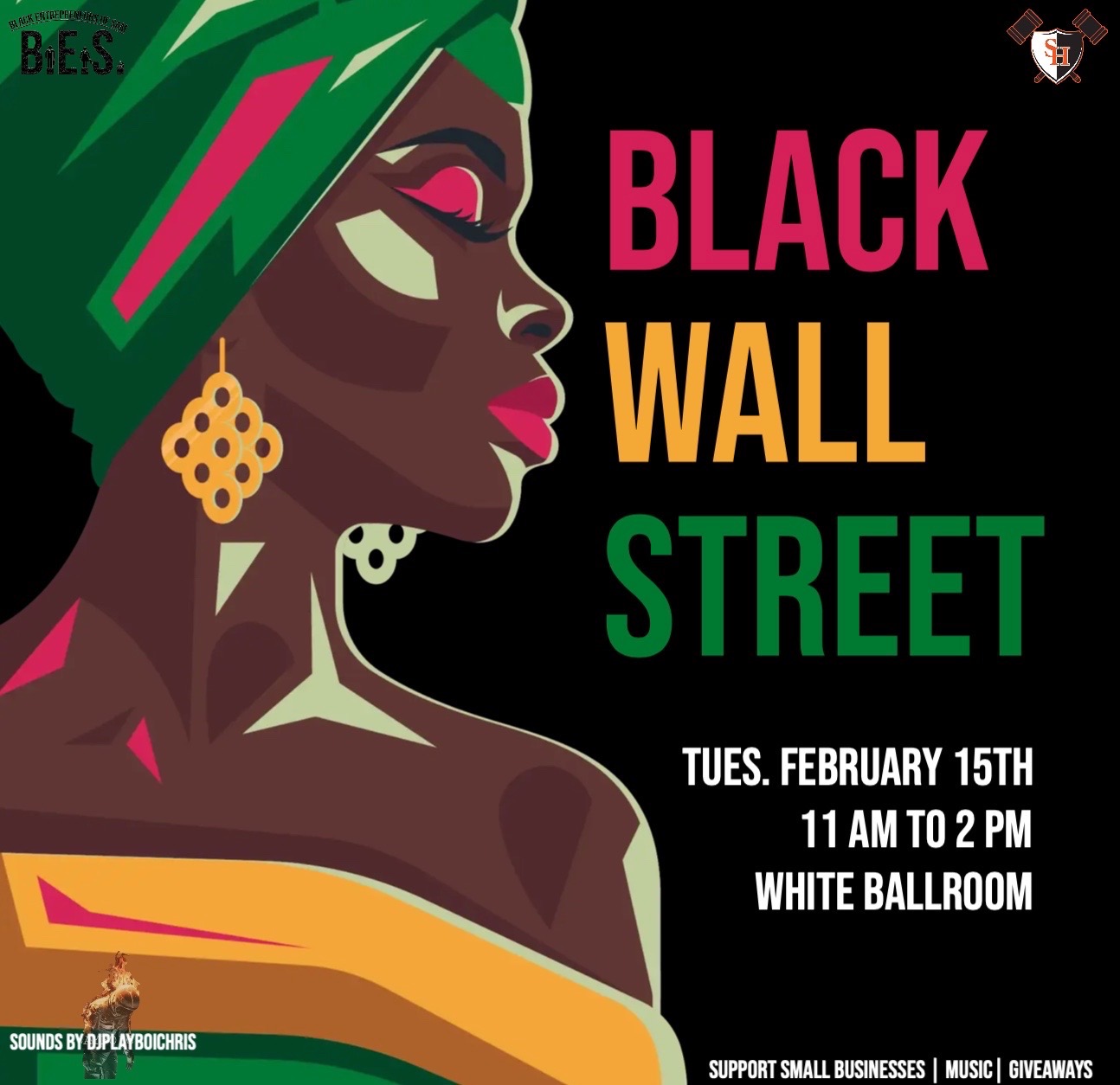 Showcasing talents and the Black culture, the second event hosted by SGA, the Soul Train Black History Month program, will be held on Feb. 17 from 6-9 p.m. in the LSC Orange Ballroom.
"This program will allow people to show off their talents and perform," Essel said. "Special guest Emmanuel Hudson will be here on campus to speak at the event, and there is going to be an award segment, so this is really on the fun side."
SGA encourages everyone to attend the two scheduled events to learn about and appreciate African Americans and the culture.
"I hope that more Black students will come out to the events," Essel said. "From these events, I hope they take away that there are so many resources available to them. These events are open to everyone. We hope that everyone will come participate and enjoy the show to get a feel for what really goes on in Black culture and experience the different talents that can be seen in the Black culture."
For more information on SGA's Black History Month events, visit https://www.shsu.edu/dept/dean-of-students/organizations/sga/index.html.
- END -
This page maintained by SHSU's Communications Office:
Director of Content Communications: Emily Binetti
Communications Manager: Mikah Boyd
Telephone: 936.294.1837
Communications Specialist: Campbell Atkins
Telephone: 936.294.2638
Please send comments, corrections, news tips to Today@Sam.edu