Kats Fight For Kristy's Recovery
June 29, 2022
SHSU Media Contact: Wes Hamilton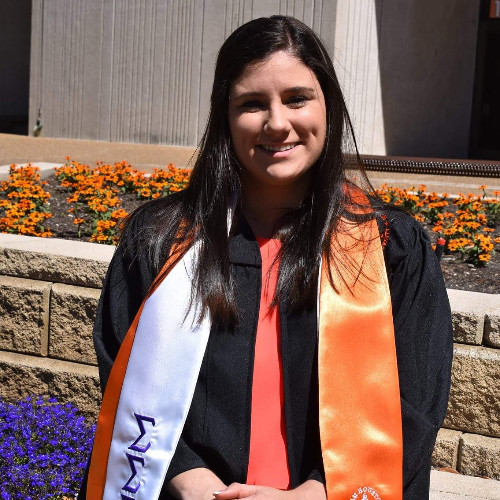 By Bo Grubbs and Brian Svedberg
Graduate students in Sam Houston State University's Sport Management program are gaining valuable experience by leading a campus-wide fundraising project. This summer, the Community and Media Relations in Sport class has been tasked with planning, creating, and executing a publicity and fundraising campaign for former Bearkat and SHSU Sport Management alumna, Kristy Pugliese.
Students in the class, taught by Associate Professor Brent Estes, are spreading awareness about a fellow Bearkat who needs help. Their fundraising efforts have currently raised more than $2,000 for Pugliese, who was recently diagnosed with Stage III Mucoepidermoid Carcinoma, a rare salivary gland cancer.
Pugliese completed her undergraduate degree in Kinesiology from Sam Houston State in 2018, and earned her graduate degree in Sport Management in 2019. After graduation, she moved to New Orleans, Louisiana to work with the Pelicans and Saints as a member of their ticket operations department.
Earlier this year, Kristy noticed a lump on the backside of her head which peaked her concern. Doctors concluded that it was Stage III Mucoepidermoid Carcinoma. Since then, she has undergone two surgeries that removed more than 50 lymph nodes and altered Pugliese's life forever.
Estes' Sport Management class met Pugliese June 1, days before she would experience a six-week radiation treatment beginning June 6 at Benson Cancer Center in Jefferson, Louisiana. While Estes would give guidance and encouragement for this fundraising effort, students took the lead in using their creativity and initiative to share Pugliese's story.
"Projects and tasks such as these demand students to stay engaged and think outside of the box in order to meet specific deadlines and requirements, a very similar simulation to skills that will be expected of them following graduate school," said Brian Svedberg, a student in the sport management class. "The course also increases their experience in organized planning and development; tasks that are in the center of the evolving landscape of the sports industry, and especially crucial in positions of leadership that our students hope to one day attain."
For more information on Pugliese's story and ways you can help, please contact Dana Moreno at dvm007@shsu.edu.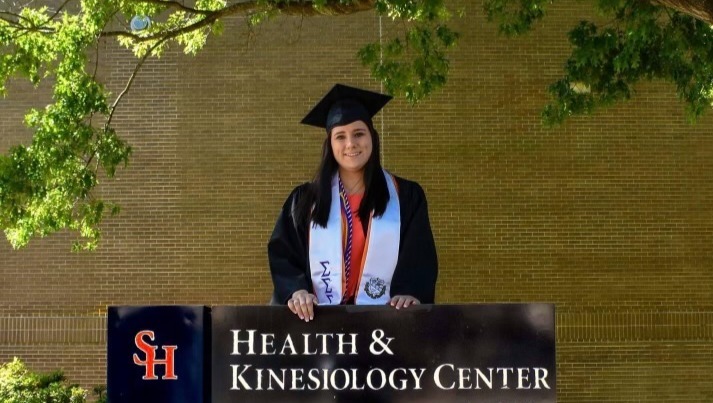 - END -
This page maintained by SHSU's Communications Office:
Director of Content Communications: Emily Binetti
Communications Manager: Mikah Boyd
Telephone: 936.294.1837
Communications Specialist: Campbell Atkins
Telephone: 936.294.2638
Please send comments, corrections, news tips to Today@Sam.edu