New Data Science Degree Among Regents Items Approved
Nov. 18, 2022
SHSU Media Contact: Emily Binetti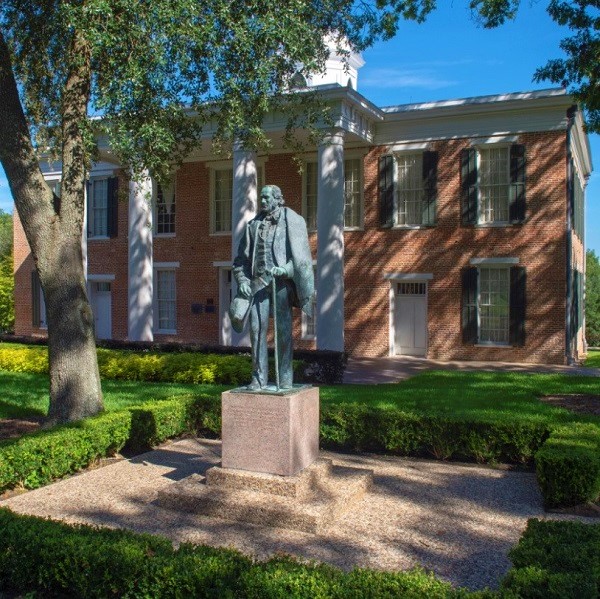 A new Sam Houston State University degree program, Bachelor of Science in Data Science, was among the items approved by the Texas State University System Board of Regents at their regular quarterly meeting on Nov. 17 on the Texas State University campus in San Marcos, Texas.
Consent was also given for a graduate certificate in data science. The 15-semester credit hour, 100 percent online certificate program is designed to educate professionals or non-traditional students with a stackable set of core data science courses that help students obtain industry-recognized skills in the workplace.
Approval was granted to change the name of The Graduate School to The Graduate and Professional School, effective Jan. 1, 2023. By supporting academic success programming for graduate students, housing online professional development support/micro-credentials and professional coaching services, the name change more accurately describes the mission of the school.
SHSU's proposed course additions and changes were approved. The curriculum changes include 16 course additions and three course changes. Additions span multiple areas including but not exclusive to, Computer Science, Osteopathic Medicine, Sociology and Music.
Faculty-led study abroad programs for 2023 were approved. The programs include 25 course trips in locations such as Africa, China, Costa Rica, England, France, Japan, Scotland, South Korea and others, covering course disciplines such as economics, nursing, management, agriculture and more.
All Academic Affairs program changes are to be implemented upon final approval by the TSUS Board of Regents and the Texas Higher Education Coordinating Board.
Enrollment updates provided to Regents included the Summer 2022 Certified Enrollment Report reflecting summer enrollment headcount was -3 percent. For out-of-state online summer students, SHSU saw a decrease of 12 percent. SHSU's Preliminary Enrollment Report for Fall 2022 indicated the fall preliminary enrollment headcount was -1 percent.
In Finance, consent was given for an increase to the Institutional Services Fees for undergraduate and graduate students and a new programmatic fee for the Medical School Admissions Test for FY24. The University Fee increase will allow SHSU to continue supporting operations, program expansion, and fixed cost increases which are impacted by inflationary cost increases. The MSAT fee will be used to fund components of the MSAT program, as well as necessary supplies, and will allow students to utilize financial aid for program related expenses. This Institutional Services Fee change will include a $12.00 increase per undergraduate semester credit hour and a $13.80 increase per graduate semester credit hour.
Finance updates provided to Regents included FY22 operating budget adjustments reflecting an increase by .99 percent, which includes $8,223 in Educational and General Funds, $2,917,338 in Designated Funds, and $1,265,796 in Auxiliary Funds.
Updates from the Sam Houston University Foundation's FY 22 reflected an increase in net assets of $243,074.21. This resulted in an ending net position of $4.77 million.
In Planning and Construction, approval was granted for design development documents for a College of Osteopathic Medicine parking structure.
The university's Planning and Construction Report, presented to Regents, described several projects. Currently in the planning/design phase is the Active Learning Center, Health Professions Building and College of Osteopathic Medicine Parking Structure. In the construction phase is the Recreational Sports renovation and expansion project.
In Contracts, consent was granted for a contract agreement with Family Faith Church of Huntsville for the purchase of the property located at 2407 Sam Houston Avenue. The space will be used for offices for SHSU faculty and staff.
A contract with Jostens, Inc. for the university's official ring program was also approved.
In additional updates, William Lutterschmidt, SHSU professor of biological sciences, received The Regents' Professor Award. Mateo Seghezzo Alvarez, a music performance major, received The Regents' Student Scholar Award.
- END -
This page maintained by SHSU's Communications Office:
Associate Director, Communications: Emily Binetti
Telephone:936.294.4406
Communications Manager: Mikah Boyd
Telephone: 936.294.1837
Communications Writer: Campbell Atkins
Telephone: 936.294.2638
Thomason Building: Suite 102
Please send comments, corrections, news tips to Today@Sam.edu