Alumni To Be Honored
Sept. 23, 2022
SHSU Media Contact: Emily Binetti
Six Sam Houston State University alumni who have made significant contributions to their professions, communities and alma mater will be recognized as the 2022 recipients of the SHSU Distinguished Alumni awards, Outstanding Young Alumnus award, and Alumni Service awards.
Bearkats to be honored during the Distinguished Alumni Gala on Oct. 7 include Distinguished Alumni Troy Finner, Kyle Lehne and Jill Sharp Vaughan; Outstanding Young Alumna Constance Jones Simmons; and Service Award recipients Kelly DeHay and Mary Ellen Thornton.
Distinguished Alumni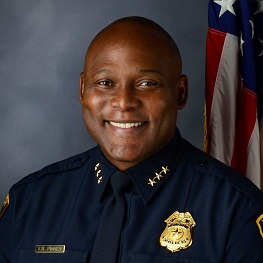 Troy Finner ('89)
Houston, TX
Troy Finner's HPD career has spanned more than three decades, beginning in 1990 as a patrol officer. As he moved up the ranks, he began performing duties that included outreach with at-risk youths in high-crime areas, serving as a liaison to the mayor's office and working with internal affairs command. In 2021, Finner was named HPD Chief of Police, serving the fourth largest city in the United States. A leader from the front line during major events, civil unrest and protests, Finner embraces the use of technology and data-driven analysis in the reduction of crime. Finner is a Life Member of the SHSU Alumni Association.
---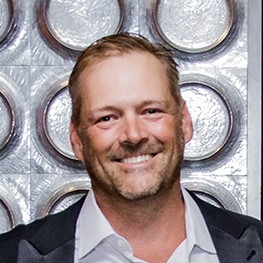 Kyle Lehne ('94)
Houston, TX
Kyle Lehne serves as chief business development officer and director of emergency response for Houston-based Sun Coast Resources, Inc. Lehne has provided award-winning sales leadership and led the company through several emergency response initiatives to ensure first-responders, hospitals and other critical services had the fuel needed. Lehne is a Life Endowed Member of the SHSU Alumni Association.
---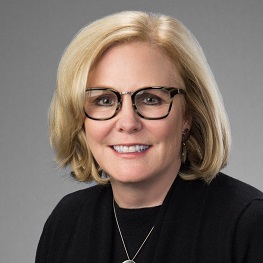 Jill Sharp Vaughan ('82)
Montgomery, TX
Jill Sharp Vaughan serves as the Smith-Hutson Endowed Chair of Banking in the SHSU College of Business Administration. Prior to this role, Jill served as executive vice president and Southwest Regional Credit Executive for Zions Bancorporation. With Klein Bank and Trust she served as executive vice president with oversight of the Montgomery County commercial lending market. After the bank merged with Amegy Bank of Texas, Vaughan served as EVP for regional commercial lending within Harris and Montgomery Counties. Vaughan and her husband David are Joint Life Members of the SHSU Alumni Association.
---
Outstanding Young Alumni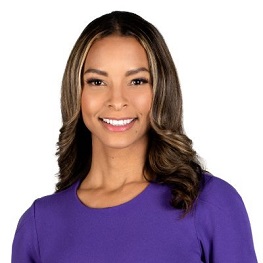 Constance Jones Simmons ('04)
Miami, FL
Constance Jones Simmons is an Emmy-nominated, award-winning TV personality serving as morning news anchor with NBC 6 WTVJ in Miami, Florida. She served as anchor and reporter at Miami station WPLG-TV, and worked at WLRN National Public Radio in South Florida. Through her broadcast career she has reported on many life‐changing events, like the 2010 Haiti earthquake, President Barack Obama's election, the BP Gulf oil spill, along with devastating hurricanes, tornadoes, floods and ice storms.
---
Service Award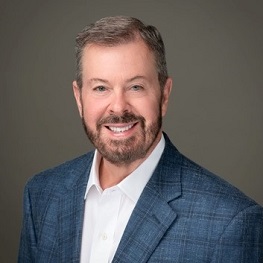 Kelly DeHay ('74)
Houston, TX
Kelly DeHay, a Houston-area real estate agent, has been a longtime advocate for higher education and humanitarian work throughout his community. He is passionate about giving back in areas such as affordable housing, community and the arts. His generosity has supported Avenue CDC Affordable Housing, Houston Food Bank, Interfaith Ministries Meals On Wheels, The Women's Home, Hermann Park Conservancy, the Buffalo Bayou Partnership, the Rothko Chapel and the Menil Drawing Institute, among many other organizations. DeHay and his partner Rod Danielson are Joint Life Endowed Members of the SHSU Alumni Association.
---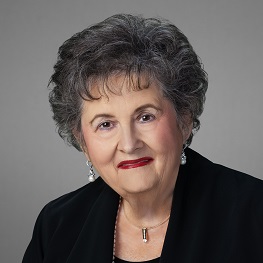 Mary Ellen Thornton ('64, '68)
Trinity, TX
Mary Ellen Thornton's career as an educator has made an impact on students. She also served as assistant director of information at Houston Baptist University. Her experience includes secondary teacher, department chair, English supervisor dean of instruction and principal in Houston ISD. She received the Houston ISD District 11 Principal of the Year Award. Additionally, she served a principal in Leverett's Chapel and Kilgore ISDs and as a department chair and associate professor of English at Lon Morris College. Thornton is a Life Member of the SHSU Alumni Association.
- END -
This page maintained by SHSU's Communications Office:
Director of Content Communications: Emily Binetti
Communications Manager: Mikah Boyd
Telephone: 936.294.1837
Communications Specialist: Campbell Atkins
Telephone: 936.294.2638
Please send comments, corrections, news tips to Today@Sam.edu