SHSU Black History: Dean William R. Powell
Feb. 15, 2022
SHSU Media Contact: Emily Binetti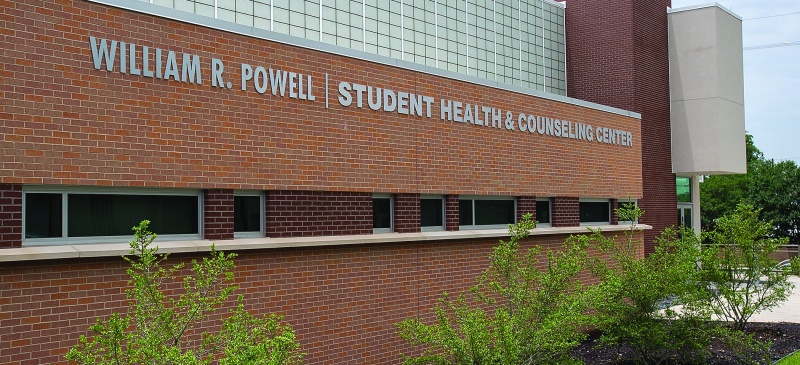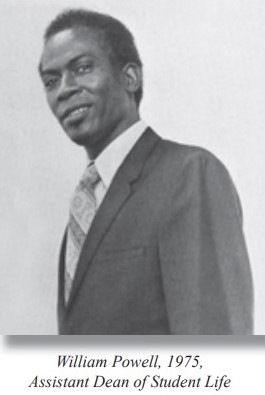 The Sam Houston State University community, state dignitaries, and family and friends of the late William R. Powell gathered on May 21, 2015 for the official dedication of a new building on campus - The William R. Powell Student Health and Counseling Center.
Powell came to SHSU as an assistant dean in the Student Life Office in 1972, becoming the first African American administrator hired by the university. He played an integral role in the development of the student judicial system and served as a mentor and adviser to a number of students and student organizations. A member of Alpha Phi Alpha fraternity, Powell was instrumental in establishing the Theta Mu chapter of the fraternity on the SHSU campus.
He was named associate dean of Student Life in 1977, a position he held until his retirement in 1987. During that time, he worked to develop the University Counseling Center.
"So many of us were fortunate to have Dean Powell as a mentor and as a friend," vice president for Student Services Frank Parker said at the building dedication.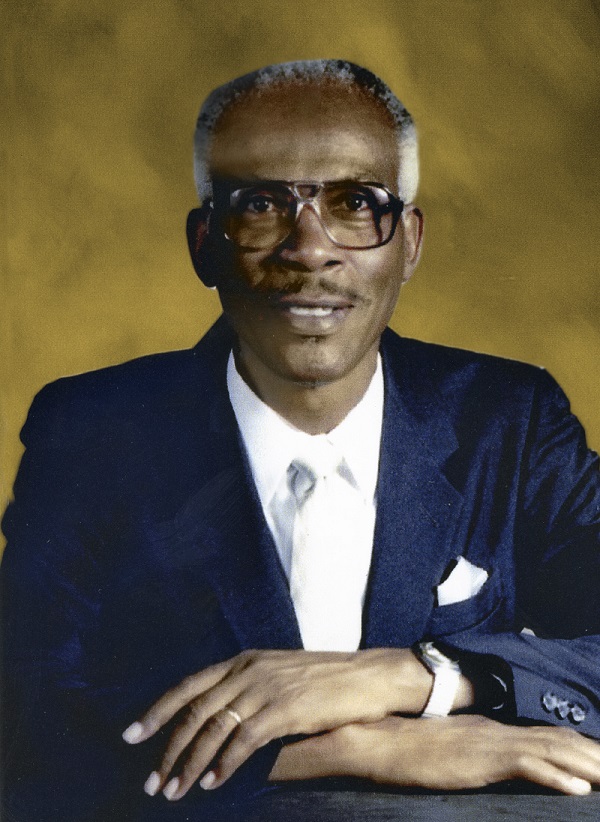 "As many have told me, he always gave very wise and sound advice. His wisdom and mentoring kept many students in school and out of trouble," Parker said. "It's fitting that we name the Student Health and Counseling Center in honor of a man who cared about the welfare of students and guided them through their college careers. We all owe a part of our success in life to the man who cared enough to share his time, wisdom, knowledge, and patience with all of us."
After his retirement from SHSU, Powell served as vice president of Student Affairs at Jarvis Christian College until he retired yet again in 1993. William Powell died on March 12, 2013 and is buried in Brooke Cemetery, Walker County, Texas.
In honor of Powell, the African American Friends of SHSU Scholarship was established in 2012 to provide financial assistance to students in need.
The Huntsville Item article from June 1993 about Powell and his wife, Doris, conveys how important education was to not only him but his entire family.
To learn more about William Powell, visit the SHSU University Archives.
- END -
This page maintained by SHSU's Communications Office:
Director of Content Communications: Emily Binetti
Communications Manager: Mikah Boyd
Telephone: 936.294.1837
Communications Specialist: Campbell Atkins
Telephone: 936.294.2638
Please send comments, corrections, news tips to Today@Sam.edu