Texas Bankers Hall Of Fame To Honor New Inductees
April 1, 2021
SHSU Media Contact: Emily Binetti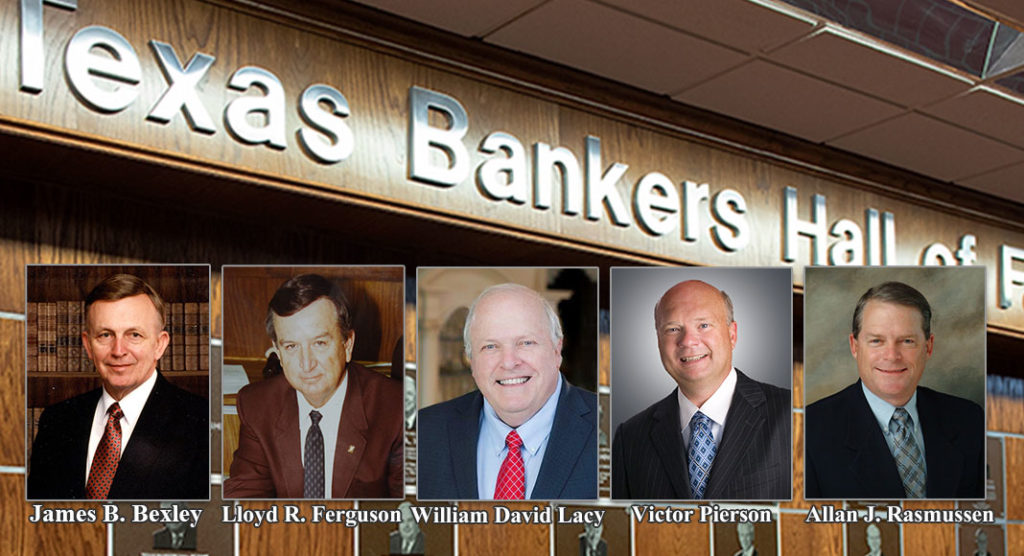 The Texas Bankers Hall of Fame is pleased to announce the induction of the 2020 Honorees at the Eighth Annual Texas Bankers Hall of Fame Gala on April 22, 2021 on the campus of Sam Houston State University in Huntsville, Texas. Five prestigious bankers, the late James B. Bexley, Lloyd R. Ferguson, William David Lacy, Victor Pierson, and Allan James Rasmussen, will be recognized for their positive achievements and many contributions to the banking industry and their communities.
The Texas Bankers Hall of Fame, established by the Smith-Hutson Endowed Chair of Banking at Sam Houston State University, recognizes and honors the accomplishments of outstanding bankers who have made valuable contributions to the banking profession and pioneered the Texas banking industry. The Honorees have truly made their industry, communities, and state better places.
---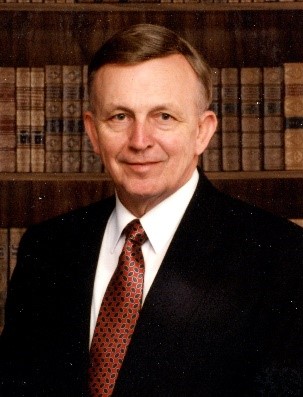 Dr. James "Jim" B. Bexley began his banking career in '64 when he joined Bank of the Southwest as a trust officer, managing oil and gas properties. He rose through the ranks of the Trust Department at Bank of the Southwest and ultimately became the manager of Trust Operations. His banking career included stops at River Oaks Bank and trust as chief operations officer, Houston Southwest Bank as president & CEO, First Bank of Houston as president & CEO, Texas Commerce Bank-McAllen as chairman & CEO, Texas Commerce Bank-Corpus Christi as chairman & CEO, United Bank of Memphis as president & CEO and Cardinal Bancorp and First American Bank of Pennsylvania.
After retiring from Cardinal Bancorp, Bexley joined Sam Houston State University as the Smith Hutson Endowed Chair of Banking where he served for 24 years. He developed the curriculum at SHSU for the first four-year accredited BBA degree in banking and financial institutions in the United States. He also pioneered the curriculum for the university's Executive MBA degree in banking and financial institutions. During Bexley's tenure with the university, he helped place more than 1,000 students in internships or career positions in banking. While at the university, Bexley was awarded the Texas State University System Regents' Award – the highest recognition given to a professor in the University System. Bexley also served as Sam Houston's faculty athletics representative for more than 20 years. In addition, he was a member of the College of Business Administration's Advisory Board. Bexley is one of only two non-alumni in history to receive The SHSU Alumni Association Service Award.
In addition to serving at the university, Bexley served as a consultant for community banks all over the United States and was a virtual fellow for the U. S. State Department in the Office of Threat Finance Countermeasures, Bureau of Economic & Business Affairs. He was a former member of the Board of Directors for the Federal Reserve Bank for the eleventh district in Dallas serving as chairman of the Audit Committee and a member of the Executive Committee. In '16, Bexley was awarded the Texas Bankers Association's first Lifetime Achievement award. He was a deacon at his church and taught Sunday School for all his adult life.
Bexley authored five books, four on banking - "Bank Management," "The Bank Director," "Directors Duties & Responsibilities in Financial Institutions," and "Selling Financial Products-A Practical Guide for Successful Bank Sales." In addition, Bexley authored or co-authored 56 professional journal articles on banking and financial services.
Bexley attended the University of Texas on a football and baseball scholarship. He served on active duty in the U.S. Army from '54 to '57 and in the Army Reserves thereafter. During his tenure in the Army, he attained the rank of major.
Bexley was always passionate about learning and earned a Bachelor of Business Administration degree from the University of Texas at El Paso, a MBA from the University of Houston, a Juris Doctorate degree from Blackstone School of Law and a PhD in Bank Marketing from Stirling University in Scotland.
Bexley passed away Oct. 18, 2019 at the age of 85. He is survived by his loving wife of 64 years Elsie Murphy Bexley, and two children, Byron Bexley married to Debbie and Tammie Risica married to Tony, eight grandchildren and eleven great grandchildren.
---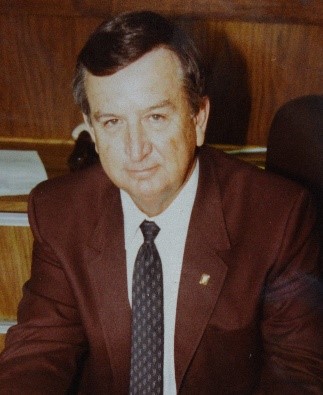 Dr. Lloyd R. Ferguson was born in Charlie, Texas on October 7, '25. He obtained his bachelor's degree from Howard Payne University, master's degree from Texas Christian University and Doctoral from the University of Houston. He served in the Army Air Corp as a B-17 gunman in World War II. He proudly served for 27 years as the superintendent of Danbury ISD, Pearland ISD and Clear Creek ISD.
However, he unabashedly states that his most significant professional achievement occurred in December 1959 when Ferguson and a group of local business leaders successfully organized and chartered Pearland State Bank. In '64, Ferguson was elected Chairman of the Board, a position he continues to hold today. In '82, he assumed the additional title of president and CEO.
In '94 under Ferguson's leadership, a holding company was created, and the bank's shareholders purchased First National Bank of Alvin. Upon the completion of the purchase, Ferguson was elected chairman of the Board and CEO of First National Bank of Alvin, and continues today in that position. Both Pearland State Bank and First National Bank of Alvin have consistently been recognized as exemplary banks by numerous publications.
Ferguson enjoyed serving on the Board of TIB-The Independent Bankers Bank, N.A. for several years and was active in bank trade organizations.
As an active member of the Pearland Community, Ferguson was an original organizer of the Pearland Chamber of Commerce, serving as one of its first presidents. He has been a member and served in leadership positions in the Lions Club, Rotary Club, Order of Jesters, Shriners, First United Methodist Church of Pearland, and numerous other organizations.
He was married to Rosalie Briggs Ferguson for 65 years until her death on Nov. 27, '10.
---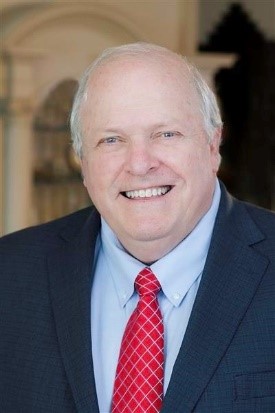 William David Lacy is a fourth-generation bank president in Waco, Texas. His great grandfather, also named William David Lacy, was president of Citizens National Bank of Waco from '09 to '17. His grandfather was president from '19 to '46 and his father, Walter G. Lacy, Jr., was president from '46 to '71. Walter G. Lacy, Jr. was inducted into the Texas Bankers Hall of Fame in '13.
William David Lacy has been president of Community Bank & Trust in Waco from July '99 through today. His 42-year banking career started full-time in '79 after working seven summers prior to that date. He worked as a teller and in numerous operational areas including Audit, I.T. and Marketing, prior to becoming a commercial lender. From '82 to '86, he worked for RepublicBank Corporation and continued working for NationsBank through '90. Since '90, he has worked for Community Bank & Trust in Waco.
He has served on well over 100 boards in and around Waco, serving as president of over 50 of those boards. Some of those include the Greater Waco Chamber of Commerce, the Waco Industrial Foundation, the Texas Sports Hall of Fame, and Cook Children's Medical Center in Ft. Worth.
Lacy served twice on the Texas Bankers Association (TBA) Board in his career, the second time he served on the TBA Executive Committee in '15-'16. He has served in various capacities for the American Bankers Association (ABA) as well, currently serving on the ABA Core Contract Committee. His passion on banking trade association committees in recent years has been the recruitment of new talent to banking. He has been supportive of SHSU and Jim Bexley's efforts in the past decade in this regard.
Lacy graduated from Baylor University in '79 with a degree in accounting and finance and was a four-year letterman on the Baylor golf team.
He married Nancy Derrick in '86, and they have a daughter, Carter, who resides in Austin.
---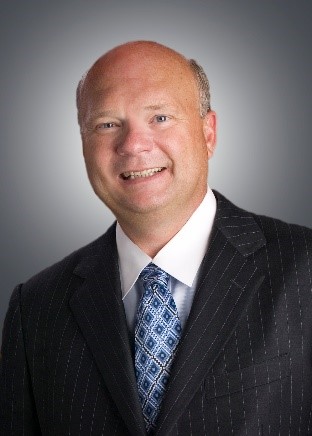 Victor Pierson is chairman, president and CEO of Moody Bank and Moody Bancshares, Inc., headquartered in Galveston.
Pierson is a stalwart supporter of education. At Southern Methodist University, for example, he chairs the Southwestern Graduate School of Banking Foundation Board of Trustees and formerly served as dean of bankers for the Southwestern Graduate School of Banking. At Texas A&M University's Mays Business School Commercial Banking program, he serves on the Advisory Board's Executive Committee and the Board of Visitors for Texas A&M at Galveston. He also chairs the University of Texas Medical Branch President's Cabinet, and taught accounting classes for 16 years at Galveston College.
He is deeply involved in volunteer activities on local, state, and national levels. He has served as mayor of the City of Jamaica Beach, Texas, is a presidential appointee to the Environmental Protection Agency's Gulf of Mexico Commission, and previously was a Gubernatorial appointee to the Coastal Coordination Council.
He is a past chairman of the Texas Bankers Association, Independent Bankers Association of Texas board member, and vice chairman of TIB-The Independent Bankers Bank, N.A.
Pierson was born in Abilene, grew up in Albany, Texas. He graduated from Midwestern State University in Wichita Falls with an undergraduate degree in economics and graduate studies in finance. A student government and fraternity leader in college, he was named one of America's Outstanding Young Men in '80.
He entered banking in Wichita Falls and moved to Galveston in '85 to join Moody Bank. The Moody family pioneered Texas banking – Col. William L. Moody was granted the state's second national banking charter in 1866 – and Pierson is only the fifth chairman in the family's 153-year banking history. Today, Moody Bank is among Texas' largest privately owned banks. Total assets have more than doubled over the past decade, and its Trust Department is one of the largest domiciled in Texas.
Pierson has played wide-ranging leadership roles in numerous organizations, including the Galveston Economic Development Partnership, the Galveston County Economic Alliance Foundation, Galveston Regional Chamber of Commerce, United Way of Galveston, Galveston Historical Foundation, Galveston County Economic Alliance, Galveston County Mayors and Councilmembers Association, The Grand 1894 Opera House, Galveston Island Rotary Club, Galveston Artillery Club, 50 Club of Galveston County, Prevent Blindness, Bay Area Coastal Protection Alliance, Historic Downtown Strand Seaport Partnership, Coastal Windstorm Insurance Coalition, and the Gulf Coast Community Protection and Recovery District.
He and his wife, Janice, have been married for 24 years. They have three children, Frankie Touchy (Jami), Laurie Popovich, Lindsay Touchy, three grandsons, and one granddaughter.
---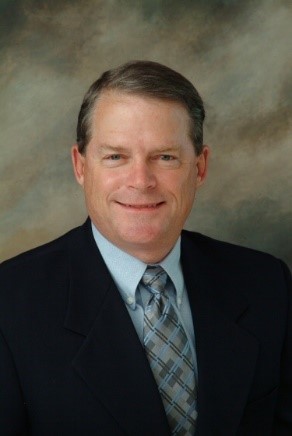 Allan James "Jimmy" Rasmussen is in his 33rd year as president and CEO of HomeTown Bank. Rasmussen attended Sam Houston State University from 1970 to 1974. He taught business classes at SHSU as a graduate assistant and for an additional year as a member of the Department of Business faculty after completing his master's degree in finance.
Rasmussen began his banking career in '75 with American Bank in Huntsville, working for Ron Mitchell and Glen Reader. He moved back to his hometown of Texas City in '78 to work for Texas First Bank and taught night classes in local community colleges and at Texas A&M University in Galveston for more than ten years.
His community involvement includes past president and 33-year member of The Rotary Club of Galveston Island. Rasmussen also served as elected trustee for 12 years with the Texas City Independent School District Board of Trustees. He served as the chairman for the Texas City - La Marque Chamber of Commerce in '87, as well as, many years on the finance committee of his church - St. Mary of the Miraculous Medal - in Texas City, Texas. Rasmussen is a past chairman and founding board member for the Galveston Economic Development Partnership, and he presently serves on the Executive Committee.
Rasmussen was elected as a Class A director with The Federal Reserve Bank of Dallas in Nov. of '12 for a three-year term and was then re-elected in Nov. of '15 for an additional term, where he served on the Audit, Governance, and Budget Committees.
Rasmussen served as chairman of The Independent Bankers of Texas (Oct.'09-'10) - the largest state association for independent community banks in America with membership comprised of more than 2,000 banks and branches in 700 Texas communities. Rasmussen is also a former director, one of three elected members from Texas, for The Independent Community Bankers of America - the nation's largest organization for independent community banks.
He received the Rotary Club Vocational award for "Service in the Work Place" in '91 and was awarded two Paul Harris Fellow recognitions from Rotary International. Rasmussen was inducted into the Texas City Independent School District Hall of Honor in '13.
Rasmussen was married for 47 years to his late wife, Diana, who passed away in Feb. of '20. They raised two children— Allan Rasmussen, Jr. (wife Aimee) and Allison Rasmussen McCormick (husband Chuck), who blessed them with seven grandchildren.
- END -
This page maintained by SHSU's Communications Office:
Director of Content Communications: Emily Binetti
Communications Manager: Mikah Boyd
Telephone: 936.294.1837
Communications Specialist: Campbell Atkins
Telephone: 936.294.2638
Please send comments, corrections, news tips to Today@Sam.edu